The term "separation anxiety" describes a variety of behaviors that dogs exhibit when they are separated from their owners.
They may become anxious, vocalize excessively, chew on things, urinate or defecate where they sleep, and even bark loudly.
Although they are usually not aggressive towards people, these behaviors can cause stress in both you and your dog.
If you have ever been stressed out over leaving your dog behind while you go off for an errand, then you know how stressful this can be for your pet.
In addition to being a source of stress for you, it can also cause your dog to experience increased heart rate and blood pressure, which is why it's important to provide a calm environment for your dog in order to help reduce his stress level.
While there isn't much you can do about their behavior once it starts, there are some steps you can take to prevent it in the first place.
For example, if you leave your dog alone for long periods of time without him having access to food and water, he will start chewing on things and becoming destructive.
By providing him with plenty of fresh water and food, you can help ensure that he doesn't get into trouble while you're away.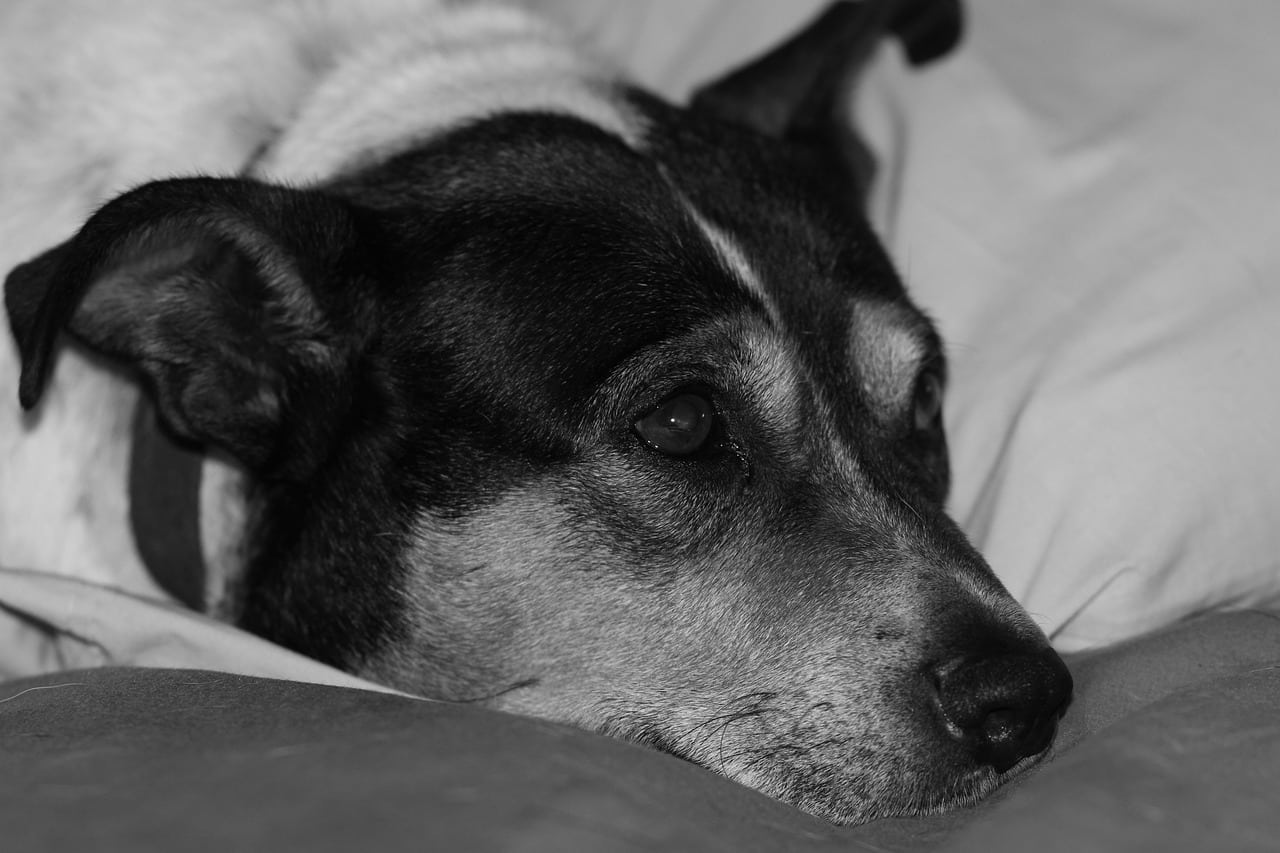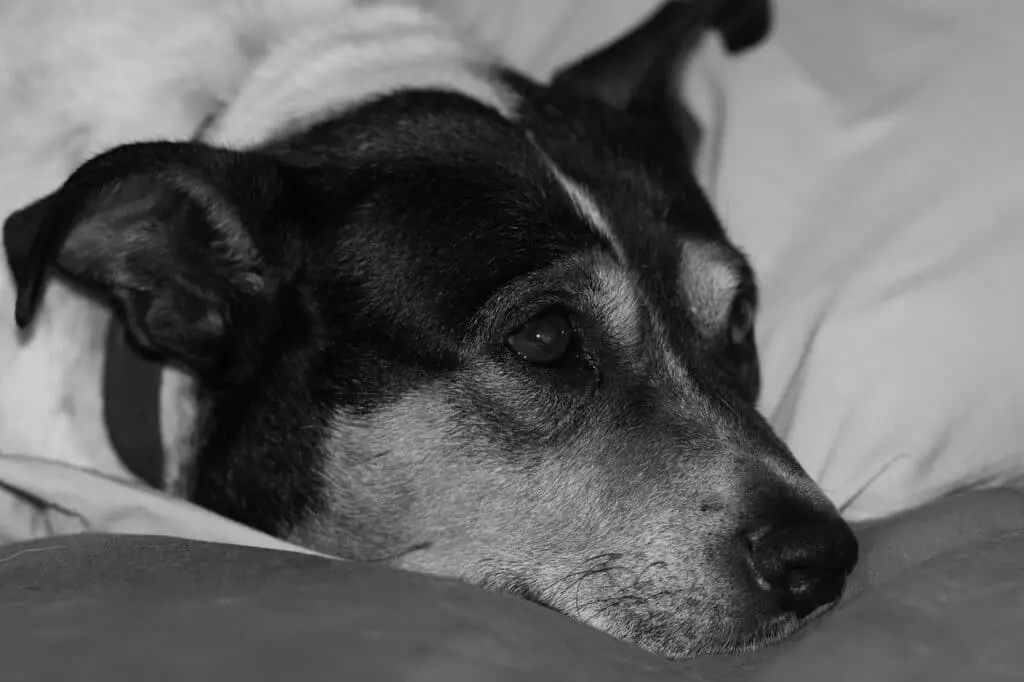 The Science Behind Dog Anxiety
You have probably heard about dogs getting anxious before you get into bed.
They can become extremely nervous when they are left alone outside for long periods without their owners.
This is not always a sign of aggression or bad behavior on behalf of the dog, but rather that they are simply anxious.
The cause behind this anxiety is usually separation anxiety, which is actually quite common among all types of pets.
In most cases, it's not something that will harm the dog.
However, if you see your pet exhibiting signs of extreme stress or panic attacks, it is best to consult a vet immediately.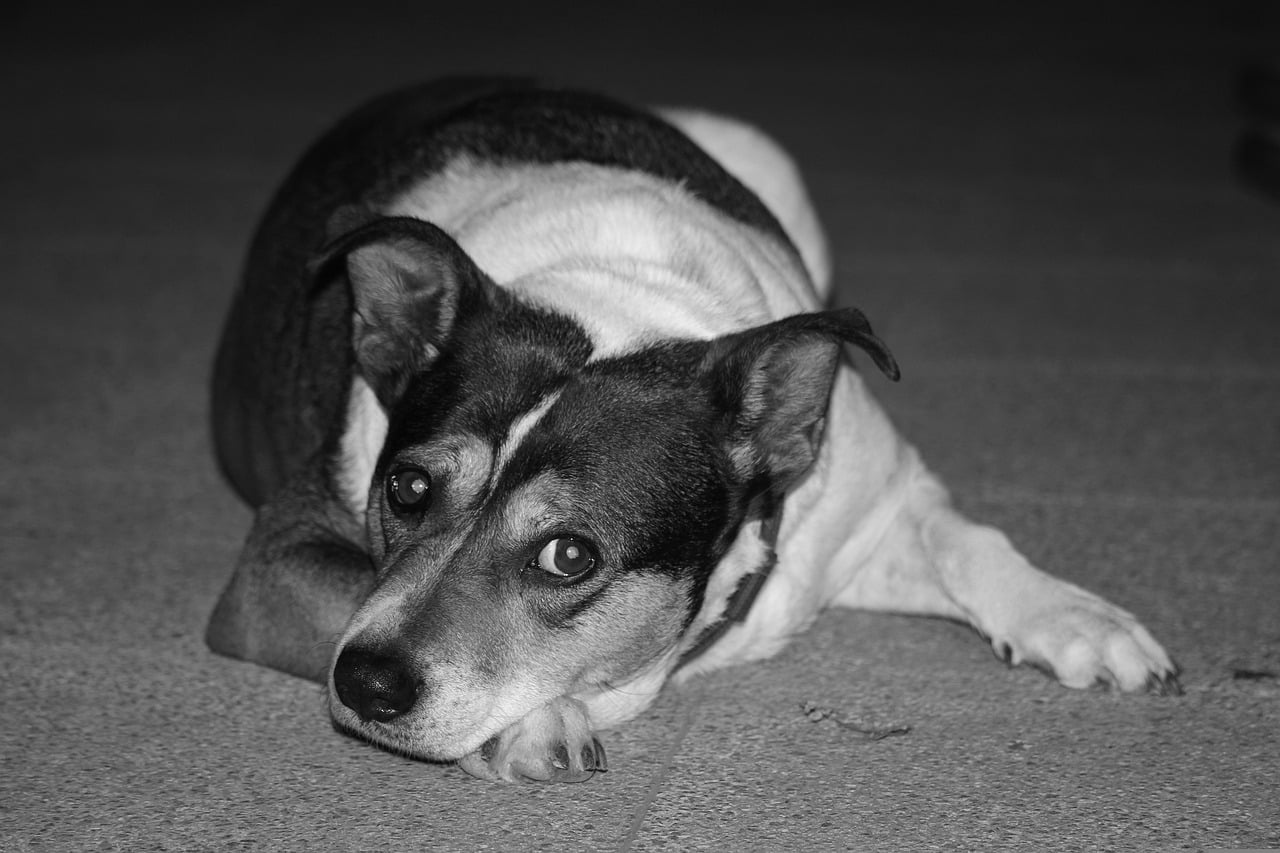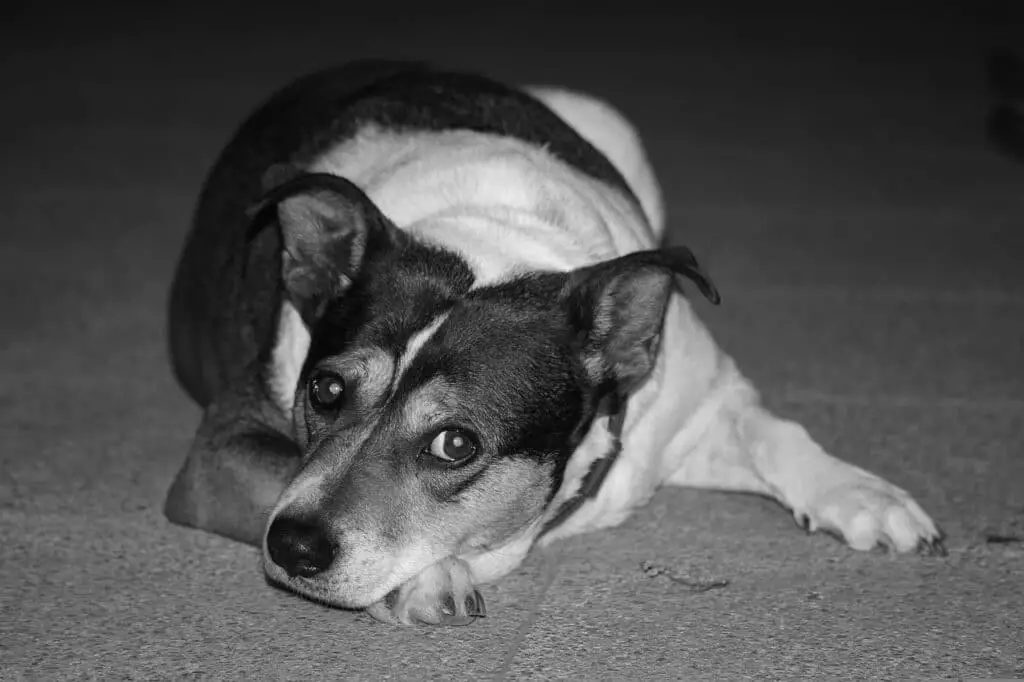 Signs That Your Dog Is Anxious
Anxiety is one of the most common emotions that dogs experience.
It's also known as "dog stress."
Dogs can become anxious when they are left alone for too long, if they're separated from their family members or if there's a change in routine.
It's important to remember that dogs do not have a concept of time like humans do.
They don't understand what an hour feels like or how much time has passed since they last saw you.
When your dog becomes anxious, it will act out by doing things that seem irrational to us but are actually signs that they're feeling stressed.
Here are some examples of signs that your dog may be experiencing anxiety.
Your dog gets hyperactive or agitated while waiting outside your door.
Your dog seems nervous or scared around strangers.
Your dog barks or growls when he sees a cat.
Your dog urinates or defecates outdoors.
Your dog doesn't want to go outside because it's cold or rainy.
Your dog keeps checking on you or follows you around.
Your dog won't sleep next to you.
Your dog barks at noises or lights.
Your dog hides under furniture or behind doors.
Your dog scratches himself or his bedding excessively.
Your dog displays excessive salivation or shakes uncontrollably.
Your dog runs away or hides when someone approaches him.
Your dog whines or cries when you leave the house.
Your dog exhibits increased barking or whining when you return home.
Your dog won't eat, drink, or use the bathroom normally.
Your dog acts aggressive toward other pets or people.
Your dog starts chewing up household items.
Your dog starts digging holes in the yard.
Your dog starts pacing back and forth or running around the room.
Your dog starts hiding in closet or under blankets.
Your dog starts panting excessively.
Your dog starts licking or biting themselves excessively.
Your dog starts pulling on their leash constantly.
Your dog starts sleeping in strange places.
Your dog starts avoiding eye contact with you.
Your dog start chewing on their own paws.
Your dog starts scratching their ears excessively.
Your dog starts vomiting repeatedly.
Your dog starts having trouble breathing normally.
Your dog starts shaking excessively.
Your dog starts acting fearful of loud noises.
Your dog starts barking or crying when you leave them alone.
Your dog starts displaying aggression towards other animals or people.
Your dog starts showing signs of pain (such as pawing, pawing at their mouth, or licking).
Your dog starts displaying signs of discomfort (such as lying down, leaning against objects, rolling over, or getting close to something they shouldn't).
If you notice any of these changes in behavior, please consult your veterinarian immediately.
There are several different types of anxiety disorders that may require treatment.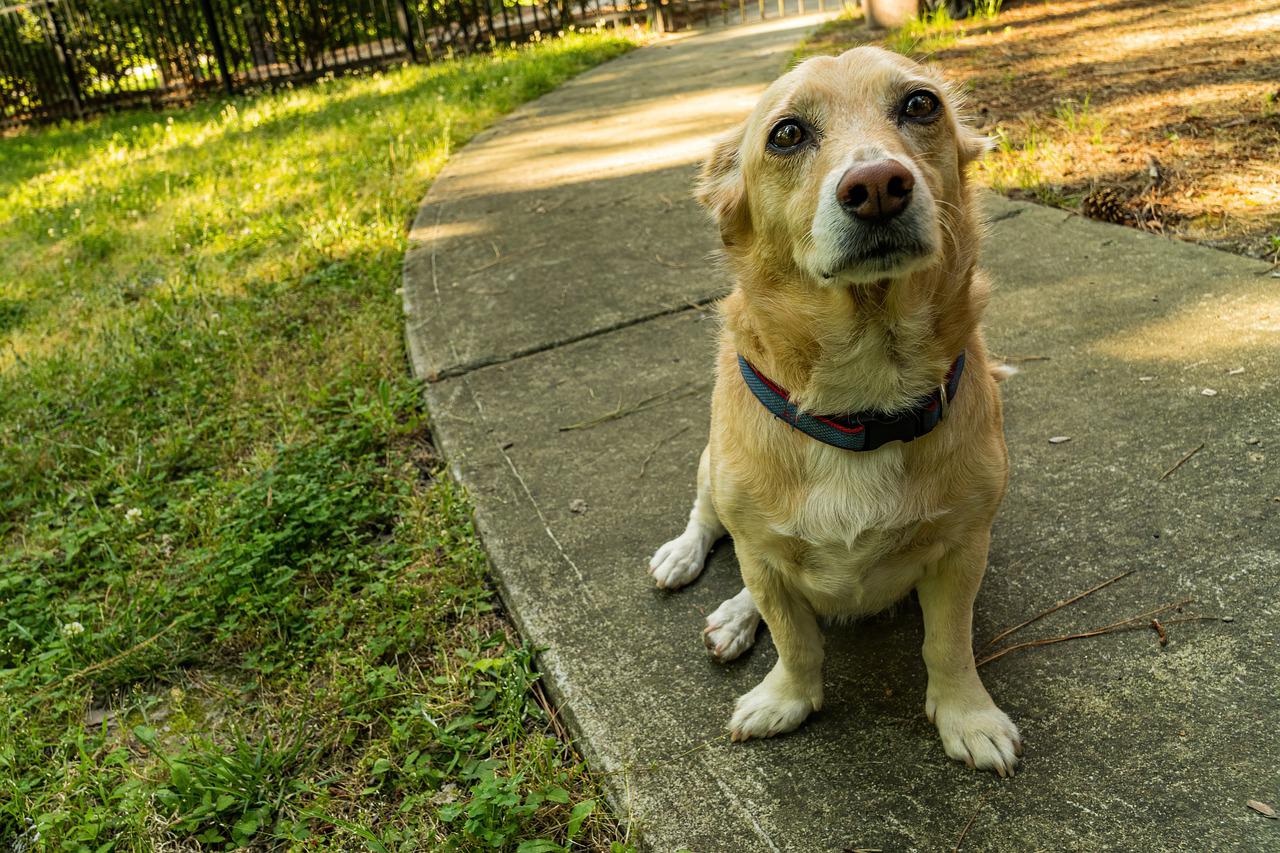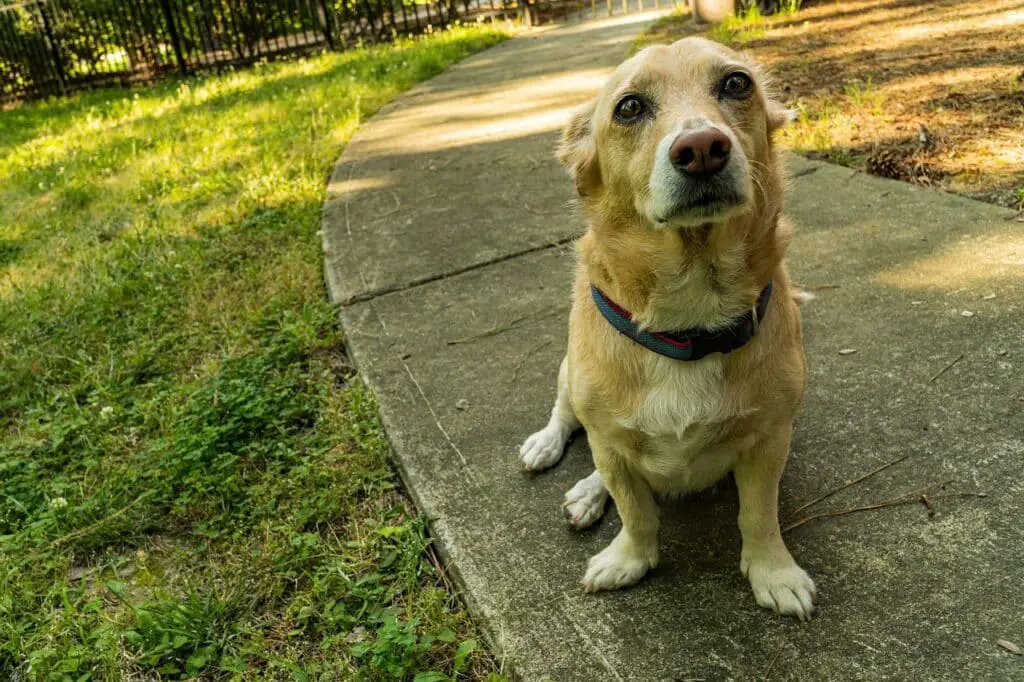 Causes Of Dog Anxiety
Anxiety can be caused by many different factors.
It is important that you identify what is causing your dog's anxiety so that appropriate treatment measures can be taken.
Separation Anxiety
A common cause for anxiety in dogs is separation anxiety.
This often occurs when dogs are left alone for extended periods of time.
When this happens, your dog may become anxious and start barking or whining.
They may also become destructive if they feel like their owner has abandoned them.
If you suspect that your dog is suffering from separation anxiety, the first thing that you should do is to take them outside.
If they are still acting anxious after being outside for 10 minutes, then it is best to place them inside a crate or kennel until they calm down.
You should not leave them in the crate for too long because they could get trapped in there and panic.
In addition, you will need to spend some time playing with your dog to help them relax.
Fear of The Dark
Another cause of anxiety in dogs is fear of the dark.
Dogs have very sensitive hearing and smell senses which means that they are able to detect even the slightest sounds or smells around them.
Dogs also rely heavily on sight when they are trying to navigate through their environment.
Dogs can sense danger through their vision as well as smell and sound.
It is possible that your dog may be afraid of the dark because they are sensing something dangerous or frightening.
A good way to help them overcome this fear would be to play with them in the light while they are awake.
However, if they continue to display signs of anxiety, it may be necessary to move them out of the house entirely.
Treatments For Dog Anxiety
The most common causes of anxiety in dogs are separation anxiety and fear of the dark.
If you notice that your dog is displaying any signs of anxiety, it's important to get help from your vet right away.
Separation Anxiety
Separation anxiety occurs when a dog becomes anxious when left alone, usually for long periods of time.
This can range from an hour to several hours, but if your dog has been diagnosed with this condition, they will likely become more anxious after being separated from their owner for longer than usual.
Dogs suffering from separation anxiety may also display aggression towards other animals or people when they are not around their owners.
If your dog suffers from separation anxiety, you should make sure that they have regular access to their owners so that they don't feel like they are missing out on anything.
Try leaving them with another family member or friend who can spend some time with them while you go about your business.
Another option would be to hire a pet sitter who can spend time with your dog while you are away from home.
Fear Of The Dark
A dog's natural instinct is to retreat into their den or hide place whenever darkness falls.
Many dogs will do this because they are afraid of what could happen during the night.
They may be scared of noises outside, or even worse, they may be frightened by something that they can't see.
Some dogs may also be afraid of going outside because they feel vulnerable when they cannot see where they are walking.
Others may just be fearful of things that they aren't familiar with.
However, if your dog displays any signs of anxiety when the sun goes down, it's best to take them to the vet immediately.
It could be caused by a medical problem which needs treatment, or it could be a sign of something more serious which requires immediate attention.
For example, if your dog begins to act aggressively towards other pets or people, then it's best to bring them to the vet right away.
Even if they seem fine when you leave them at home, there could still be something wrong with their body which is causing them to become aggressive.
Prevention Of Dog Anxiety
Your dog may be experiencing anxiety at night due to separation anxiety or fear of the dark.
Try providing your dog with a safe space to stay in, such as a crate, and give them a toy or bone to keep them occupied.
When you're away from home, it can be helpful to have a "go-to" spot where they can feel safe.
If you don't want to leave your dog in the house by themselves during the day, consider getting a doggy door.
Conclusion
Dogs experience stress in many ways.
They can get anxious because they are uncomfortable, scared, or worried. Dogs can also get stressed when they feel their environment is unsafe or chaotic.
If you have a dog that gets anxious at night, it's possible that you're dealing with separation anxiety or fear of the dark.
Try giving your dog a safe place to stay overnight, such as a crate, and provide them with toys or bones to occupy themselves.
This article will help you understand why dogs get anxious at night, how to prevent this behavior, and what steps you should take if your dog has already started exhibiting signs of anxiety at night.
For more information about pet care and other related topics, check out these links:
How To Care For Your Pet And The Best Products You Can Buy
What Are The Most Common Signs That Your Pet Is Sick?
How To Be A Good Pet Parent
How Long Should I Leave My Pet Alone In A Car?
The 3 Types Of Pets And How To Take Care Of Them
What Foods Are Safe For Cats?
How Do I Know If My Cat Has Feline Leukemia?
How Much Water Do Dogs Need To Drink Daily?
How To Stop Your Puppy From Barking All Day
How To Make Your Dog Love Being Bitten By Others
How To Handle Dog Behavior Problems
How To Teach Your Dog Not To Bite People
Canine Health & Wellness
How To Train Your Dog To Stop Chewing On Furniture
How To Make Your Dog Stop Jumping Up On People
How To Stop Your Dog From Eating Their Own Poop
How To Stop Your Dog From Peeing Outside The House
How To Stop Your Dog From Digging Under The Bed
How To Stop Your Dog From Pulling On The Leash
How To Stop Your Dog From Running Away When Left Alone
How To Stop Your Dog From Getting Into Trouble While Playing With Other Dogs
How To Stop Your Dog From Chasing Cars
How To Stop Your Dog From Scratching Doors
How To Stop Your Dog From Humping People
How To Stop Your Dog From Getting Too Close To Fireworks
How To Stop Your Dog From Getting Over Excited During Playtime
How To Stop Your Dog From Barking All Day
How To Stop Your Dog From Whining All Day
How To Stop Your Dog From Yipping All Day
How To Stop Your Dog From Crawling On The Floor
How To Stop Your Dog From Throwing Things At You
How To Stop Your Dog From Sniffing Everything
How To Stop Your Dog From Barking All Day
How To Stop Your Dog From Jumping On Toys
How To Stop Your Dog From Digging In Front Of The House
How To Stop Your Dog From Nipping At People
How To Stop Your Dog From Barking All Day
How To Stop Your Dog From Drooling All Day
How To Stop Your Dog From Whining All Day
How To Stop Your Dog From Growling All Day
How To Stop Your Dog From Digging In Front Of The House
How To Stop Your Dog From Nipping At People
How To Stop Your Dog From Barking All Day
How To Stop Your Dog From Jumping On Toys
How To Stop Your Dog From Digging In Front Of The House
How To Stop Your Dog From Nipping At People
How To Stop Your Dog From Barking All Day
How To Stop Your Dog From Jumping On Toys
How To Stop Your Dog From Digging In Front Of The House
How To Stop Your Dog From Nipping At People
How To Stop Your Dog From Barking All Day
How To Stop Your Dog From Jumping On Toys
How To Stop Your Dog From Digging In Front Of The House
How To Stop Your Dog From Nipping At People
How To Stop Your Dog From Barking All Day
How To Stop Your Dog From Jumping On Toys
How To Stop Your Dog From Digging In Front Of The House
How To Stop Your Dog From Nipping At People
How To Stop Your Dog From Barking All Day
How To Stop Your Dog From Jumping On Toys
How To Stop Your Dog From Digging In Front Of The House
How To Stop Your Dog From Nipping At People
How To Stop Your Dog From Barking All Day
How To Stop Your Dog From Jumping On Toys
How To Stop Your Dog From Digging In Front Of The House
How To Stop Your Dog From Nipping At People
How To Stop Your Dog From Barking All Day
How To Stop Your Dog From Jumping On Toys
How To Stop Your Dog From Digging In Front Of The House
How To Stop Your Dog From Nipping At People
How To Stop Your Dog From Barking All Day
How To Stop Your Dog From Jumping On Toys
How To Stop Your Dog From Digging In Front Of The House
How To Stop Your Dog From Nipping At People
How To Stop Your Dog From Barking All Day
How To Stop Your Dog From Jumping On Toys
How To Stop Your Dog From Digging In Front Of The House
How To Stop Your Dog From Nipping At People
How To Stop Your Dog From Barking All Day
How To Stop Your Dog From Jumping On Toys
How To Stop Your Dog From Digging In Front Of The House
How To Stop Your Dog From Nipping At People
How To Stop Your Dog From Barking All Day
How To Stop Your Dog From Jumping On Toys
How To Stop Your Dog From Digging In Front Of The House
How To Stop Your Dog From Nipping At People
How To Stop Your Dog From Barking All Day
How To Stop Your Dog From Jumping On Toys
How To Stop Your Dog From Digging In Front Of The House
How To Stop Your Dog From Nipping At People
How To Stop Your Dog From Barking All Day
How To Stop Your Dog From Jumping On Toys
How To Stop Your Dog From Digging In Front Of The House
How To Stop Your Dog From Nipping At People
How To Stop Your Dog From Barking All Day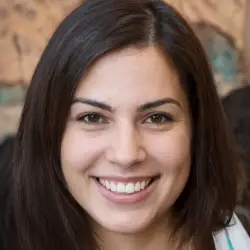 Latest posts by Megan Turner
(see all)