Let's face it; flax seeds are not the first thing that comes to mind when you think of feeding your dog.
However, you may have noticed that lately, your dog seems to be a bit more itchy than usual.
You've tried every type of food, shampoo, and medication, but nothing seems to help.
Your last resort is to try something new, and you've heard that flax seeds may be helpful for dogs with skin problems, but how true is this claim?
So, can dogs eat flax seeds?
Yes, flaxseeds are a good addition to your dog's diet.
As they contain Omega 3, 6, 9, lignan, and fiber.
Omega 3 helps to keep your dog's coat healthy and shiny, while also reducing shedding.
Lignan helps reduce hot spots and itchiness while fiber helps with digestion
If you're thinking of adding flaxseed to your dog's diet, you may be wondering how to go about it.
Worry no more; this article will cover all you need to know about feeding flaxseed to your dog.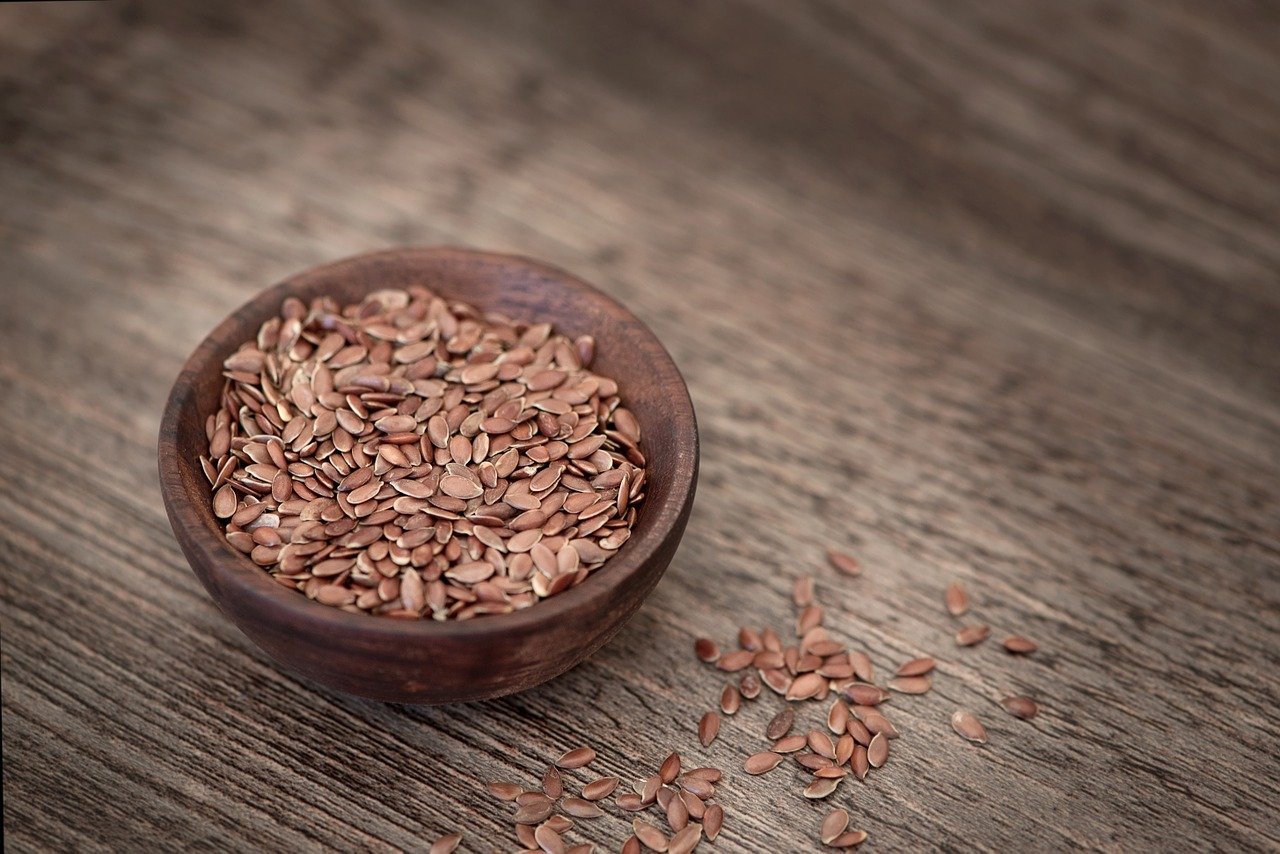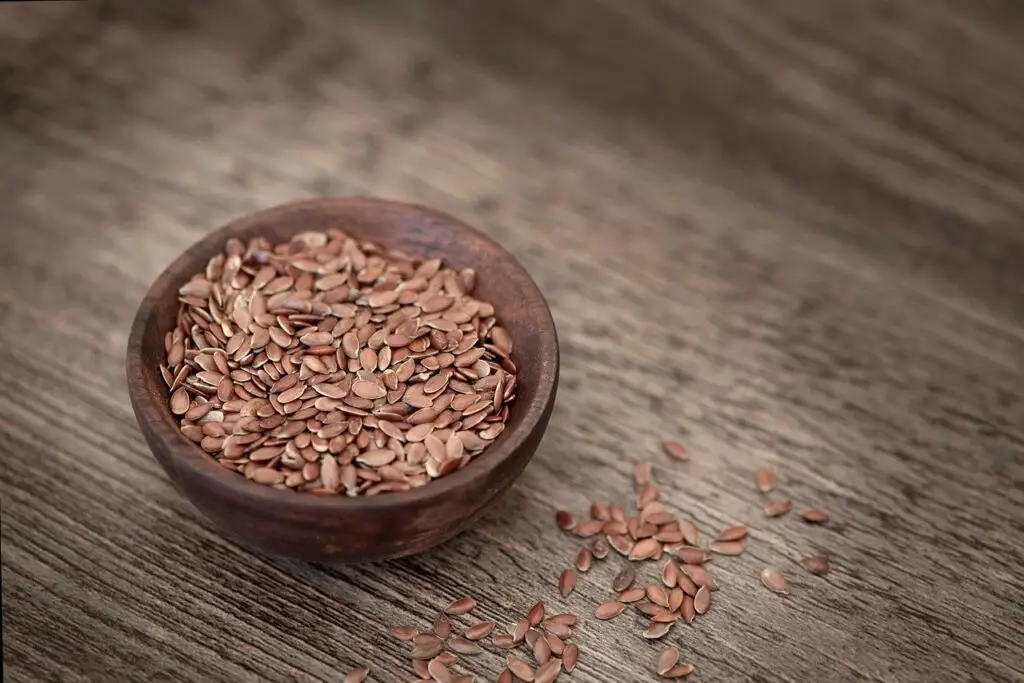 Health benefits of feeding your dog flaxseeds
Healthy Skin and coat
Flaxseeds will impressively improve the quality of your dog's skin and coat.
These seeds are rich in Omega 6 fatty acids that really contribute to healthy skin in dogs.
Another nutrition component in flax seeds is linoleic acid which contributes to a shiny coat and healthy skin.
Linoleic acid treats dry and flaky skin.
It also has anti-inflammatory qualities, which help dogs that have skin allergies.
Immune System Boost
Flax seeds are rich in anti-oxidant components.
The most potent of these antioxidants is called lignan, which prevents the oxidation of cells and the development of free radicals.
These antioxidants improve the long-term health of your dog.
Healthy digestive system
Flax seeds have high fiber content, essential for a healthy digestive system.
There are two types of fiber in flax seeds.
The soluble fiber facilitates the proper digestion of food.
The insoluble fiber promotes good digestion by adding bulk to a dog's stool.
Bulk in the stool means your dog will have a proper bowel movement and reduce constipation episodes.
Hip and joint strength
Animals that have arthritis or other bone problems related to aging can benefit from these magic seeds.
Flax seeds have anti-inflammatory properties that help to deal with such conditions.
Balanced essential nutrients
Flax seeds have a myriad of nutrients that promote various bodily functions.
They include:
Phosphorus: Promotes the maintenance of tissue and bones
Magnesium: Promotes proper bone development and health
Vitamin B1: Promotes nerve function and metabolism
Manganese: Promotes absorption of nutrients
Choline: Promotes brain and liver development and functions
The risks of feeding your flaxseeds
Flax seeds do not pose any danger to your dog unless he consumes them in large amounts.
If your dog eats too many flax seeds, it may suffer flax seed poisoning. 
However, this occurrence is not very common.
Here are a couple of instances when your dog may get flax seed poisoning:
Eating a large number of raw flax seeds
Consuming too much flaxseeds supplements
Your dog accidentally eating a bottle of flaxseed supplements
Eating flax plant
Symptoms of flaxseed poisoning
If you notice the following symptoms in your dog after consuming a lot of flaxseed, seek medical advice.
Diarrhea
Vomiting
Paralysis
Increased heart rate
Difficulty breathing
Seizures
Strange walking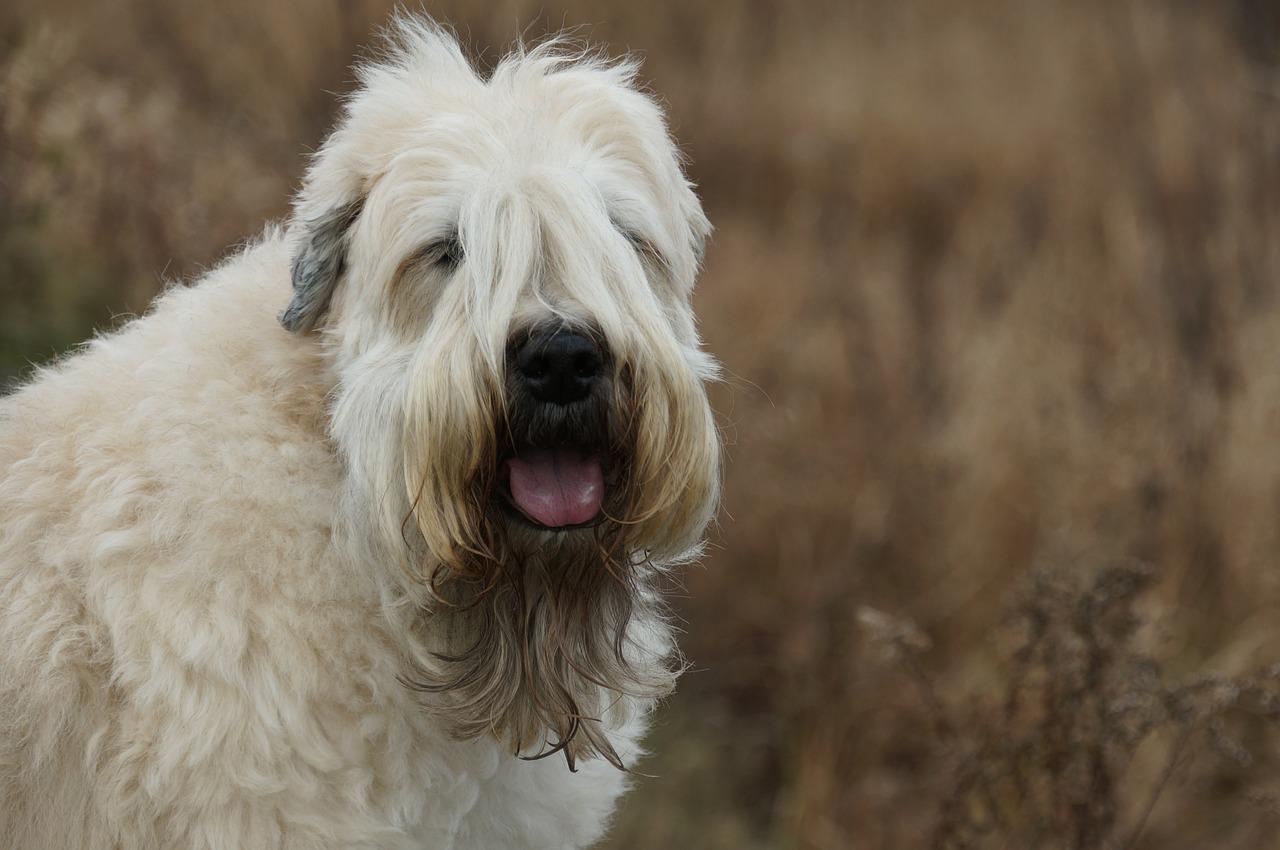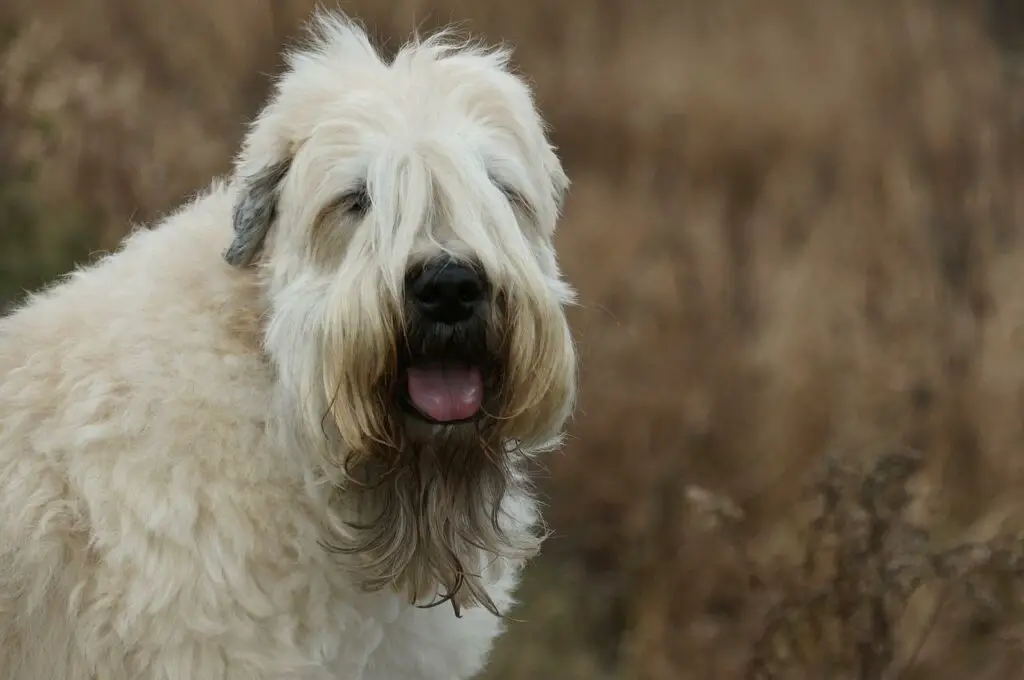 Simple ways to add flaxseeds to your dog's meal plan
You may be excited about the many benefits of flaxseed but wondering how to incorporate it into your dog's meal plan.
Here are simple ideas:
Mix it In!
Grind some raw flaxseed and add some yogurt.
Mix this into your dog's meal to create a tasty and healthy treat.
Sauce it!
Drizzle a generous amount of flaxseed oil on your dog's meal.
Replace eggs with flaxseed
When whipping dog cookies, supplement the eggs with ground flax seed in warm water.
Your cookies will be tasty, healthy, and stay fresh longer.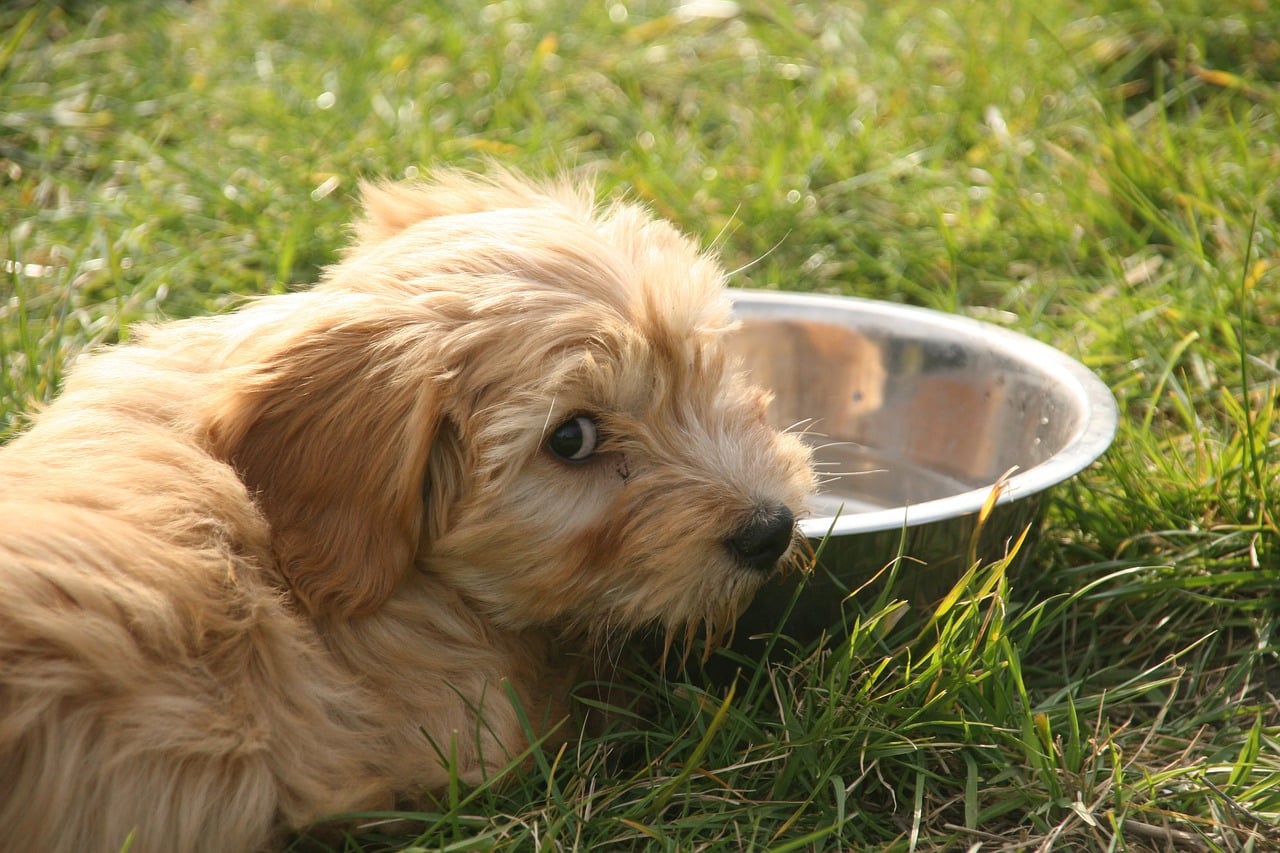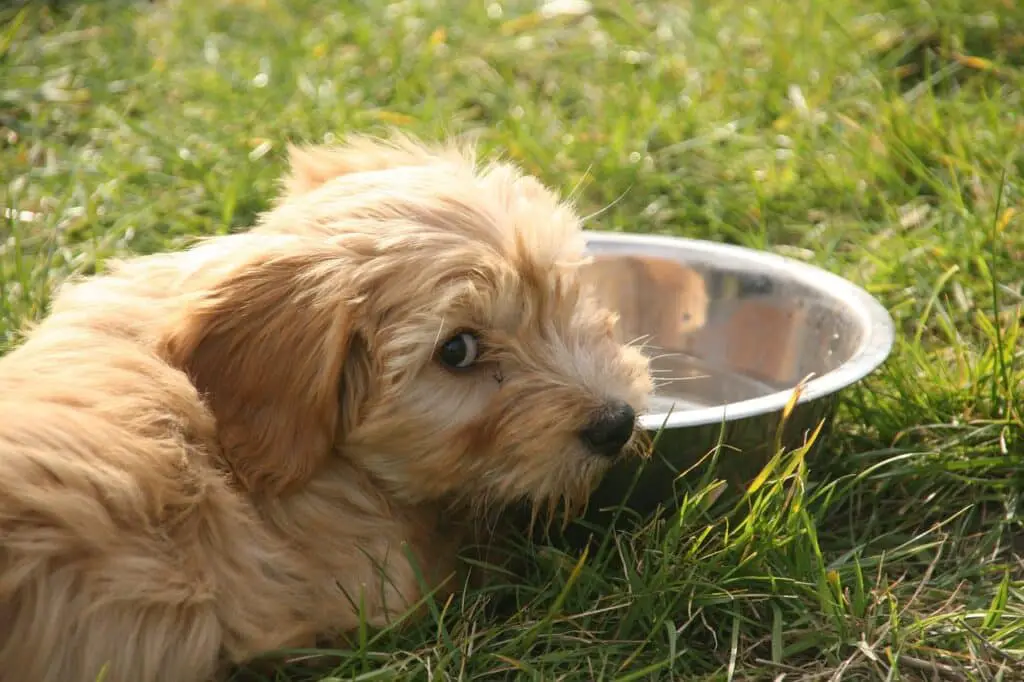 Flaxseed recipes for your furry friend
You can make your furry friend some delicious dog gourmet with flaxseed.
Here are some amazing recipes that you must try.
Vegan Flaxseed and Banana dog biscuits
You will need:
2 tablespoons ground flaxseed
1 large mashed banana
1 cup rolled oats, stone-ground
¼ cup water
1 cup whole wheat flour
1 teaspoon cinnamon
1/3 cup coconut oil, melted
¼ teaspoon salt
 
Directions
Preheat the oven to 350 degrees F
Line a cookie sheet with parchment paper
Mix the flaxseed, cinnamon, oats, salt, and flour. 
Add into the mixture the banana, coconut oil, and water. 
Use a mixer to mix the dough.
Take one tablespoon of cookie dough and flatten it on the cookie sheet. Repeat this process for all the dough.
Bake the cookies for 20 minutes.
Allow the cookies to cool before serving your furry friend.
Flax sweet potatoes
You will need:
Directions
Preheat your oven to 350 degrees
Line a cookie sheet with parchment paper
Grind the flaxseed, in a food processer, to powder.
Add the sweet potato and oats to the mixer and blitz while adding water
Using a small amount of extra flour, roll out the dough on a surface and cut out cookie shapes.
Place the cookies on the baking tray and bake for 20 minutes
Allow the cookie to cool before serving your dog.
Flax peanut butter treats
You will need
2 tablespoons ground flaxseed
¼ cup peanut butter
¼ cup rolled oats
¼ cup water
Directions
Grind the flaxseed to powder
Combine flaxseed, peanut butter, oatmeal, and water
Oil your palms and roll the dough into 24 balls
Put the balls in a sealed container and refrigerate for 30 minutes
Serve your dog
 FAQs
Can my dog eat flaxseeds every day?
Yes, you can feed your dog flaxseeds every day.
However, ensure that you give him too many flaxseeds in one meal.
What should I do if my dog gets flaxseeds poisoning?
Do not try to make your dog vomit or give any treatment.
If you notice flaxseed poisoning symptoms in your dog, seek medical advice from your veterinarian.
Can flaxseeds help my dog with shedding?
Yes, flax seed oil will help your dog with shedding.
Including flaxseed oil in your dog's diet will improve the health of its skin and coat.
Final thoughts
Flaxseeds are a must-have if you want to boost your dog's health.
Now you know how to use the flaxseeds you have been storing away in your pantry.
Although flaxseeds have great benefits for aging dogs, the sooner you start feeding your dog, the better.
A healthier diet in the present will save your dog from future health complications.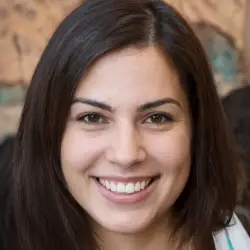 Latest posts by Megan Turner
(see all)