Choosing the right puppy for you can seem overwhelming, but it doesn't have to be! To make the best choice, take some time to think about your lifestyle, interests, and preferences.
Once you do, you'll be able to select the dog that best fits with your day-to-day life. Researching different breeds will also help you narrow down your choices. Be sure to find a responsible breeder, and make sure you have all the supplies you need to welcome your pup home. With the right preparation and a little patience, you'll soon have the perfect puppy for you!
What to Consider when Choosing a Dog Breed
When deciding on the perfect dog breed for you, there are a few key points to consider. Think about the size of the dog.
Are you looking for a small lapdog or a large, energetic pup? You should also consider the activity level of the breed; do you want a pup that requires regular exercise or one that is content lounging around the house? It is important to think about the type of coat the breed has; do you want a pup with a short, low-maintenance coat, or one that needs more grooming?
Last but not least, consider the temperament of the breed; are you looking for a pup that tends to be cuddly and loyal, or one that is independent and aloof? The next step is researching different breeds.
Take your time and explore each breed thoroughly, ensuring that the breed you choose is the right fit for your lifestyle.
Look into the breed's history, as well as their common health issues and average lifespan. It is helpful to read up on the breed's temperament and energy level.
It is important to find a responsible breeder for your pup. Responsible breeders will be able to provide you with detailed information about the pup's parents and their health and genetic history.
You should also ask your breeder if they are willing to provide a health guarantee for the pup. Be sure to look for signs of a reputable breeder, such as ensuring the pups have been socialized and appear healthy. Take your time and choose a breeder that you feel comfortable with and trust.
Researching Different Breeds
Researching different breeds is key if you want to find the perfect dog that fits your lifestyle. Start by researching the breeds recommended by the American Kennel Club (AKC). The AKC has a list of 190 breeds, each with their own characteristics and personality traits, so it's important to read up on each breed to get a better sense of what kind of dog would be best for you.
Once you have a few breeds in mind, research their histories, temperaments, energy levels, and health issues to get an idea of what it's like to own one of those breeds.
This can also give you a better understanding of how much care and attention the breed would require on your part. Consider whether or not the breed would be compatible with your living space. Some breeds need a lot of room to run and play, while others may prefer a more confined space. Knowing these things ahead of time will help you make the right decision when it comes time to choose a breed.
Breeds According to Your Lifestyle
When it comes to selecting a dog breed, your lifestyle should be the guiding factor. Figure out which breed will fit in with what you do day-to-day and how much time you can dedicate to your pup. Are you looking for a low-maintenance type or a more active breed that needs regular exercise?
If you work long hours, a breed that will be content with less attention might be best. If you're a homebody, you might prefer a breed that loves to cuddle and be around people.
Think about how much space your home has, too.
Bigger breeds with higher energy levels need more room to roam. If you're an outdoors person, you might want to consider a breed that can also handle hikes, runs or swimming.
If you're looking for a companion to hang out with, go for a breed that will stick by your side and offer love and loyalty. Consider your budget, too. Some breeds can be costly and require more grooming, so you'll want to make sure you're prepared for that. When choosing a dog, go with the breed that will make for the best match for your lifestyle.
Choosing a Dog
Choosing a dog can be an exciting and overwhelming task. To ensure you have the right companion for the long haul, it is important to do your research.
Consider what breed and size of dog best fits your lifestyle—do you have an active lifestyle or are you home more often? Factors like size, grooming needs, energy levels and health issues should be taken into account.
Once you have narrowed down your list of potential breeds, it is time to find a responsible breeder. Make sure to ask a potential breeder lots of questions about their dogs and the parents. Ask for copies of the parents' health certificates and for assurance that the parents have been screened for hereditary issues.
If possible, meet the parents to get a better understanding of the puppy's personality and temperament. Visiting the breeder's facilities and getting a tour will also give you more insight into their ethical practices and the environment in which the puppy is being raised.
When you have finally chosen the puppy of your dreams, it's time to gather the supplies you will need.
Don't forget to pick up a collar, leash, food and water bowls, food, and toys. You will also need to register your new dog with your local council and book an appointment with a vet for vaccinations. With the right preparation and research, you can find the perfect pup for your lifestyle and home.
Finding a Responsible Breeder
Finding a responsible breeder is key to ensuring you get a healthy and well-socialized puppy that fits your lifestyle. A good place to start is by researching and talking to local breeders who specialize in the type of dog you are interested in. Check out their website and read customer reviews, ask for references and make sure you visit the breeding facility.
When visiting, look for signs of cleanliness, socializing, and health care. A responsible breeder will be knowledgeable and will be able to answer all of your questions about the breed and can provide you with the puppy's vaccine and health records.
Ask to see the parents of the puppy and make sure that their temperament is consistent with the breed standard. A reputable breeder will offer a health guarantee and will work with you if there are any issues down the line.
Bringing Puppy Home
Before bringing your puppy home, it's helpful to be prepared. Make sure you have all the supplies that your puppy will need in their first few days. This includes food, a collar and leash, bedding, toys, treats, cleaning items, nail clippers, and a few other items.
You should also have a veterinarian lined up for vaccinations and other medical needs.
Having a full understanding of all the supplies you need can help make your puppy's transition into your home a smooth one. Once you have all the items that you need, it's important to find a responsible breeder.
It's important to understand the puppy's background and to be comfortable with the living situation they've had before being brought home. Doing research on the breeders that you're interested in will help you make an educated decision.
Talking to the breeder in-person can give you a better understanding of the puppy's background. When it comes time to bring your puppy home, it's important to make the process as stress-free as possible.
You want your puppy to feel safe and comfortable in their new home. So try to provide plenty of love and patience. Have a routine and stick to it.
Give them plenty of toys and treats to explore. These small things can do wonders to make your puppy feel at home.
Supplies You'll Need
When you bring your puppy home, there are some essential supplies you'll need. Get a good quality collar and leash so you can take your pup outdoors on walks.
Make sure the collar is adjustable so it can grow with your pup. You'll also need to think about food and water bowls. Get a durable stainless steel bowl that won't get scratched or chewed up too easily.
You'll also need food, of course.
Ask your vet for food recommendations suited to your pup's breed, age, and size. You'll also need a few toys to keep your pup entertained.
Puppies like to chew, so get some chew toys that are designed for puppies. You can also get interactive toys that will help keep their minds stimulated.
It's also important to get a comfortable bed for your pup. Make sure the bed is large enough so they have plenty of room to stretch out and all of their toys can fit in it. Last but not least, make sure you get some puppy pads and a litter box so your pup can start to learn where to go to the bathroom.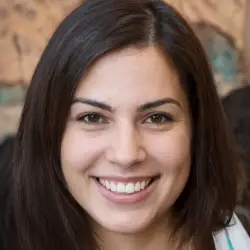 Latest posts by Megan Turner
(see all)