When travelling with your beloved pup, it's important to secure them in a safe and comfortable area. You want to make sure they feel safe and secure, and that their needs are taken care of during the trip. There are a few options available when it comes to securing your pup, such as kennels, pet carriers, and even taking them on board with you on a plane. With each of these options, it's important to make sure that you have all the right materials to keep your pooch protected and comfortable during the journey.
Why it's important to secure your dog when travelling
It is important to secure your dog when travelling so that they remain safe and comfortable for the duration of the trip. It's also important to note that you should never leave your dog unattended in a car or other location for extended periods of time. Having a secure space for your dog will also help to keep them from being a distraction to the driver.
When travelling, your best options for securing your dog are kennels, pet carriers, or even taking them on a plane. Kennels are the most popular choice and come in a variety of sizes and styles to suit your needs.
Pet carriers are also an option, and they can be used for transportation and can also be comfortable and secure sleeping places. If you are travelling by air, many airlines offer the option to bring your pet in the cabin with you, or, if they don't, they will likely have special cargo services that accommodate animals. Regardless of your chosen method, it's important to make sure your dog is secure and comfortable throughout the duration of your trip.
Options for Securing Your Dog When Travelling
When travelling with a dog, it's important to make sure they are secure. A great way to do this is to ensure they are in a kennel or pet carrier. A good kennel provides a safe and secure area for your pup and is something you can use at home, in the car and even on the plane.
Make sure the kennel is the correct size for your pet, is well ventilated and can be securely locked. If you opt for a pet carrier they come in all shapes and sizes, from hard-sided carriers to soft, fabric carriers and backpacks.
Ensure that it is the correct size for your dog and is made from a sturdy material. If you're planning to fly with your pup, it's important to check the airline's pet policies in advance.
Some airlines require pets to travel in an airline-approved kennel or carrier, while others have more stringent requirements.
Make sure you book your flight as early as possible, so you have ample time to research the policy and make sure you have everything you need. If you are travelling by car, be sure to secure your pup in the backseat with a dog-proof seat belt or harness.
This will not only keep them safe, but it will also make sure they don't distract you while driving. Make sure to bring plenty of water, snacks and toys to keep your pup occupied during the journey. With the right amount of preparation and safety measures, you can ensure your pup will have a safe and comfortable journey.
Kennels
Kennels are a great option when travelling with a pet. They provide a secure, comfortable enclosure which allows your dog to settle in and relax. Make sure that your chosen kennel is of the correct size for your dog, and ensure that the kennel is designed for airline travel.
It is important to note that when travelling with a pet in a kennel, extra cargo fees may apply.
When considering kennels for pet travel, make sure to also include a cushion or blanket for extra comfort and warmth. When using a kennel for pet travel, remember to check with your veterinarian to make sure that your dog is up to date on all necessary vaccinations. This is to ensure the safety of your pet, as well as the safety of other animals that will be traveling in close proximity. You should also check with your airline and the country that you are travelling to, as there may be specific regulations in place for travelling pets.
Pet Carriers
Pet carriers are a great way to travel with your pup. They provide your dog with a comfortable and secure space that is easy for you to transport.
When choosing a pet carrier, make sure to get one that's the right size for your pup and that has plenty of ventilation. You should also look for one with well-padded straps and preferably one with wheels. Make sure the carrier has plenty of space for toys and treats to keep your pup entertained during the journey.
Before using a pet carrier, make sure to get your pup used to it by letting them explore it for a few days.
Place treats and familiar toys inside to encourage them to go in and out. You can also take them on short trips in it to get them used to the motion and sound of being in the carrier while travelling. Make sure you have your pup's leash, some water and food, and any treats they may need while in the carrier.
Using a pet carrier is an easy, safe and comfortable way to travel with your pup. Make sure to look for one that fits your pup and has plenty of ventilation and space.
Get your pup used to the carrier before travelling and make sure to bring all their essentials. With a pet carrier, your pup will have a secure and comfortable space to relax and take in the sights and sounds of your journey.
Pets on Planes
If you are flying with your pet, make sure to check your airline's rules and regulations and be sure to follow all instructions. Airlines often require your pet to be crated and will have strict size limits.
Make sure your pet is comfortable in the crate and that there's enough room for them to move around and turn around easily. Have a familiar item such as a toy in the crate with them, and make sure they have plenty of water. Get your pet used to their crate before you travel to make sure they're comfortable in it. And lastly, be sure to label the crate with your name and contact information.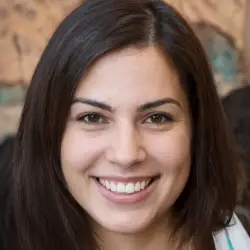 Latest posts by Megan Turner
(see all)