Are you looking for a way to teach your dog new tricks? If so, you should consider taking advantage of the many free dog training videos available online. With the help of these videos, you can learn how to train your pup quickly and efficiently without ever stepping foot outside of your home. By investing just a few minutes of your time each day, you can learn how to teach your pup basic commands, house-train them, and teach them more advanced tricks in a fun, interactive environment.
What is the Purpose of Free Dog Training Videos?
The purpose of free dog training videos is to give pet owners the tools and resources to properly train their furry companions. Training videos can be a great way to learn the basics of how to train a dog and can be used in conjunction with more formal training methods, like taking classes or hiring a professional dog trainer.
Watching training videos can give pet owners the confidence to try new training techniques and help them become more comfortable with their dog's behaviors. Free dog training videos can also be a great resource for pet owners who are already experienced in dog training, as they can offer insight into new methods and techniques that can be used to challenge their dog's learning and keep the training process interesting. There are many different types of training videos available, from basic commands, to more advanced tricks, to specific behavioral issues. With the right video, pet owners can be sure that their four-legged friends are getting the best possible training.
Where Can I Find Free Dog Training Videos?
Looking for free dog training videos? You're in luck!
There are a variety of online resources where you can find some high-quality tutorials for training your pup. YouTube is an excellent place to start, as there are tons of channels dedicated to dog training.
You can also find free videos on online learning platforms like Udemy and Skillshare. If you're looking for specific advice, there are plenty of dog training websites that offer free tutorials.
When you're searching for videos, make sure to read the reviews before watching. This will help you to find videos that are worth your time. It can also be helpful to check out the trainer's website or social media accounts to get a better idea of their teaching style.
If you're looking for a more comprehensive way to learn about dog training, many websites offer full courses and programs.
Free dog training videos can be an excellent way to jumpstart your pup's training. With so many resources available online, you can easily find videos that fit your needs. Be sure to research each source before you start watching, and don't forget to have fun!
YouTube
YouTube is a great free resource for finding dog training videos. There are hundreds of high-quality videos available for various types of dog training, which makes it a great starting point.
From basic obedience commands to more advanced tricks, there is something for everyone. It's easy to search for videos on specific topics and you can pick and choose what works best for your pup. Just remember to take the advice of the video with a grain of salt, as some of the instructions may not be appropriate for your dog or their skill level.
Online Learning Platforms
Online learning platforms are a great resource for free dog training videos. Many sites offer tutorials, seminars, and even online classes for people who are new to training their dog. These videos are often very comprehensive and can provide you with tips and strategies for teaching your pet basic commands and behaviour.
Many of these sites provide helpful, practical advice for dealing with problem behaviours. Best of all, you can often access these sites for free or for a small fee.
Another benefit of using online learning platforms for free dog training videos is that the videos are typically short and easy to understand, making them ideal for busy pet owners who don't have time to sit through long, complicated lectures. Many of these videos are designed to be interactive, allowing you to ask questions, offer feedback, and get personalized help. Since the videos are usually produced by professionals, you can be sure that they contain accurate and safe information that you can trust.
Dog Training Websites
Dog training websites can be a great source of free dog training videos. Look for websites that offer comprehensive dog training tutorials and comprehensive video clips of dog behaviors and training demonstrations. Many of these sites also offer bonus video content and forums for interacting with other dog owners.
Some of these websites may even be run by professional dog trainers and can offer helpful insights and advice. It's a good idea to start with websites that have been around for a while, as they tend to be more reliable and offer better quality videos. Don't forget to check out review sites and blogs to get a better sense of what's available.
Conclusion
Finding free dog training videos online is a great way to give your pup a head start in learning basic obedience commands. There are a variety of resources available, such as YouTube, online learning platforms, and dog training websites.
YouTube is a great place to start, offering videos featuring professional dog trainers. Online learning platforms are also a great option, as they offer comprehensive online courses that are designed to help teach your dog the basics.
Dog training websites offer a variety of tutorials and tips that can be helpful in teaching your pup the commands they need to know. Depending on your dog's learning style, you may want to try a combination of the above-mentioned resources. Each one offers a unique approach to teaching, so you should be able to find something that works for your pup. With a bit of patience, dedication and practice, you will be able to provide your pup with the professional-level training they need to be a happy and obedient pup.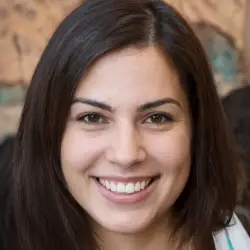 Latest posts by Megan Turner
(see all)