If you are a pet owner in Singapore, then you should be aware of the importance of having access to dog first aid services. Knowing where to get help for an emergency situation involving your pet can make a huge difference when it comes to their health and safety. Relevant services range from providing basic first aid to more complex treatments, such as surgery, and can help to keep your pet happy and healthy. There are several places in Singapore where you can access dog first aid services, so continue reading to find out more.
What Does Dog First Aid Services Include?
Dog first aid services refer to a range of techniques used to provide immediate care for an injured or ill dog, helping to stabilize its condition until a veterinarian can provide further care. This includes giving medications and fluids, wound care, removal of foreign objects from the eyes, ears and mouth, checking vital signs, and providing supportive care or transport. Knowing how to properly and quickly respond to a pet's medical emergency can be the difference between life and death.
In the case of a sudden injury or illness, having the right first aid supplies on hand is essential for a successful outcome. It is always best to call ahead to the vet so that they can prepare for your arrival and ensure that your canine gets the best care possible.
Where Can I Find Dog First Aid Services in Singapore?
If your pup is in need of immediate medical attention, you should consider visiting the Veterinary Emergency and Specialty Hospital (VES). VES provides 24-hour care and emergency services, including dog first aid services such as wound closure, bandaging, IV fluids, and more. This hospital is equipped with the latest medical equipment, knowledgeable veterinarians, and experienced nurses who are prepared to provide the best care for your pet in Singapore.
If you're looking for a more affordable option, the SPCA Veterinary Service is another great option.
They provide a wide range of services, including first aid for dogs. Their staff members are experienced and knowledgeable in providing emergency care for your pooch. They offer vaccinations and other treatments for your pet at a very reasonable cost.
Veterinary Emergency and Specialty Hospital (VES)
If you need to find dog first aid services in Singapore, the Veterinary Emergency and Specialty Hospital (VES) is an excellent place to start. VES is highly experienced in providing dog first aid services and their team is made up of experienced veterinarians, nurses and animal care staff. The services they provide range from emergency care to surgical treatments and they offer comprehensive wellness packages and vaccinations.
They also offer a range of preventative care services such as dental care and parasite control.
VES is a highly recommended option for all pet owners seeking dog first aid services in Singapore. At VES, they understand that emergency situations can arise unexpectedly.
That's why they offer 24/7 emergency services and their team is always on hand to provide the necessary care and attention that your pet requires. With the latest medical technology and their experienced staff, you can rest assured that your pet is in safe hands. If you are looking for specific treatments for your pet, VES also offers specialist services such as cardiology, orthopedics and exotics.
If you think your pet is experiencing an emergency situation, it is important that you seek help immediately. VES provides emergency services 24/7 and their experienced team of veterinarians, nurses and animal care staff will be able to provide the necessary treatment and care for your pet. The sooner you seek help, the more likely it is that your pet will make a full recovery.
SPCA Veterinary Service
The SPCA Veterinary Service can offer dog first aid services for pet owners in Singapore. This service is available for emergency and non-emergency medical care for dogs and cats, including medical treatment, surgery, as well as vaccinations and preventive care. The SPCA Veterinary Service also offers pet owners the chance to get a second opinion from one of their experienced veterinarians.
The Hospital has an emergency clinic which is staffed 24 hours a day, 7 days a week, so that pet owners can get urgent medical care for their furry friends at any time of the day. The SPCA Veterinary Service also offers pet owners the chance to get advice over the phone for minor matters, such as skin and coat problems, minor illnesses, and behavioural issues.
For more serious cases, the Hospital also provides pet owners with the opportunity to make an appointment for an in-person consultation with one of their skilled veterinarians. The team at the clinic can help pet owners with any medical problems their pet may have and provide them with the best possible advice to ensure the health and well-being of their pet.
The SPCA Veterinary Service is a great option for pet owners in Singapore, as they are able to provide pet owners with the assistance they need for their pet, whether it is an emergency or a minor issue. The team at the clinic are dedicated to providing the highest quality of care for pets, and they strive to ensure that pet owners can have peace of mind in knowing that their pet is in the best possible hands.
What Should I Do if I Suspect My Dog Has an Emergency?
If you suspect your dog has an emergency, it is important to act quickly – timing can be a crucial factor in saving your furry friend. Do not wait for the symptoms to worsen, call your vet and seek professional medical attention.
Before heading to the vet, make sure to prepare a pet first aid kit, so that you have all the necessary supplies on hand. This will help the vet in providing the best possible care. It would be a good idea to make a note of the symptoms your dog is exhibiting, as well as any medications they may be taking. This can help the vet diagnose and treat your pet quickly and efficiently.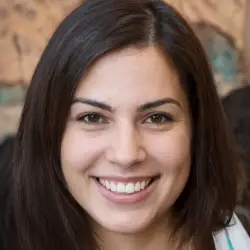 Latest posts by Megan Turner
(see all)