What to Look for in Dog Parks
When searching for a dog park for your pet, there are a few important factors to consider. You need to make sure the park is located in a safe area and well away from any busy roads.
You should look for parks that have ample room for your pup to run around, as well as plenty of shade, benches, and water fountains. It's important to be aware of any size restrictions in place at the dog park. Knowing this information beforehand can help you pick a park that is the right size for your furry friend.
Location
When looking for the best dog parks in your area, location is of utmost importance. Choose a spot that is close to your home so that it is convenient and accessible.
You want a place where you and your pup can enjoy the outdoors without having to travel too far. Make sure that the area is safe, with easy access to human and pet amenities. It's also a great idea to look for dog parks that are close to other outdoor activities, like hiking trails or open fields.
Dog parks should also have the features that are important to you and your pup. Consider things like fencing, agility courses, shade, benches, and watering areas to make sure that your pup has a great time and stays safe.
You should also look for parks that have size limitations for dogs, as larger or more active dogs might need more space. You should research online to find the best dog parks for your pup.
Use resources like Google Maps, local city websites, and Yelp reviews to get a better idea of which parks will work best for you. You can also ask other dog owners in your area for their recommendations. With the right research, you'll be able to find a great dog park in no time!
Dog Size Limitations
It is important to be aware of the size limitations for dogs in the park you are visiting. Most parks are fenced and generally have a maximum size posted at the entrance.
Smaller dogs should be kept on a leash if they are allowed in the park. For larger dogs, it is important to keep them under control and away from other dogs that they might scare or hurt. When visiting a dog park, it is a good idea to make sure your pup is up to date on all their vaccinations and has a collar with contact information.
When it comes to the safety of you and your pup, it pays to be prepared. Check out the park before you bring your pup, and again when you arrive to see if there's anything unusual.
Be sure to keep an eye on your pup and always remember to pick up after them. If you're not sure what to expect, ask the other owners for advice and tips on how to make the most of your time at the park.
Online Resources for Finding Dog Parks
Finding the best dog park for your pup can be an overwhelming task, but with the right resources, you can make the process a lot easier. Start off by looking at Google Maps to get an overview of the dog parks in your area and the distance each one is from your home.
You should also check out the local city website for any official parks, as well as Yelp for reviews from other dog owners. This will give you an in-depth look at the safety, amenities and overall atmosphere of each park. You can always ask the community for recommendations. Dog owners tend to be a helpful bunch, so you can likely get some great advice from them.
Google Maps
Google Maps is an excellent resource for finding dog parks in your area. Look for parks offering clean, grassy areas, fetch toys, and benches where you can sit and observe your pet.
If your dog is a larger breed, make sure to check to see if there is an appropriate sized area for them to play. You can use the maps to figure out the best route to get there. Google Maps can help you save time and money on gas, so it's worth taking a few moments to check it out.
You can also use Google Maps to find out what's around the dog park.
If there are other parks in the area or a pet supply store nearby, this can be useful information. You can check out the reviews to see what other pet owners have to say about different dog parks. This can help you get an understanding of the atmosphere and decide if it's a good fit for your pet.
Local City Website
Checking a city's local website can be a great way to find dog parks. It is a helpful resource to find parks near you, their features, and rules. Many cities have a 'dog parks' section on their website, making it an easy way to find one that fits your needs.
If the website doesn't list it, there may be a 'parks and recreation' or 'outdoor activities' section that could be an alternative way to find them. Make sure to read the rules of the park before visiting to ensure everyone and every pup has a good time.
Being aware of the cost associated with visiting a dog park is also important.
While many dog parks are free of charge, some may require a fee. Don't forget to check the website for any additional information like special events or closures that could affect your visit. With the right research, you can find the perfect dog park for you and your pup.
Recommendations from Dog Owners
When looking for a great dog park in your area, one of the most helpful resources can be other dog owners. Ask around at the local dog parks, or join online groups or forums about dogs in the area.
If you know people who have dogs, ask them which parks they recommend and why. You can also look for reviews from other dog owners on Yelp or other review sites.
These reviews can provide you with a wealth of information about the size, features, and other details of the park. Talking to other dog owners can also give you a sense of the community around the park.
In addition to asking other dog owners, you can ask at local vet clinics or groomers. They often have a good sense of the local dog parks and can recommend the best ones in your area. Keep in mind that you should research the parks ahead of time to ensure that they are the right fit for you and your pup. Once you have chosen the park, be sure to follow the rules and etiquette of the park for the comfort and safety of all the dogs and their owners.
Inquire at Local Vet Clinics
When considering taking your pup to a dog park, you'll want to make sure it's the right one for them. One of the best ways to ensure that is to ask your local veterinarian.
They may be able to offer advice on which dog parks are better suited for certain size dogs, as well as which ones have the amenities that would be most beneficial to your pup. Your vet may also be able to offer advice on the best times to visit the dog parks, as well as any special rules or regulations that may apply.
You should also keep in mind the type of atmosphere you're looking for in a park. Does your pup prefer a more social atmosphere or are they more of a loner?
Are there any specific features that your pup needs for a comfortable visit, such as shaded areas or a water fountain? Once you have these answers, you can use that information to narrow down your list of potential parks. You can always ask around in your community for additional feedback.
Other dog owners may have valuable information about their experiences at the different parks in your area and can provide you with a more well-rounded view of each park. Taking the time to gain insight from the local community can help you find the best park for your pup to enjoy.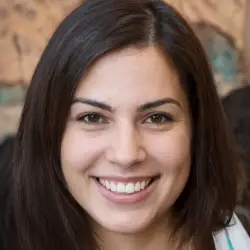 Latest posts by Megan Turner
(see all)