Finding the right size clothes for your dog can be a daunting task. With the wide range of sizes and styles available, it can be difficult to know what size to get for your pup. With the right measurements and understanding of dog clothing sizes, you can find the perfect fit for your pooch! In this article, we'll cover what types of dog clothes are available, how to measure your dog, understanding dog clothing sizes, and tips for how to buy dog clothes.
What Dog Clothes Are Available to Buy?
When shopping for dog clothes, you should look for clothes that fit your pup's size and personality. Look for clothes that are made from breathable materials that are not too heavy, such as lightweight cotton.
You can also opt for stylish sweaters, hoodies, and t-shirts. Turtlenecks can also be great for extra coverage and warmth.
If you're looking for something more formal, look for dress shirts and dresses. For a more casual look, you can find jeans and sweatpants. Make sure you find clothes with secure closures, like Velcro or snaps.
For extra protection, you can also find raincoats, booties, and hats.
If you're looking for something stylish yet functional, consider finding a coat or sweater with a waterproof outer shell. You can find coats that are lightweight yet warm. If you want to keep your pup cozy and warm, look for sweaters made from soft materials. If you want to accessorize, you can also find a variety of collars, leashes, and other accessories.
How to Measure Your Dog
Measuring your pup for clothing is fairly straightforward but there are a few important details you need to consider. Start by measuring around the neck and chest. Place a tape measure around the neck, just below the head, and read the measurement.
Be sure not to pull the measure too tightly as it could be uncomfortable for your pup. After measuring the neck, measure around the widest part of your pup's chest.
Once you have these two measurements, add an inch or two to those measurements to get the best size for your pup. You may also need to take other measurements for certain garments, such as the length of the back or the circumference of the stomach.
If you're unsure of any additional measurements, refer to the size guide provided by the clothing manufacturer.
There are also online resources that can help you understand how to measure your pup. If you're still unsure of what size clothing to purchase for your pup, consider purchasing items in size XS or XXS. Many pet clothing manufacturers offer these sizes, and they tend to fit most dogs.
Most clothing items are also adjustable, so you can adjust the straps to fit your pup's body perfectly. With a little bit of patience and the right measurements, you can easily find the perfect fit for your pup.
Understanding Dog Clothing Sizes
It's important to make sure you get the right-sized clothes for your pup. Dog clothing sizes can differ from store to store, but they generally run small-to-large, with some stores offering extra-small and extra-large sizes.
To get a size that fits, you'll need to take measurements of your pup's body and compare them to the measurements stated in the clothing size chart. Start by measuring your pup's neck, chest and back. Use a measuring tape and make sure to measure the broadest part of each area.
Record the measurements, making sure to use the same units that the size chart uses.
Once you have your pup's measurements, compare them to the size chart. If the measurements are between two sizes, it's best to go with the larger size.
Besides body measurements, you'll also want to consider your pup's size and breed. A small Chihuahua would likely need an extra small size, while a Mastiff would likely need an extra-large size. If you're unsure of the size, feel free to reach out to customer service for more information.
Do a test fit once you've received the clothes to make sure it fits properly.
If it's too tight, it could be uncomfortable for your pup and if it's too loose, it could slip off easily. Feel free to adjust the garments if necessary. When in doubt, it's best to go up one size. With the right size, your pup will look and feel great!
Tips for Buying Dog Clothes
When buying dog clothes, it's important to not only find something that looks cute but also finds a size that fits! Start by measuring your pup and then look for clothes that correspond to those measurements. Make sure to read product descriptions and reviews to get a better understanding of the fit.
It may help to look for clothes with adjustable straps or drawstrings on the sides and backs so you can get a better fit. You should also bear in mind that some brands may have different sizing so it's always worth double-checking before you buy.
When it comes to dressing up your pup, go for fabrics that will keep them comfortable and warm during the colder months and cool during the warmer months. It's important to choose fabrics that are breathable and easy to clean.
Try to avoid fabrics like wool and velvet which can cause skin irritations. Make sure to know what your pup is likely to be getting up to and choose clothes that are designed for the activities they'll be engaged in. That way you can ensure that your pup will stay safe and comfortable while looking fashionable at the same time.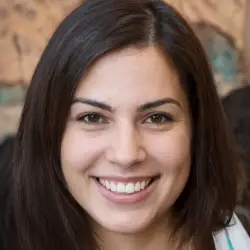 Latest posts by Megan Turner
(see all)