Choosing the right dog training course is essential if you want to give your pup the best opportunity to develop the skills and behaviors they need to be a well-mannered member of your household. A quality dog training course conducted by an experienced and knowledgeable professional can have a significant impact on your dog's learning and development. Look for courses that are certified, so you can be sure that your pup is getting the best training available. Take the time to research the experience and knowledge of the instructor to make sure that the course is up to your standards.
The Benefits of Dog Training
Dog training has many benefits for both you and your pup. First and foremost, it helps to provide structure, which can help to prevent behavioral issues from developing.
Dog training also teaches your pup to follow basic commands and can help to reduce stress and anxiety. By teaching your pup how to interact with other animals and people, it can help build their confidence and increase the bond between you and your pup. Dog training can help to keep your pup safe and provide them with the skills necessary to be a part of your family.
Choosing the Right Dog Training Course
When choosing a dog training course, make sure it is certified and conducted by an experienced, knowledgeable professional. Doing your due diligence and researching the certification, experience, and knowledge of the trainer is essential.
A great way to start is by asking for references from previous customers and making sure the trainer you choose is licensed by the relevant governing body. Another factor to consider is how much support the trainer offers in the course.
Trainers should be available to answer questions and provide guidance for the duration of the course, not just for the first few sessions. Check out the format of the class and make sure it is tailored to your dog's needs. Training techniques that involve punishment may be counterproductive, so look for a course that works with positive reinforcement.
Trust your gut.
If you feel uncomfortable with the program or the trainer, don't sign up. Look around and find a course that matches your style and that of your pup. With the right trainer and course, you and your furry companion will soon be on the road to success.
Certification
When it comes to selecting a dog training course, it's important to ensure it's certified. Make sure the course is approved and accredited by the right organizations and institutions, as it will give you assurance that the program is reliable and valid.
It will help you to better understand the content and structure of the course itself. Look for courses with evidence of user experience, testimonials and ratings, as this will give you an idea of the quality of the course. Doing your own research, reading reviews and consulting with friends and family can help you to make the best decision.
It's also essential to look for a course that is conducted by a knowledgeable and experienced professional.
Look for trainers with a solid background in the industry and who have credentials to back it up. It's also helpful to look for courses that provide you with a list of references and/or contact information, so you can speak with other individuals who have gone through the program. Doing your due diligence will ensure you choose the best course for you and your pup.
Experience
When selecting a dog training course, experience is key. Look for a course that is led by an experienced professional. See how long the instructor has been in the business and what qualifications they have.
They should have experience in training different breeds and types of dogs, and be able to tailor the course to suit your dog's needs.
Make sure they have a good track record of successful training, and have testimonials from past clients that you can read, if possible. Ask if the instructor can provide references.
Speak to the references to get a better understanding of the trainer's experience and qualifications. This can give you a better idea of what to expect from the training course and whether it will suit your needs and your dog's. As a rule of thumb, always go with a trainer that your dog seems to respond to.
If your pup is comfortable and relaxed around the instructor, then it's likely a good match. If your pup is scared or agitated, you may want to reconsider your choice. Experience is essential when selecting a dog training course, so make sure you do your research.
Knowledge
When selecting a dog training course, make sure you pay attention to the instructor's knowledge. Ask questions and do research on the instructor and the course to ensure it is comprehensive and appropriate for your pooch. You should look for a professional with an extensive background in canine behavior and training.
They should understand the importance of reinforcing positive behavior and be able to explain why.
Ask to see credentials and a portfolio of their work. Not all training courses are created equal, so it pays to do your research. Be sure to check online reviews and ask your vet or pet-owner friends for recommendations.
It's also a good idea to attend an introductory class before committing to a program.
This will give you an understanding of the program's approach, teaching style, and assessment criteria. Don't be afraid to ask as many questions as you need. If the course isn't going to suit your pup's individual needs, or the instructor doesn't seem to know much about canine behavior, then find another course. Your pup's success depends on getting the right training for them.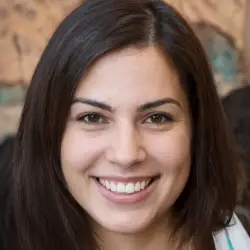 Latest posts by Megan Turner
(see all)