Becoming a professional dog trainer is a great way to help pets and their owners, while doing something you're passionate about. To be successful, you need to be knowledgeable in animal behavior and training methods. You should also have formal training and certification in these areas, as well as experience and specific specialties.
Joining professional organizations can also help with your success in the dog training industry. With the right qualifications, you'll be on your way to becoming an expert in no time.
What Makes a Good Dog Trainer?
Being a good dog trainer requires a mix of knowledge, experience, and a passion for teaching. It's important to understand animal behavior and how to effectively communicate with dogs.
It also involves using a variety of training methods and knowing when to apply the right one in each situation. You'll need patience and the ability to handle different personalities and learning styles.
Providing a safe and positive learning environment is essential. You should also be organized and able to keep good records of training progress.
It can also be beneficial to specialize in a certain area. You may want to pursue a certification in a specific field, such as agility, obedience, or canine behavior.
Specializing in a specific field will allow you to understand the intricacies of the techniques and provide clients with the most effective training. Above all, you need to have a genuine love of dogs and a commitment to helping them achieve their goals. Having a good relationship with each dog is key.
If you're able to build trust and establish a bond, it's more likely that the training will be successful. Being able to be patient, encouraging, and positive will also go a long way in helping you be a successful dog trainer.
Qualification Requirements
If you want to become a dog trainer, you need to have the right qualifications. Education is a must if you want to get ahead in the field. Look into getting a certification in animal behavior and training techniques from a certified school or university.
It will give you the knowledge and tools you need to be a successful dog trainer. You may also want to look into getting additional specializations.
Specializations can range from specific breeds, agility training, obedience training, and more.
The more specialized you are, the better chance you have of getting hired. Experience is also important when it comes to becoming a dog trainer.
It's a good idea to spend time volunteering or interning at a shelter or with a professional trainer before you start your own business. This will give you the chance to learn the ropes and gain valuable experience that will help you succeed.
It can help you build relationships with potential employers that can help you land jobs. Consider joining a professional organization. These organizations offer a wealth of resources that can help you become a successful dog trainer.
They provide guidance, support, and access to networks of other trainers. It's a great way to stay up to date on the latest industry trends and learn from more experienced trainers. Joining a professional organization is an essential part of becoming a qualified dog trainer.
Education/Certifications
You should strive to obtain a formal education in animal behavior and training methods to become a successful dog trainer. Earning a college degree or completing an animal behavior course would be beneficial.
It is also important to get certified in dog training. Depending on the country, different organizations offer certifications for professional dog trainers. Some states may have licensing requirements for dog trainers.
Research the requirements for your locale to ensure you are compliant with all applicable laws.
You can also become specialized in a certain area of dog training. You may focus on agility training, service dog training, or puppy training. It is beneficial to specialize in a particular field as it will help you stand out from the competition. With the right certifications and qualifications, you can become a successful and reputable dog trainer.
Experience/Specialty
Experience is key to becoming a reputable dog trainer. A good dog trainer should possess significant experience and knowledge of a variety of dog breeds and their temperaments, as well as familiarity with a range of behavioral issues. You should also have general knowledge of a variety of training methods, including positive reinforcement and operant conditioning.
It's also important to know when and how to use which training technique.
It would be beneficial to have experience working with animals in the veterinary or shelter setting. It is also highly recommended that you specialize in a specific area of dog training. Examples of specialties include behavior modification, service dog training, obedience instruction, agility, sporting, and search and rescue.
Obtaining certifications in your chosen specialty can help you stand out from other dog trainers. You can do this by attending seminars and workshops, taking online classes and studying with a mentor.
Certifications allow you to prove your skills to potential clients.
Another way to demonstrate your expertise is by joining professional organizations such as the Association of Pet Dog Trainers, the International Association of Canine Professionals, and the International Association of Animal Behavior Consultants. With these organizations, you can attend seminars, network with other trainers, and stay informed on the most up-to-date industry standards. This can help you stay ahead of the curve and will set you up for success when you decide to work with clients.
Professional Organizations
Joining a professional organization is a great way to stay up-to-date in the field of dog training. It also allows you to network with other professionals and stay connected with the latest trends and research.
Professional organizations often offer online courses, workshops, and conferences to help you learn more about the industry. Many organizations also offer membership discounts, access to exclusive resources, and professional development opportunities.
These organizations are a great way to establish yourself as a credible and experienced dog trainer. When potential clients see that you are a member of a professional organization, they will be more likely to trust your abilities and services. When choosing a professional organization, make sure to research their mission and purpose.
Find out what type of educational resources and support they offer, and make sure that the organization is dedicated to ethical and effective dog training. You should look into any additional benefits that may be offered to members, such as discounts on products and services. Joining a professional organization can be a great way to further your career and stay connected with the industry, so make sure to do your research and find the organization that is right for you.
Summary
It is important to remember that becoming a professional dog trainer requires more than just loving dogs and having a natural way with them. Formal training and certification in animal behavior and training methods are essential.
Education and certifications can be obtained from a variety of sources including universities, dog training schools, and professional organizations. Experience and specialty are also important considerations when training dogs; the more experience and specialty a trainer has, the better.
Joining a professional organization is also a great way to stay current on the latest training methods and stay connected with other professional dog trainers. Many organizations offer extensive resources such as educational seminars, webinars, and conferences to help aspiring trainers hone their skills and stay up to date on the latest research and best practices.
Becoming a professional dog trainer is an exciting and rewarding career, and one that requires dedication and commitment. With the right education, experience, and certifications, you can become a trusted and successful dog trainer. So don't hesitate to start your journey today!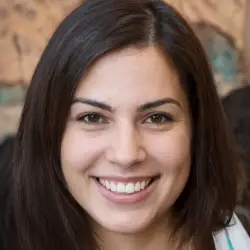 Latest posts by Megan Turner
(see all)