Traveling with your pup can be an incredibly rewarding experience – but only if you prepare well. To make sure you and your pup have a safe and enjoyable trip, it's important to make sure you have the proper supplies. In this article, we'll explore the ultimate dog travel list, including items like dog-friendly accommodations, car accessories, and activities for your pup to enjoy while on the road. With a little bit of preparation, you can make sure your pup has a great time and you both get the most out of your journey.
Dog-Friendly Accommodations
When traveling with your pup, it's important to know how to find dog-friendly accommodations. You should always check with hotels and Airbnbs to see if they allow pups before booking.
You can also search online for pet-friendly accommodations in your destination. When looking for pet-friendly hotels, it's a good idea to call ahead and ask about any additional fees or restrictions.
Many hotels will require your pup to be kenneled when you're away from your room or require that your pup is up to date on all vaccinations. Be sure to do your research beforehand to ensure your pup is welcome.
Airbnbs are another great option for pet-friendly accommodations. When looking for a pet-friendly Airbnb, be sure to read all the reviews to ensure the home is a safe and comfortable place for your pup. You can also contact the host directly to ask any questions or to discuss any special requirements.
Dog-Friendly Hotels
When booking a dog-friendly hotel, start by researching any policies or restrictions they may have in place. Some hotels may require a pet deposit, or may have specific policies regarding the size and/or breed of your pet.
Look for hotels that have dog-friendly amenities such as pet-friendly outdoor seating areas, a dog-walking area, or a designated pet relief area. Make sure the hotel you select has a clean and safe environment for your pup. Once you have found a hotel that meets your needs, contact the hotel directly to inquire about their pet policies and fees.
Be sure to ask about any additional charges that may apply, such as an additional fee for a third or fourth pet, or a fee for any cleaning services that may be required. Some hotels may offer discounts for bringing your pet, so be sure to ask about any specials or promotions they may have.
Make sure to ask about any pet-friendly activities in the area. Some hotels may offer special doggie playtime, or even special treats for furry friends.
Be sure to call ahead to any restaurants or attractions to find out if they allow pets before bringing your dog along. Taking the time to properly research your options will help ensure your pup has a safe and enjoyable time while on vacation.
Dog-Friendly Airbnbs
If you are looking for a more budget-friendly accommodation for your pup, Airbnb is a great option. Not only will you often find welcoming hosts, but you can also save a ton of money.
Many Airbnbs are pet-friendly, so make sure to look for the "pet-friendly" box when you're searching for the perfect place for your pup. On top of that, make sure to look for features like a fenced-in backyard and a comfortable bed that your pup can curl up in. You can also ask if there is a pet fee, so you can budget accordingly.
To make sure your pup is comfortable during your stay, make sure to bring their favorite toys, treats, and bedding.
If they'll be inside, you should also bring a dog gate to section off an area for them to play. That way, you can keep an eye on them, while they still have their own space. Most importantly, you should make sure to double-check with the Airbnb host that they're ok with your pup staying with you. That way, you can be sure of a comfortable, stress-free stay for both you and your pup.
Car Accessories
Having the right car accessories is essential for any dog-friendly road trip. Stock up on items like a pet ramp to help your pup get in and out of the car safely and easily.
A dog hammock will keep your furry friend comfortable and can protect the car's interior from scratches and dirt. A pet gate can be used to keep your pup safely in the backseat and prevent distractions. Take some time to research the area you're traveling to for activities your pup can enjoy.
Hiking trails, swimming spots, and dog parks are all great ways for your pup to get some exercise and have fun with other pups on your travels. Be sure to bring along extra treats and water for your pup, too!
Pet Ramp
If you're planning on taking your pup on a road trip, it's essential to make sure you have the right car accessories. A pet ramp is essential for larger, older, or injured dogs, and will help them get in and out of the car safely. Pet ramps are lightweight and come in a variety of sizes and styles, so you can find one that best fits your pup and your vehicle.
They can also be easily stored away when they're not in use. If you're worried about your pup jumping around in the backseat and potentially distracting you, a dog hammock is a great solution.
They attach to the back of the front seats, creating a barrier between the back and front seat and providing a comfortable place for your pup to relax.
If a hammock isn't your style, you can also look into getting a pet barrier or a dog gate, which will help keep your pup in their designated area. Having the right accessories in your car can make all the difference when it comes to traveling with your pup. Investing in a pet ramp, dog hammock, or dog gate will ensure that both you and your pup have a safe, comfortable, and enjoyable journey.
Dog Hammock
If you and your pup are planning a road trip, consider getting a dog hammock for the car. This accessory is designed to fit your car's back seat and provide a comfortable spot for your pup to relax. It also helps keep your pup secure and prevents them from jumping around while you're driving.
It's helpful in keeping the back seat clean from dirt and fur.
As an added bonus, most dog hammocks come with storage pockets for keeping doggy treats and toys handy. When picking out the right hammock for your pup, it's important to make sure you're selecting one that's compatible with your vehicle.
There are several other features that you might want to consider, depending on your pup's size and temperament. Some hammocks come with adjustable straps and attachments that'll keep them tethered and safe, and some are even water-resistant and machine-washable, which comes in handy if your pup is a messy traveler.
A dog hammock is a great addition to your pup's travel accessories. Not only will it keep them safe and secure while in the car, but it'll also provide your pup with a comfy spot to snooze during rest stops and long car rides. Be sure to add a dog hammock to your ultimate dog travel list!
Dog Gates
It is important to install a dog gate or barrier when you and your furry friend go on a road trip. Dog gates can help keep your pup safe in the car and in your accommodations, and can also provide a cozy spot for them to sleep. A good pet ramp may also be needed to help your pup get in and out of the car easily.
Pet ramps may also be necessary if you are staying at a hotel that has a few steps leading to the entrance. When it comes to choosing a dog gate, make sure to select one that is sturdy and secure.
Look for gates that are made of solid wood or metal that can be secured to the car or another structure. Make sure that the gate has a secure latch to keep the gate closed and your pup safe.
It is also important to check the height of the gate to make sure that your pup will not be able to jump over it.
In addition to a secure dog gate, you may also want to consider purchasing a dog hammock. Dog hammocks are great for providing a comfortable spot for your pup to rest while in the car.
They are also great for keeping your pup from sliding around in the back seat when you're driving. Look for hammocks that are made of breathable fabric and are easy to attach and detach. With the right items for your pup, you can ensure that your road trip is a safe and fun experience for everyone involved.
Activities for Your Pup
Make sure to include fun activities for your pup while on the road! From hiking to swimming and even dog parks, there are plenty of ways to keep your pup entertained. Hiking is a great way to get exercise and enjoy the outdoors.
Bring a tennis ball or frisbee for your pup to play fetch, and don't forget a few treats for refueling.
Swimming is another great activity for your pup. It's a great way for them to get exercise and have fun.
Bring a toy for your pup to play with, and take extra care to provide plenty of water and shade. You can also check out a local dog park to let your pup socialize and play. Make sure to bring a poo bag and a water bowl, and never leave your pup unattended.
Hiking
Hiking with your pup is an excellent way to bond while getting some fresh air. It's also a great way to give your pup plenty of exercise. When taking your pup hiking, it's important to make sure they are comfortable.
Be sure to bring plenty of water and a bowl to keep them hydrated and take frequent breaks in the shade. Redirect their attention if they start barking or chasing after wildlife. Be aware of the terrain and adjust their speed accordingly – remember, it's a marathon and not a sprint!
Swimming
Swimming is a great way to exercise and cool off during hot summer days on the road with your pup. When it comes to swimming, always make sure that you're in a pet-friendly area and that your pup is comfortable with the water.
If your pup is a bit nervous, have them take it slow, and get them a life vest for extra peace of mind. You can also practice water safety by having your pup wear a bright-colored collar or a bandanna, and bring along a first-aid kit in case of any emergencies. And don't forget to bring along a few tennis balls or other toys that your pup can fetch in the water, as this can help them build their confidence and swimming skills. Make sure to reward your pup with lots of praise and treats after a successful swim session.
Dog Parks
Dog parks are a great way to get your pup out and about while you're on the road! Taking your pup to a dog park is a great activity to allow them to socialize with other furry friends, get some exercise and have some fun.
Before visiting a dog park, make sure you read the guidelines for that particular park and that your pup is up to date on their shots. This is important for both their safety and the safety of other dogs at the park. When you arrive at the dog park, start with a slow introduction.
Allow your pup to get comfortable in their new environment before letting them off their leash.
Make sure to be on the lookout for any signs of aggression or fights. If your pup is interacting happily with other pups, then you'll know it's safe to let them play. Bring along toys, water and treats to keep your pup entertained and have a fun time!
Conclusion
Traveling with your pup can be a great way to bond, explore, and create lasting memories. To make sure you're prepared for any situation, it's best to take some essentials with you. Look for dog-friendly accommodations, such as hotels or Airbnbs.
To keep your pup safe and comfortable in your car, you'll want to bring along a pet ramp, dog hammock, and car gates.
Plan a few activities you can do with your pup that you both will enjoy. Go for a hike, take a swim, or visit a local dog park.
With the right preparation and a bit of research, you and your pup can have an amazing time on the road. It's important to remember that while traveling with your pup can be fun and exciting, it requires a lot of preparation and research. There may be regulations or fees that you need to consider before hitting the road.
Take some time to research your destination and any associated rules.
Bring along all of the necessary items that you and your pup might need. By following these steps and thinking ahead, you will be able to have a great time on the road.
Don't forget to take the time to enjoy your travels with your pup. This is a great opportunity to make memories that will last a lifetime.
Take some extra time to play, explore, and relax. Your pup is sure to appreciate it! With a bit of planning and preparation, you and your pup will have an adventure of a lifetime.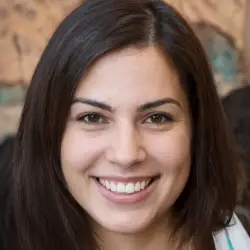 Latest posts by Megan Turner
(see all)