Traveling with a pet can be stressful, but it doesn't have to be. Choosing the right XL dog travel kennel can make all the difference in keeping your furry friend safe, secure and comfortable throughout the journey. There are a few things to consider when selecting the best kennel for your pup, such as size, construction, and safety features. Knowing the benefits of having an XL travel kennel, the different types available, and what features to look for can help you make an informed decision, so your pup can enjoy the ride.
What to Consider When Choosing a Dog Travel Kennel
When choosing an XL dog travel kennel, it's important to consider your dog's size, the duration and type of travel, and the level of comfort and security that you want to provide. Take measurements of your dog while they are in a standing position and measure the space inside the kennel to make sure it is big enough.
Before buying, check to see whether the kennel meets airline regulations and is approved for air travel. Look for reinforced sides and a sturdy build for extra safety. Make sure your dog will be comfortable and that the kennel has soft bedding, ventilation, and enough room for them to lie down and turn around.
Think about the material and type of kennel you want.
Hard-sided plastic kennels are the most durable and secure while soft-sided and mesh kennels are lightweight, with more ventilation, but less secure. Choose the type that best suits your needs. Consider the safety features you want in your kennel.
Look for features such as latch locks, handles, and straps. Check for TSA-approved locks that can be opened with a key or combination. Look for waterproof and temperature-proof kennels which will keep your pup safe and comfortable while they are traveling.
The Benefits of Using an XL Dog Travel Kennel
Traveling with your furry friend in an XL dog travel kennel is a great way to keep them safe and comfortable during your journey. An XL travel kennel offers increased comfort and space to your pet, making it easier for them to rest while traveling.
It also provides additional security, as the kennel keeps your pup secured and safe from potential danger. An XL travel kennel can help reduce stress for your dog by blocking out noises and distractions from the environment.
These types of kennels are usually much more durable than smaller ones, so your pup won't need to worry about it coming apart during your travels. An XL travel kennel can help make your life much easier as it is easier to move around and handle than a smaller kennel. So if you're looking for a comfortable and secure way to transport your pup, an XL dog travel kennel is the perfect option.
The Different Types of XL Dog Travel Kennels
When choosing an XL dog travel kennel, there are several different types to consider. Soft-sided kennels are lightweight and generally easier to store and transport, making them ideal for those with limited space. Hard-sided kennels are more durable and can provide additional security; however, they are heavier and may require more effort for transportation.
Plastic kennels are the most economical option and are typically the most popular choice. Choosing the best kennel for your dog will depend on several factors such as size, weight, and security needs.
Soft-sided kennels will work best for smaller dogs and those who don't require additional security features.
Plastic kennels are the most economical choice and are ideal for those who are looking for a basic option. Hard-sided kennels are the most secure and can provide additional protection for larger dogs or those with possible escape attempts.
No matter the kennel type, the most important feature for your pet's comfort is adequate ventilation. Make sure that there are plenty of air vents and that any fabric materials are breathable. Look for kennels with a secure locking system, water-resistant carpet or padding, and adjustable straps. With the right kennel, your furry friend will have a safe and comfortable journey.
The Best Features to Look for in an XL Dog Travel Kennel
When choosing a dog travel kennel, there are certain features you should look for to ensure your furry friend's comfort and safety. A good kennel should be made of durable material that is also lightweight enough to make transportation easy.
It should have good ventilation, so your pup can breathe easily while on the go. Make sure the door has a secure locking system and is easy to open and close.
The kennel should also be adequately insulated so that your pup stays warm during cold times and cool during hot times. The kennel should be spacious enough for your pet to move around and lie down comfortably, but not so big that there is too much extra space for your pup to get into mischief. The kennel should also have some type of bedding or padding.
This will make your pup's ride more comfortable and can also help if there are any jolts or bumps along the way.
If you plan on traveling by air, make sure the kennel meets any requirements airlines have for such items. It should also have enough space for your pup to stand up and turn around in case the flight is delayed or you have to wait in an airport. Make sure the kennel is easy to clean.
This will make it easier to keep your pup healthy and comfortable during its travels. Look for materials that can be wiped down and that can be taken apart if necessary.
It's also a good idea to line the kennel with absorbent material to help keep it odor-free. With the right kennel, you and your pup will be able to travel safely and comfortably!
Safety Considerations for Traveling With Your Dog in an XL Kennel
When traveling with your pet, safety should always be the top priority. An XL dog travel kennel is a great way to ensure that your pup is safe and secure during the journey. Make sure that the kennel is made from durable materials and has plenty of ventilation, so that your pet can breathe easily.
Make sure the kennel has enough space for your pup to stand and move around a bit.
You should also make sure the kennel is securely fastened, either with a carabiner or seatbelt. It's also a good idea to have a few of your pup's favorite toys or treats nearby, to help them stay comfortable and calm during the ride. Most importantly, make sure to check that the kennel is properly secured before starting your journey, so that you can be sure your pet is safe and sound throughout the trip. With a bit of extra effort, you can ensure that your pup has a safe and comfortable ride.
Final Thoughts
When it comes to making sure your furry friend is safe and comfortable during a trip, investing in a quality XL dog travel kennel is a must. Not only do these kennels provide secure and protective housing for your pup, but they also give you peace of mind knowing your pup is safe and sound.
When shopping for an XL travel kennel, make sure to consider the size, material, and durability. You'll need to make sure that the kennel can accommodate your pup comfortably and securely, as well as make sure it is able to withstand a bit of wear and tear. Look for kennels that feature extra safety features, such as mesh panels, vents, and secure latches.
Before taking your pup on a trip, make sure to research any airline regulations that may apply, as well as familiarize yourself with any safety precautions you may need to take. This includes ensuring that your pup is up-to-date with all their necessary vaccinations, and doing your best to keep your pup cool and comfortable during the journey. With some research and due diligence, you and your pup will be ready to hit the road in no time!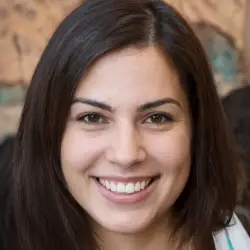 Latest posts by Megan Turner
(see all)