Training your dog is an important part of owning a pet and can help ensure that your pup is happy and well-behaved. One of the best free dog training apps is Dogo, which offers a wide range of features to help you train your pup effectively. With Dogo, you can customize your training plan, track your dog's progress, get video tutorials, and more. With all that Dogo has to offer, it's the perfect way to get your pup on the right track.
The Benefits of Dog Training
Dog training is an essential part of building a strong bond between you and your pup. It helps increase your pup's obedience and teaches him commands like walking on a leash, sitting, and staying.
Training your dog to be obedient and follow your commands will help you keep them safe and enjoy trips to the park or beach. Training also helps to prevent unwanted behaviors, such as barking and jumping. With the right approach, training your pup can be a fun experience for both of you.
One of the most important things to remember when it comes to dog training is to be consistent. Establishing a routine will help your pup learn quickly and remember the commands.
Set aside specific times each day to devote to training, and try to keep those times consistent. You should also reward your pup for following commands or performing tricks, as positive reinforcement is the best way to encourage your pup to learn and obey. Training doesn't have to be a chore – it can be a great way to bond with your pup and have fun together.
Dogo: The Best Free Dog Training App
Dogo is an amazing free app that can help you train your pup. The app offers a variety of features, allowing you to choose what best fits your needs. From basic obedience commands to potty training and crate training, Dogo has you covered.
It's easy to navigate and simple to use, so it won't take long to get the hang of it. Not only that, but Dogo also offers tips and advice to help you along the way.
You can even watch videos and read articles to expand your knowledge of dog training. All of these features make Dogo a great choice for any pet parent looking to train their pup in the most effective way possible. If you want to give your pup a head start, Dogo is definitely worth checking out.
Overview of Dogo
Dogo is a great free app that's designed specifically to help you train your dog. It includes features like "virtual trainers" and "trackers", so you can track your pup's progress and make sure you're providing the right kind of instruction. It also gives you access to a library of video tutorials, so you can learn about the basics of training in a fun and engaging way.
You can even customize the lessons to fit your pup's needs.
Whether you're a first-time trainer or an experienced one, Dogo has something to offer. Dogo is incredibly easy to use – all you have to do is download the app, create an account, and connect with your pup. From there, you'll be able to access a wide selection of training activities and tutorials, as well as tracking and feedback tools.
With these tools, you'll be able to quickly and easily identify areas of improvement, and make adjustments as necessary. And Dogo can even help you connect with local professionals, if you're ever in need of additional help.
Dogo is an excellent choice for anyone looking for a free and user-friendly dog training app. With its extensive features and easy-to-use interface, you'll be able to get your pup up and running in no time.
You can rest easy knowing that you're getting top-notch training advice and support. Don't wait – give Dogo a try and start exploring the wonderful world of dog training!
Pros and Cons of Dogo
Dogo is a great free dog training app with a lot of features. It is user-friendly and offers great value for money, making it a great choice for dog owners. It has many features, such as voice commands, obedience drills, and interactive games to help you and your pup learn and grow together.
It does have some drawbacks. It only works with select breeds and ages of dogs, so if you have an older dog or a breed not supported by the app, it won't be the right choice for you.
It does not offer personalized training plans and the amount of time and dedication it can take to use the app can be quite demanding.
Dogo is a great choice for dog owners who want to help their pup learn and grow, but who also don't want to invest in expensive training programs. It's easy to use, packed with features, and it's free. Just keep in mind the limitations of the app, and you and your pup will be good to go!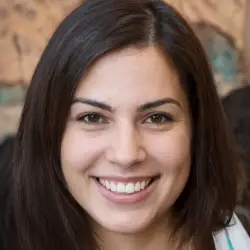 Latest posts by Megan Turner
(see all)