Properly training your dog is an important part of ensuring their health and safety, and the key to achieving successful results is finding the right platform. Whether you opt for in-person classes, online video courses, books and manuals, or apps and software, the best dog training platform should provide clear instructions, positive reinforcement, and a variety of activities to keep your dog engaged and motivated. With a little research and understanding of what features to look for, you can find the perfect dog training platform to get your pup up to speed in no time.
Types of Dog Training Platforms
When it comes to dog training, there are a variety of different platforms you can use. Depending on what your goals are, you should choose the one that works best for you and your pup. In-person classes are great if you want some one-on-one help and have a good teacher with a lot of experience.
Online video courses offer a more convenient way to learn from qualified instructors, and can be done in the comfort of your own home. Books and manuals provide a great reference, and can be taken anywhere.
Apps and software platforms can provide interactive activities for your pup to keep them engaged and motivated. Each type of platform offers something different, so it's important to research and determine which one is best for you and your pup.
In-Person Classes
In-person classes offer a great way to learn dog training skills and build a relationship with your pup. You'll be able to get quality instruction from a professional trainer and receive tips and advice in a hands-on environment. It's a great way to meet other pet owners, share stories, and learn from each other.
It's important to research the credentials of the trainer and make sure it's a good fit for you and your dog.
You should look for a program that emphasizes positive reinforcement and rewards-based training methods and discourages any forceful or aggressive approaches. When attending these classes, make sure to bring plenty of treats and toys to keep your pup engaged, and take the time to practice and reinforce the skills you've learned outside of the class. This will help ensure you get the most out of the training and your pup learns the right way to behave.
Online Video Courses
Online video courses are an excellent way to train your pup from the comfort of your own home. They offer videos of people actually demonstrating the techniques, which can make it easier to understand and remember. Unlike in-person classes, you can pause, stop and rewind the videos as needed to ensure that you get the most out of your lessons.
Many online video courses will also offer supplemental materials such as quizzes and exercises to reinforce the concepts you learn. This is also great to ensure that you are following the training steps correctly.
Books and Manuals
Books and manuals are an effective way to learn how to train your dog. With the right book or manual, you can find comprehensive step-by-step instructions to help you become a better trainer. Using a book or manual can be a great way to get started, as it gives you an opportunity to educate yourself on the essentials of dog training.
The cost of books and manuals is typically much lower than the cost of in-person classes. When choosing a book or manual, look for one that is written by an experienced dog trainer, and make sure it is specifically tailored to provide guidance on training the type of dog you have.
It's also important to find a book or manual that is easy to read and understand. Look for one that offers clear instructions and helpful illustrations, and that is regularly updated with current information and techniques. With the right book or manual, you can gain the knowledge you need to become a successful dog trainer.
Apps and Software
If you're looking for a convenient way to train your pup, you might want to consider apps and software. This type of platform lets you access training activities and materials from the comfort of your home, or even on the go with your mobile device. It's also usually the most cost-effective option, as many provide videos, instructions, and activities as part of their subscription.
It's always important to make sure the app or software you're using is high-quality. Look for clear instructions, positive reinforcement strategies, and variety of activities to keep your pup engaged and motivated. Many of the best platforms also have the option to join in-person classes, so you can get additional help if you need it.
Important Features of a Dog Training Platform
When looking for a good dog training platform, look for one that provides clear instructions and positive reinforcement. Instructions should be easy to understand, and the platform should provide helpful visual cues and demonstrations.
Rewards should be given frequently, and activities should be varied to ensure your dog is motivated and engaged. The platform should offer tips and advice on how to best practice with your pup. A great dog training platform should also be user-friendly, with an intuitive user interface that allows you to easily access the resources and tools available.
The platform should be able to adapt to the changing needs and skill levels of your pup, allowing for a dynamic learning experience. The platform should have a great support team, who are always available to answer any questions you may have. By following these guidelines, you'll be sure to find the best dog training platform for you and your pup.
Clear Instructions
Clear instructions are key to successful dog training. Make sure you are getting detailed, step-by-step directions that are easy to understand and follow.
Look for a platform that offers detailed explanations and visual demonstrations so you can see first-hand exactly what you need to do. Your dog should be able to understand the instructions and be able to follow them with minimal effort. If you can't understand the instructions, chances are your pup won't either! It's worth it to invest the time and effort into finding a platform that has clear instructions.
Positive Reinforcement
Positive reinforcement is one of the most important elements of successful dog training. It's important to make sure that you reward your pup's good behavior with treats, praise, or even just a pat on the head. If a dog knows that they will be rewarded for doing something correctly, they'll be far more likely to repeat the behavior.
It's important to make sure that you are consistent with the rewards. Once your pup has the hang of a certain behavior, you can start to reduce the treats and focus more on verbal praise and physical affection. This way, your pup knows that their hard work is appreciated, and will be more likely to continue performing the desired behavior.
Variety of Activities
When it comes to dog training platforms, it's important to look for one that offers a wide variety of activities for your pup. This can be a combination of activities such as online video courses, in-person classes, books and manuals, and apps and software. Doing so will create a more enjoyable learning experience for your pup, as well as help keep them motivated and engaged.
If you're looking for an online video course, look for one that offers a variety of activities like tutorials, quizzes, and challenges.
If an in-person class is more your style, look for one that offers plenty of hands-on activities such as obedience, agility, and trick training. With books and manuals, look for ones that have visual diagrams and clear step-by-step instructions. And when it comes to apps and software, look for ones that provide interactive lessons and games to help your pup learn faster.
Conclusion
When it comes to choosing a dog training platform, there are many factors to consider. It's important to look for a platform that offers clear instructions, positive reinforcement, and a variety of activities that keep your dog motivated and engaged. With the right platform, you can set your pup up for success.
Keep in mind that consistency is key, so make sure you stick to the same methods and activities when working with your pup. Look for a platform that can be tailored to your pup's individual needs. That way, you can customize the training plan to ensure your pup is getting the most out of the experience.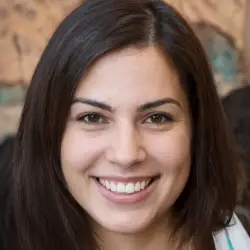 Latest posts by Megan Turner
(see all)