Taking care of your pooch's health should be a priority, so it's important to know what first aid resources are available in Australia. From emergency vet clinics to pet insurance, from free to paid online guides, there are plenty of options to help you properly care for your furry friend. Knowing what to do in case of an emergency is essential, so make sure to familiarize yourself with emergency hotlines that can help you out in a pinch.
Veterinary Care
When it comes to providing first aid to your dog, veterinary care should be your first port of call. Emergency vet clinics are available throughout Australia, usually open late into the night and on weekends.
If you don't already have pet insurance, it might be worth considering taking out a policy – not only will it give you peace of mind, but it can also provide some financial assistance with vet bills. For those who prefer to take a DIY approach to canine first aid, there are plenty of online resources available. There are lots of free guides available online, from welfare organizations like the RSPCA and government resources, as well as paid options, such as books and DVDs.
If you're ever faced with an emergency situation, never hesitate to call a dedicated hotline. These hotlines are staffed with experienced and knowledgeable personnel who can provide advice on the best course of action.
Emergency Vet Clinics
If you ever find yourself in an urgent situation with your dog, emergency vet clinics are a great resource. They are open 24/7, so no matter the time of day, you can rest assured that your pup is getting the attention it needs.
Many of these clinics also provide phone consultations, so you can ask questions and get advice on how to handle your pet's medical emergency. It is important to note that these clinics may be quite expensive, so it is wise to be prepared for the cost. Pet insurance is something to consider to help cover unexpected vet visits.
Emergency vet clinics are staffed with highly-trained professionals who specialize in pet care.
The staff is knowledgeable about all kinds of medical emergencies and can provide you with the best advice for helping your beloved companion. They will be able to quickly assess the situation, provide treatment, and get your pup back on their feet. It can be an emotional experience, but with the right help, you can be sure your pup is in good hands.
Pet Insurance
Pet insurance is the best way to prepare for any type of emergency with your pup. It's a great tool to have in your back pocket, because it can provide peace-of-mind and financial security in case your pup needs urgent medical care. With pet insurance, you don't have to worry about the hefty bill for vet visits, surgeries, and other treatments that can add up quickly.
You can even get coverage for preventative care, like vaccines and check-ups.
When it comes to choosing a pet insurance policy, make sure to do your research and shop around for the best coverage and cost. Read the fine print carefully to ensure you are getting the coverage you need, and that your pup is protected. Check to see if any breed-specific conditions or pre-existing medical conditions are not covered.
Don't forget to factor in the deductibles, co-pays and maximums when comparing pet insurance policies. All of these can really add up, so make sure you're getting the coverage you need at the right price. With the right pet insurance, you can give your pup the best care possible.
Online Guides
Online guides are a great way to learn the basics of first aid for dogs. They can provide you with information on what to do in case of emergencies, as well as tips on how to prevent accidents and illnesses. There are both free and paid online guides available in Australia, so it's important to do your research and find the one that best suits your needs.
Free resources can provide a great introduction, but paid resources can be more comprehensive and up-to-date. When using online resources, it's important to make sure the information is accurate and up-to-date.
Look for resources from reputable sources such as veterinarians or animal welfare organisations.
Make sure the resources are tailored to the specific breed of dog you have, as breed-specific information can be more accurate and appropriate. Check for any updates or changes in the resources you're using, as first aid methods can change over time. Online guides are a great starting point for learning about dog first aid, as they can provide you with a wealth of knowledge and advice. No guide is a substitute for veterinary care, so if your dog is injured or ill, make sure you take them to a vet as soon as possible.
Free Resources
If you're looking for free resources for dog first aid in Australia, there are plenty of options available. Start by searching for veterinary care in your area. Many vet clinics offer emergency services and a good place to start is the Australian Veterinary Association's website.
It provides information about emergency services and pet insurance.
Contact your local humane society or animal welfare organization for more tips and advice. Online guides are also a great source of information and there are plenty of free resources out there. You can check out the Australian Veterinary Association's website for general first aid tips.
The Pet Poison Helpline website lists potential toxic substances and provides advice on what to do if you think your pet has ingested something toxic. The PetMD website offers an interactive symptom checker which can help you determine what's wrong with your pet and the best course of action.
Paid Resources
Paying for additional pet first aid resources can be a great way to gain more knowledge and help out your pup in case of an emergency. There are plenty of paid courses, books, and seminars available that you can take advantage of. They are usually more in-depth and comprehensive than free resources, so you can get some great information about the best ways to handle common pet first aid issues.
You can get your hands on helpful tools such as pet first aid kits and emergency protocols that can be used in the event of an emergency. When choosing a paid resource, be sure to do some research and find one that is reputable and up-to-date.
You want to be sure that it is based on the latest information available, as that could make all the difference in an emergency. There are also several pet first aid apps available that can provide you with easy access to vital information and helpful tools at your fingertips, which can be a great investment.
If you're looking for more in-depth information, or want to be prepared in case of an emergency, then investing in a paid resource can be a great way to go. With the right resource and a bit of practice, you can be confident that you will be able to handle any pet first aid situation that comes your way.
Emergency Hotlines
If you ever find yourself in a situation where your dog needs immediate medical attention and you do not have access to a veterinarian, then contacting an emergency hotline is an excellent option. In Australia, there are a number of hotlines available that can provide assistance in an emergency. The RSPCA, for example, can provide advice and assistance with any animal-related matter, including first aid and emergency care for dogs.
The Pet Poison Helpline is another helpline that can provide advice and assistance in the event that your dog has ingested a poisonous substance. The Poison Information Hotline offers assistance if your dog has been poisoned or exposed to a toxic substance.
No matter what the emergency is, it is important to stay calm and contact the relevant hotline as soon as possible.
The operators of the helplines are trained professionals who can provide advice and guidance on the best course of action. In some cases, they may be able to provide assistance over the phone, and in other cases, they may be able to direct you to the nearest available veterinarian. In any case, it is important to follow their instructions carefully to ensure the safety of your pet.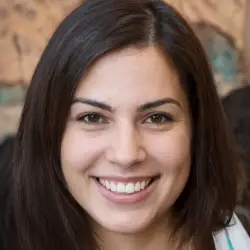 Latest posts by Megan Turner
(see all)