Are you interested in taking up dog agility? It is a great way to keep your pup entertained and active. Before you get started, there are certain supplies that you need to pick up.
Agility jump bars, an agility weave pole set, tunnel, and an agility contact equipment set are essential for you and your pup's training. With the right supplies, you and your pup will be ready to start competing in no time!
Necessary Supplies
To get started with dog agility, you'll need to stock up on some supplies. Most important are agility jump bars, an agility weave pole set, a tunnel, and an agility contact equipment set.
Jump bars come in different sizes and colors, so you can tailor make your own course. The agility weave pole set is the most challenging part; it's a series of poles that the dog has to weave through in the correct order.
A tunnel is great for developing good speed and balance, and the agility contact equipment set helps build confidence in turning and stopping. It's also a great way to develop your dog's skills. All of these supplies can be purchased online or at pet stores.
Agility Jump Bars
When it comes to agility training, jump bars are essential. Set them up at different heights according to the size of your pup – you'll need adjustable height jump bars. You can start with just three bars, but it's worth investing in more for a wider variety of jumps.
It's always a good idea to be prepared for anything! When setting up the jump bars, make sure to secure them into the ground, and periodically check for any loose pieces that could be dangerous for your pup.
Training your pup on jump bars is an important component of agility training, and the time spent practicing will ensure your pup is ready for the agility course. Make sure to practice on a secure surface, and to always be there to guide your pup while they learn. With regular practice and patience, your pup will be able to master the jump bars in no time.
Agility Weave Pole Set
An agility weave pole set is one of the essential pieces of equipment for agility training. While you may have seen agility courses on television, you need to have the right supplies to get going. The weave pole set includes six, seven, or eight poles, which are placed at a specific distance from each other.
Your dog will learn to weave in and out of these poles and develop better coordination and accuracy. You'll want to make sure the poles are spaced correctly so they aren't too close together as this will slow down your pup.
You'll need to choose poles that are the right height for your dog. The poles should be about the same height as your pup's shoulder, so they can easily weave in and out of them. Getting the right weave pole set can help your pup get the hang of agility and start competing in no time.
Tunnel
Tunnel is a must-have in agility training. Invest in a good quality tunnel that has durable material and sturdy construction. It should come with adjustable length and have enough room for your pup to go through without getting stuck.
It's also beneficial to have a tunnel that is easy to set up and take down.
You don't want to spend a lot of time constructing it every time you use it. You should look for a tunnel that is resistant to wear and tear and can handle your pup's energy.
When shopping for a tunnel, look for one that is colorful and has an interesting design. It will help to keep your pup engaged and excited. You can also look for one with a soft interior.
This will help to protect your pup's feet and skin. You should buy a tunnel of the right size for your pup.
It should be neither too small nor too large. If you buy a too-big tunnel, your pup will feel lost, while a too-small tunnel will be a waste of your money.
Last but not least, it is important to buy a tunnel that meets the safety standards.
Look for one that is certified by the International Canine Sports Council or the United Kennel Club. This will ensure that the tunnel is built with the highest standards for the safety of your pup. With the right tunnel, you can be sure that your pup will have a safe and enjoyable agility training session.
Agility Contact Equipment Set
Agility contact equipment sets are a must-have if you're considering competing in dog agility. It's important to understand the different components of agility contact equipment.
It includes a set of collapsible contact obstacles such as A-frames, dog-walks and the teeter-totter, as well as a set of contact zone markers. Contact equipment helps your dog learn to jump onto and off of obstacles while maintaining a specific zone. It also helps with accuracy and consistency during competition.
Choosing the right contact equipment is essential for achieving success in agility.
There is a wide variety of contact equipment available on the market. Be sure to do your research and pick up a set that is the right size for your dog. Look for equipment that is designed for durability so it lasts for a long time. With the right contact equipment, you and your pup will be well on your way to agility success!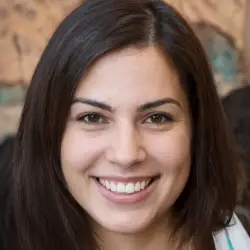 Latest posts by Megan Turner
(see all)