Traveling with your dog is a great way to spend quality time with your furry friend and explore the world. Before traveling abroad, you'll need to make sure that you have all the necessary documents and supplies for your pup. Rabies vaccination and an international health certificate are essential, as are supplies such as food, a collar, bedding, and toys. To ensure a smooth and enjoyable trip, make sure you have everything prepared and ready to go before hitting the road.
Why Travel with a Dog?
Traveling with your pup is not only fun but can improve your bond and create amazing memories. With all the planning and preparation you'll do to make sure your pup is ready to travel, you can rest assured that she's as safe as possible while abroad.
Doing your research and preparing your pup for the journey ahead of time will ensure a successful and enjoyable trip for the both of you. So before you book your flight for you and your pup, make sure you have all the necessary documents and supplies. Keep in mind that the requirements may vary by country, so it's best to research what is needed for the countries you're traveling to.
Your pup will need a valid proof of rabies vaccination and an international health certificate. On top of that, you'll need to bring your pup's food, a tag and collar, a crate, bedding, toys, a leash, and cleaning supplies. Gather all these items ahead of time to make sure your pup is ready for the journey.
Vaccinations and Health Documents
It is important to make sure your dog is up-to-date on their shots and has the proper documents when traveling abroad. Before going on a trip, your pup should be vaccinated for Rabies, as well as receive a health certificate that is not older than 10 days.
This health certificate has to be signed by a licensed veterinarian and may need to be endorsed by the USDA for certain countries. If you're flying, the airline may also require that your pup has a signed health certificate from a veterinarian. There!
Don't get overwhelmed – you can work with your vet to make sure you have all the proper documents for your pup to travel. To make sure your pup is comfortable, you'll need to get the right supplies.
Have your pup's food, tags, collar, crate, bed, blanket, toys, leash, and cleaning supplies ready. Get familiar with the rules and regulations of your destination before you go to make sure you don't need anything extra.
Whenever you're not sure, it's best to call your airline or the embassy of your destination country to be sure. The most important part is to make sure your pup has all the necessary documents and supplies so they can enjoy a safe and comfortable trip abroad with you.
Rabies Vaccination
It is essential to ensure your pup's rabies vaccination is valid and up to date before travelling abroad. The rabies vaccine is typically administered at 16 weeks of age and then again a year later. You may need to provide documentation of this vaccination at the time of travel.
Check with the airline and destination country to see what specific requirements there are for rabies certification or other necessary documents.
It's also important to keep the rabies vaccination records in an accessible place, such as a folder or envelope with other important documents. If your pup has not yet been vaccinated for rabies or the vaccine has expired, you'll need to get them vaccinated and obtain a valid rabies certificate. It is important to keep in mind that most countries will require your dog to be vaccinated at least four weeks prior to travel.
Be sure to check with your destination country to ensure they have the necessary documentation and vaccinations requirements.
Remember that rabies vaccinations are an important part of international travel and keeping your pup safe. Make sure you are well-prepared by ensuring your pup's vaccinations are valid and up to date prior to travel. That way, you can rest assured that your pup is protected and your trip will go off without a hitch.
International Health Certificate
Traveling abroad with your pup? Make sure to get an International Health Certificate (IHC) from your veterinarian. This document is required by many countries, so it is best to get it before you start planning your trip.
The IHC will list any necessary vaccinations and treatments, and it is the only way to prove that your pup is healthy and up to date with its rabies vaccinations.
It is also important to note that some countries have different rules for pet admittance, so make sure you research what is required for your destination. When getting your IHC, also ask your veterinarian to provide any other necessary paperwork, such as a certificate of health or vaccination records.
This is especially important for puppies who are too young to get all their required vaccinations yet. Be sure to get a copy of your pup's medical records and any other certifications that might be required. This will help you avoid delays or any other issues at customs.
It is important to keep your IHC up to date. If your pup needs any boosters or vaccinations while you are travelling, you will need to get a new IHC to show that your pup is still up to date. It is best to plan ahead and get the IHC well before your trip, to make sure you have all the documents you need.
Supplies
You should plan to bring with you all of the supplies that your pup will need while you are traveling abroad. The first thing to consider is food. Make sure to bring enough dog food that will last the length of your trip.
You'll also need a collar and tag with contact information in case your pup gets lost.
A crate is also important for keeping your pup safe and secure on the journey. Don't forget to bring a comfortable bed and a few blankets for your pup to sleep on. Toys are also a must to keep your pup happy and entertained.
A leash is also important for when you take your pup out and about. You'll need some cleaning supplies, such as poop bags, towel, and wipes, to keep your pup and your spaces clean. With the right supplies, your pup's international journey will be a success!
Food
When traveling with your dog, make sure to bring enough food for the duration of your trip. Consider bringing your pup's favorite treats to make the journey more enjoyable and familiar to them. You may also want to bring a few extra days' worth of food, just in case your trip takes longer than expected.
Doing this will also help to limit the stress your pup may feel from the change in their diet.
Keep in mind that if you're traveling across international borders, there may be restrictions on the type of food you can bring. Be sure to check the regulations of the local country before the trip. If your pup has a sensitive stomach, it may be a good idea to bring a few doses of their usual food, as well as your pup's regular medications.
This will help minimize the risk of any digestive issues, as a change in diet can cause stomach upset. If you're uncertain about what food to bring, consult your veterinarian before the trip. They may be able to provide you with a specific recommendation.
Dog Tag and Collar
It is important that your dog wears a collar with a tag on it whenever you are travelling abroad. The tag should include your contact information and address, in case your pup goes missing. It should also have the name of your veterinarian, in case they need to get in contact with them regarding your dog's health.
You may also want to include your cell phone number, in case emergency contact is necessary. Make sure that the tag is securely fastened to the collar and that it is readable.
You can also add a leash for extra security.
When you're picking out a collar and tag for your pup, make sure that the collar fits comfortably. It should not be too tight, as this may lead to discomfort. It should also be made of a durable material so that it can withstand your dog's active lifestyle.
You should also choose a tag that is easy to read, in case someone finds your pup and needs to contact you.
If your pup is an escape artist, you may want to consider getting a GPS collar that can track your dog wherever they go. This way, you can keep an eye on your pup and make sure they are safe while travelling. Be sure to do your research and choose a collar and tag that are right for your pup. With the right supplies and documents, you can ensure that your pup has a safe and stress-free trip abroad.
Crate
When traveling with your dog it is important to have a secure and comfortable crate for them, especially when going abroad. A good crate should be large enough to allow your pup to stand, turn around and lay down comfortably but not too much bigger than what is needed.
It should also be made of durable material to withstand wear and tear during the trip. If possible, get a crate with a handle for easy transport. Make sure the door locks securely, so your pup doesn't escape, and that there is enough ventilation.
Be sure to include a cozy bed and blankets or other items your pup loves in the crate, as this can help reduce their stress during the journey. When picking a crate, consider the airline regulations or other travel restrictions.
Some airlines have size and weight restrictions for pets, so make sure you check the regulations of your specific airline before booking the ticket. It's important to also research any other travel restrictions in the country you're visiting, as there may be quarantine periods or other requirements you need to fulfill.
Make sure the crate has your pup's name, your contact details and your destination address clearly visible on it. This will make it easier for airline personnel to identify and handle your pup's crate safely. By preparing and researching the requirements, you can ensure a safe and comfortable journey for your pup.
Bed and Blankets
When traveling abroad with your pup, don't forget a bed and a few blankets for them! Your pup may be spending a lot of time in the crate, so it's important to make sure their bed is comfortable and warm.
When selecting a bed for your pup, make sure you choose one that is made of sturdy, machine-washable material so that it can withstand the rigors of international travel. Opt for a bed with a removable cover so that you can easily wash it in case of any accidents. When it comes to blankets, choose lightweight materials that are easy to wash, such as fleece or cotton. It's also a good idea to bring a few extra blankets in case of extreme weather conditions.
Toys
Toys are a great way to keep your pup occupied and entertained while you're traveling. You should bring a few favorite toys of your pet's that will make them feel comfortable and safe.
Choose toys that will be easy to pack, such as stuffed animals and soft toys that can fit in your suitcase. Or you can buy collapsible toys that are designed for travel such as collapsible balls and rope toys. Remember to keep the noise to a minimum and have enough toys to last the entire trip.
You should also bring a few treats. Having treats can help distract your pup while traveling and can be used to reward them for staying calm and quiet.
Make sure to bring enough of your pup's favorite treats so they can be rewarded throughout the trip. If they are used to a certain type of treat, bring those.
If not, bring a selection of different treats, such as soft chews, jerky, and freeze-dried treats.
Don't forget about the extras! Bring a few disposable bags for cleaning your pup's waste during your travels. You'll also want to bring a few baby wipes and a towel for wiping down your pup if they get dirty. Having these supplies can help make your trip as stress-free as possible.
Leash
A leash is a must-have for any dog who's travelling abroad. Not only will the leash help you keep your pup safe, it's also required at many airports and tourist attractions. If you're travelling to a foreign country, make sure your dog's leash is long enough to meet the requirements of that country.
Make sure your leash is comfortable, but sturdy enough to contain your pup in case of an emergency.
You'll want to pick up a leash that's easy to store, easy to clean, and preferably lightweight. For comfort, look for leashes made of soft, flexible materials. Nylon and cotton are two of the most popular materials.
Leather and suede can be good choices too, and some leashes even come with built-in padding for extra comfort. Think about the width of the leash.
A wider leash can provide more support for larger breeds, while a thinner leash can help give smaller breeds more freedom.
Consider the clasp you'll be using on your leash. The type of clasp will depend on the size of your dog and how active they are. Smaller dogs may do better with spring-loaded clasps, while larger, active dogs may need a more secure clasp. If you're having trouble deciding, it's best to talk to your vet or a pet supply store for advice.
Cleaning Supplies
Cleaning supplies should not be overlooked when traveling with your dog. You will want to invest in a few items like wipes and disposable bags that can help you clean up any messes or accidents that occur during the journey.
Make sure to buy travel-friendly containers so you can store them in your luggage. You should bring along a bottle or two of dog-safe shampoo and conditioner to keep your pup's coat clean during the trip. If your dog has a particular cleaning routine, it's best to bring along their regular products to make sure you don't upset their skin or disrupt the routine. This will help to ensure your pet's health and wellbeing while you are away.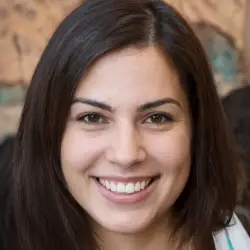 Latest posts by Megan Turner
(see all)