Are you looking for someone to help you train your pup? Dog trainers are professionals who can help you learn the skills needed to properly care and train your dog. They can teach you how to communicate effectively with your dog, how to handle challenging behaviors, and how to create a safe and happy home environment for your pup.
Dog trainers go by a variety of titles, including Dog Behavior Consultant, Certified Professional Dog Trainer, Certified Dog Trainer, and Certified Canine Behavior Consultant. In this article, we will provide an overview of these titles and discuss the qualifications and certifications needed to become a dog trainer.
Task and Responsibilities of a Dog Trainer
Being a dog trainer is a big responsibility, as you'll be helping owners teach their dogs the proper behaviors they should have. Dog trainers will typically teach dogs basic commands such as sit, stay, and come, as well as helping with more complex behaviors like walking on a leash, housebreaking, and problem-solving. They may also help families select the right breed of dog for their lifestyle, work with service animals, or train dogs for shows.
They must have excellent communication skills, be patient, and have a lot of knowledge about canine behavior. It's also important for them to be able to identify any potential health or safety issues with both the dog and the owner.
Dog trainers must also stay up-to-date on the latest advancements in canine behavior and training techniques. They must be familiar with a variety of different breeds and be able to identify any potential red flags when working with a new dog.
Trainers must also be able to work with owners to develop and maintain a training plan for their canine.
They should also understand the needs of their clients and be able to adjust their plan as needed. The job of a dog trainer is to help owners create a rewarding, meaningful relationship with their furry friend. They must be able to accurately evaluate the dog's behavior, anticipate any issues that might arise, and work to eliminate problem behaviors. It's important for trainers to provide positive reinforcement, teach commands in a way that the dog can understand, and help the owner and their dog to have a successful and enjoyable relationship.
Education and Experience Requirements
Finding a good dog trainer requires both education and experience. Before you hire a trainer, research their qualifications and certifications to get an understanding of their background and experience.
It's also important to consider their expertise and specialties. An experienced dog trainer will be able to assess your dog's needs and determine the best course of action for effective training.
When looking for dog trainers, it's important to ask about their credentials and certifications. Many dog trainers are certified by organizations such as the International Association of Canine Professionals or the Association of Professional Dog Trainers. These certifications require a combination of education, experience, and an exam.
Some trainers may have additional credentials and certifications, such as certifications in pet first aid and CPR. When selecting a canine trainer, it's important to ask about their approach to training.
Different trainers specialize in different methods, so it's important to make sure their approach is compatible with your goals. Ask about their experience, methods, and tools they use to ensure a successful outcome. Ask for references from past clients to ensure they are reputable and reliable.
Certifications
Dog trainers go through rigorous training and certification processes to ensure they can provide their clients with the best services. Earning certifications from respected organizations helps dog trainers stay up to date on the latest dog training techniques and practices.
To become certified, many organizations require trainers to have a certain amount of experience, complete courses and exams, and submit references. Many organizations require trainers to adhere to a strict code of conduct. To make sure you are hiring a reputable, qualified dog trainer, make sure you ask for their certifications.
This will help ensure that you are getting the best service possible for your pup.
When looking for a certified dog trainer, it is important to make sure they have the right credentials and experience. It is also important to ask for references and examples of their work. This will give you a good idea of the type of service they can provide and help you make an informed decision when choosing a trainer. Researching the certifications, credentials, and references of a potential dog trainer will ensure you are getting the best services possible for your pup.
How to Find a Dog Trainer
Finding a great dog trainer doesn't have to be a difficult task. Start by asking friends, family members, or your veterinarian for recommendations. An experienced trainer should be able to provide references from clients who have had successful experiences.
Once you have a list of potential trainers, research each one online. Check to see if they are members of an organization like the Association of Professional Dog Trainers, or if they have any certifications.
It may also be helpful to read reviews and look at the trainer's website to get an idea of their philosophy and approach to training.
When you have narrowed your list down to a few choices, it's time to have an in-person interview. This is a great opportunity to ask the trainer questions about their experience, certifications, and approach to training. Make sure they are willing to work with you on your goals and tolerance with regards to training methods. If possible, observe the trainer working with a dog and ask any remaining questions you may have before making your final decision.
Conclusion
When it comes to finding a dog trainer, it's important to do your research and make sure you're choosing the right person for the job. Ask around for references, read reviews, and look for credentials such as certifications. Make sure the trainer has the experience, knowledge, and credentials that you need for your dog.
When it comes to dog training, there are many titles out there, from Dog Behavior Consultant to Certified Professional Dog Trainer. While credentials and experience are important, some trainers may not have the same level of expertise.
Make sure you feel comfortable and confident with the trainer, and that their approach to training is in line with your goals.
At the end of the day, finding a dog trainer is an important decision. You want to make sure you're putting your dog in good hands, and that the trainer is someone who has the knowledge and experience to help your pup succeed. Take the time to find the right person, and you and your pup will be happy with the results.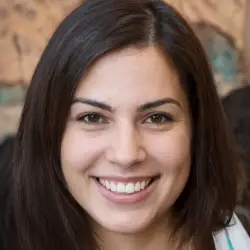 Latest posts by Megan Turner
(see all)