Topic Introduction
Traveling with your dog is a rewarding and fun experience for the whole family. It's important to be aware of the regulations of the places that you are visiting, as well as to ensure your pet's comfort and safety. You'll want to make sure you have all the necessary documents and supplies, so that your furry friend can have a smooth and enjoyable journey. With some careful planning and research, you can ensure a seamless vacation for you and your pup.
Overview of Travel Rules
Before you and your pup embark on a trip, it's important to do some research into the regulations for traveling with pets. Every country, state, and even some cities have specific rules and regulations for traveling with a four-legged family member.
You don't want to be caught off guard when you arrive, so make sure you understand the requirements and plan accordingly. It's also important to look into the rules for any modes of transportation you'll be using, such as planes or trains.
Some may require a health certificate from your vet or specific safety equipment like a pet carrier or restraint. If you're traveling internationally, you may even need to get an International Health Certificate to ensure your pet can enter the country. Check for any quarantine requirements and know the rules around bringing food and other supplies for your pet. All this information should be available online, so take the time to do your research.
Regulations By Location
When planning a trip with your pup, it's important to research the rules and regulations of the locations you'll be visiting. Regulations may vary from place to place, so it's important to stay informed on the specific restrictions in each area. In the US, certain states have different regulations, so make sure to check the rules of each state you'll be traveling to.
If you're planning on traveling outside of the US, research the country's regulations as well as any other requirements that may be required.
Before your trip, it's important to make sure your pup is in good health and up-to-date on their vaccinations. Make sure to get a health certificate from your veterinarian as some locations require it.
It's important to groom your pup before traveling, making sure to keep their coat clean and free of any debris or mats. You'll also want to make sure to bring all the necessary items for your pup, such as food, treats, water, dishes, toys, and a bed or crate.
It's important to research pet-friendly accommodations in advance. Look for hotels and vacation rental properties that allow pets. Many campgrounds also allow dogs, however, they may have specific rules on size and breeds so make sure to check before booking. Taking the time to research rules and accommodations will help ensure that you and your pup have a safe and enjoyable trip.
Rules for Traveling in the US
When you're traveling in the US with your pup, be sure to know the regulations of that state. Rules vary from location to location, so it's important to do your research ahead of time. Certain states may require a pet license from your home state, so be sure to check the regulations in each state you plan to visit.
You'll need to make sure that the accommodations you plan on staying in are pet-friendly, as some hotels and other accommodations may not allow pets.
It's also important to make sure your pup is up to date on their vaccinations and flea/tick treatments. In some areas, you may need to provide proof of vaccinations or an up-to-date health certificate from a licensed veterinarian.
For international travel, you may need to provide proof of rabies inoculation, so make sure you check with the specific location you're visiting. Make sure you have everything your pup may need!
This can include food, treats, bedding, leash, and collar. You may want to bring along a toy or two to keep your pup entertained during the trip. By doing your research and being prepared, you and your pup can have an enjoyable and safe trip!
Rules for Traveling Abroad
When traveling abroad with your dog, it is important to do your research beforehand. You will need to look into the veterinarian requirements for the country, vaccinations needed, and any other documents that must be presented at customs.
Make sure to know what types of food, treats, and bedding are allowed in the country. You may also want to look into the local laws regarding taking your pet in public areas such as restaurants or parks. It is also important to make sure your pet is as comfortable as possible during the trip.
Make sure to bring the right supplies like a kennel, leash, bedding, food and water bowls, toys, and treats.
You should also make sure to groom your pet before traveling and ensure they are up to date with their vaccinations. You will want to research pet-friendly accommodations for your trip. Hotels and vacation rentals are a good option if you choose to stay in a city.
For more outdoor-friendly trips, look into campgrounds that allow pets. Some may require certain documentation such as vaccinations or proof of health. Make sure you are aware of any additional fees for bringing Fido along.
Preparing Your Dog for Travel
Preparing your dog for travel is an important step in ensuring a safe and comfortable journey. Before you and your pup hit the road, be sure to get your pup up to date on their vet visits and vaccinations.
Make sure to take your dog to the groomers and stock up on necessary supplies like food, water, and treats. And don't forget the leash and a comfortable crate or kennel!
Having a pet-friendly accommodation planned out ahead of time is essential when traveling with your pup. If you're staying in a hotel or vacation rental, make sure to call ahead and confirm pet policies and fees. And if you're camping, be sure to look for campgrounds that allow pets and familiarize yourself with their regulations.
Little things like familiar toys and scents from home can help your pup feel more comfortable when traveling. Consider bringing along a blanket or a shirt of yours so they have a familiar smell to help them relax. With a little bit of extra preparation and research, traveling with your pup can be a stress-free and enjoyable experience.
Veterinary Requirements
Before traveling with your dog, confirm that their vaccinations are up-to-date and check whether any additional health certificates are needed for the destination you are visiting. Make sure to bring along all relevant paperwork so you have it on hand should you be asked to present it. Have your vet provide a record of your dog's medical history and medications, in case a health problem arises while you are away.
Consider having your pet microchipped.
This will help ensure that, should your pet become lost, you can be quickly reunited. Be sure to pack grooming supplies such as a brush, shampoo, towels, and a flea comb, as well as waste bags for picking up after your dog. Ensure you have enough food and water for your pet. If your dog gets stressed when travelling, asking your vet for a mild sedative may provide some relief.
Grooming and Hygiene
Grooming your pet for travel is essential for comfort and safety. Make sure to brush and trim their hair, clip nails and clean their ears before you go.
It's also important to check the fur for ticks or parasites. If your dog has never been groomed before, it's best to get it done at least a few days before your trip so your pet has time to get used to the process.
It's also important to keep your pet clean while traveling. Carry extra towels and wipes, and always bring a few bottles of water and a bowl. If you're staying in pet-friendly accommodations, you should also bring along extra bedding, like a few blankets and a pillow.
And don't forget to bring your pup's favorite treats, toys, and chewies for distraction and comfort. Make sure your pet is up to date on all its vaccinations and is wearing an ID tag. You should also bring along a copy of your pet's medical records and contact information for your vet, just in case of an emergency.
Supplies to Bring
Making sure your pup has all the necessary supplies for a safe and successful journey is essential. Bring along all the required documents such as health certificates, vaccination records, and other travel forms. Pack a few days worth of your pup's food, treats, and toys, and don't forget items like leash, collar, poop bags, and a muzzle, just in case.
Make sure to bring the necessary medications, too. It's also a good idea to create a first aid kit for your pet, including items like a thermometer, gauze, hydrogen peroxide, and an Elizabethan collar, in case of any unexpected accidents.
Bring some type of bedding or cardboard box as a makeshift crate, as this will give them a familiar space to feel secure. By taking the time to pack all of these things before your trip, you and your pup will have a much smoother traveling experience.
Researching Pet-Friendly Accommodations
When traveling with your dog, researching pet-friendly accommodations is essential. Hotels and vacation rentals offer more options for pet-friendly places to stay.
Before booking a room, make sure you call ahead and confirm with the hotel or rental company that they are pet-friendly and that they don't have any breed or weight restrictions. Campgrounds are also great for dog-friendly vacations, and many of them will even waive the pet fee if your pooch is leashed and well-behaved.
Before arriving at the campground, be sure to read the rules and regulations to make sure your pet is allowed. Check online reviews to make sure you're selecting a pet-friendly camping spot with plenty of paw-friendly amenities.
For an even better pet-friendly vacation, look into pet-sitting services. Many pet-sitters specialize in dog-sitting, and they will take your pup on walks, play with them, and even give them a bath if needed. Not only is it convenient, but it can also save you money on boarding fees.
Consider taking your pup to a pet-friendly beach or park. Some beaches even have their own leash laws, so check online before heading out. When it comes to traveling with your pup, research and preparation are key!
Hotels and Vacation Rentals
When booking a hotel or vacation rental, make sure to call ahead to confirm that your pup will be welcome. It is also important to be aware of any size or breed restrictions that may be in place.
Ask about any additional fees for bringing your pet and if there are any designated pet areas on the property. Make sure to mention if your pup is house trained so that the staff can be aware and properly prepare for your arrival. When you arrive, it is always a good idea to take your pup for a walk immediately so that they can get used to their new surroundings.
This is also a perfect time to ask the front desk or concierge about any pet-friendly amenities the hotel or rental may offer. Most places will be able to provide you with a list of pet-friendly parks, trails, and even local eateries. Be sure to keep your pup on a leash and clean up any mess they may make while out and about.
Campgrounds
Camping with your dog can be a great adventure! Before you go, it's important to make sure that the campsite you have your eye on is dog-friendly. Some places may have restrictions on the size of the dog, or may only allow dogs to stay in certain designated areas.
Some campgrounds even require that you must keep your dog on a leash at all times.
Make sure to ask the campground ahead of time to confirm their requirements for dogs. In addition to making sure the campground is dog-friendly, there are certain supplies you'll need to make sure your pup is comfortable and safe.
Dog beds, food, water, poop bags, and a first aid kit are essential items to bring on your camping trip. You'll also need dog-specific clothing, depending on the weather and terrain – for example, if you'll be camping in an area with a lot of foliage and thorns, you may want to bring some protective shoes for your dog. Last but not least, don't forget to do your research about any wild animals that might be in the area.
Make sure that your pup is up to date on their vaccinations and flea/tick preventative so that they don't run into any unwanted visitors. With some careful planning, a camping adventure with your pup can be a great way to bond!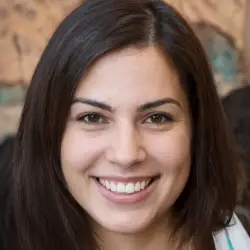 Latest posts by Megan Turner
(see all)