Mental Stimulation
Walking your dog is a great way to give them mental stimulation. Not only does it provide them with physical exercise, but it also gives them the opportunity to discover new sights, sounds and smells. When planning your walks, make sure to vary the route and provide your pup with a variety of stimulation.
Take them to different parks, beaches, and even mountain trails. Make sure to always keep your pup safe and secure by following the necessary safety protocols. With a little creativity and planning, your pup will be sure to love every walk.
Choosing the Right Dog Walking Routes
When it comes to choosing the right dog walking routes, safety should always be your number one priority. Make sure that you are aware of any areas that could pose a danger to your pet, such as traffic, other animals, wildlife, or hazardous terrain.
You should also opt for routes that provide a variety of environments and stimuli for your dog. Parks are a great place to start, and the beach is great for running and playing, but don't forget about mountain trails and forests too. Not only will your pup get a good workout, but the mental stimulation of new sights and smells can help to keep them engaged and entertained. If you're in an area with other dog walkers, don't be afraid to take advantage of the opportunity for your pet to socialize.
Safety Considerations
When it comes to dog walking routes, safety must come first. Make sure that you know the area the route will take you. Avoid poorly lit or secluded areas, and be sure to research any potential dangers that may be present.
Also check if there are any leash laws in the area, and be sure to abide by them.
Bring along anything that might be necessary for your dog, such as treats, water, and a first-aid kit. Be aware of your surroundings, and keep an eye out for any other animals or people. Ensure that your dog is up-to-date on all necessary vaccinations, and has a collar with an ID tag, so that you can be contacted in case of an emergency.
It is important to trust your instincts. If the route feels unsafe for you or your pup, look for an alternative.
Variety of Landscape and Locations
When selecting a route for your dog, it's important to choose an area with a variety of landscapes and locations. This will ensure that your pup never gets bored and will provide plenty of enjoyment for their walks.
Not only will they get to explore and interact with new sights and smells, they'll also get plenty of physical and mental stimulation. For safety reasons, make sure you avoid areas with busy roads and highways, as well as any areas that are unsafe.
When it comes to variety, you can choose parks, beaches, or mountain trails, all of which offer plenty of opportunities for your pup to explore and have a good time. Parks are great for allowing your pup to socialize with other dogs, while beaches and trails are perfect for longer walks with plenty of exciting new sights. No matter which route you choose, make sure it is safe and enjoyable for your pup. Be sure to take advantage of the variety of landscapes and locations available to make your pup's walks an enjoyable and stimulating experience.
Common Dog Walking Routes
When choosing the right dog walking routes for your pet, parks, beaches, and mountain trails can be ideal. Parks provide a nice, open space for your pup to stretch their legs and get in some exercise, while beaches provide sand, water and plenty of fun activities. Mountain trails are great for more adventurous owners and can provide a great opportunity for mental stimulation.
No matter what type of route you choose, safety should always be a priority.
Always look out for potential hazards such as busy roads and unfriendly dogs. Make sure there is plenty of shade and water for your pup and avoid areas with loud noises or lots of people.
It is also important to take your pup to different places to ensure they are getting the most out of their walks. This can help to prevent boredom and keep them mentally engaged. Remember to bring waste bags so you can clean up after your pup and always be aware of your surroundings.
Mountain Trails
Mountain trails are a great choice for dog walking routes, as they offer a great variety of terrain and scenery. Not only do they provide a great amount of exercise for the both of you, the mental stimulation and sense of adventure can be great for both of you.
The trails are often quite safe, as they are often set up in a way that keeps your pet close and away from any potential hazards. The beautiful scenery and wildlife you encounter along the trails can be a great way to help your pet relax and enjoy a peaceful walk. It's a great way to bond with your pup and explore nature together.
Conclusion
When it comes to choosing dog walking routes, it's important to consider your pup's safety, exercise needs, and mental stimulation. While most parks and trails provide a great opportunity for your pup to explore and get some exercise, the best dog walking routes are those that have a variety of scenery, so your pooch can enjoy something new every day. Consider mixing up your pup's usual routine by visiting a beach, taking a new trail, or exploring a nearby park or forest.
No matter the route, be sure to keep your pup on a leash and keep an eye out for any potential hazards. If you're looking for new dog walking routes, a great way to find them is by talking to other dog owners in your area.
They may have some great suggestions for spots to explore and trails to take.
You can check online for local trails and parks, or even look for new areas to explore using Google Maps. Don't forget to take into account your pup's energy level and the time of day. Going for a longer walk in the morning may be a great idea, while a quick around-the-block jaunt might be more suitable for the evening.
Finding the best dog walking routes for your pup is easy with the right approach. With a little research, you can find a variety of routes that provide entertainment and exercise for both you and your pup. Just remember to keep safety in mind, and your pup will be sure to have a great time.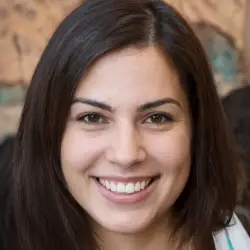 Latest posts by Megan Turner
(see all)