Traveling with your dog can be a rewarding and enjoyable experience for both you and your pet. With the right tips and advice, you can ensure that your pup stays safe, secure, and comfortable during their travels. By following a few simple steps, you can ensure that your canine companion's journey is a pleasant one. From securing car seats and kennels to providing them with a few creature comforts, the best dog travel tips can help make your pet's next trip a success.
Benefits Of Dog Travel
Traveling with your pup can be a great bonding experience that you and your four-legged friend will always remember! Not only can it add a level of adventure and fun to a trip, but it can also be a great way to help your pup learn and grow.
From increased socialization and exposure to new experiences, to improved mental and physical health, there are many benefits to bringing your pup along on your next getaway. When traveling with your pup, it's important to prep and plan ahead to ensure your pup's safety and comfort. Make sure to bring your pup's favorite toys and treats, and bring along their regular food to maintain a consistent diet.
If your pup will be flying, research the airline's policies ahead of time and make sure that their crate is the right size. Make sure to pack any medications and vet records, and check out the hotel's pet policies before you arrive. With the right preparation, you and your pup can have a safe and memorable trip!
Dog Travel Tips
Travel with your four-legged friend can be an exciting and rewarding experience, but it's important to consider the safety, security, and comfort of both yourself and your pup while on the go. Make sure you plan ahead and equip yourself with these top tips to ensure a safe and enjoyable journey.
When it comes to safety, do your research and be aware of the potential hazards. Make sure your pup is up to date on all vaccinations and medications, and familiarize yourself with the local laws and regulations.
Never leave your pup alone in a car, and if you're driving, always secure them in a pet seatbelt. Security and comfort are just as important! Crate training is key for car journeys and hotel stays, as it will help your pup to feel safe and relaxed.
When choosing a hotel, look for pet-friendly options, and spend time getting familiar with the surrounding area. Pack necessary items such as food, water, treats, toys, and a leash for walks. Above all, keep your pup's routine as consistent as possible to help them to adjust to their new environment.
Safety
Safety is one of the most important aspects of dog travel. It is essential to ensure your pup is comfortable and secure when traveling. Before the trip, ensure your dog is up-to-date on their vaccinations and has an ID tag on their collar.
Research your destination to make sure it is pet-friendly and that your pup is allowed in any public areas.
And if you're flying, make sure you have all the necessary paperwork like health certificates and vaccination records. On the day of travel, keep your dog's kennel or carrier secure and well-ventilated. And when you reach your destination, make sure you have a secure and safe place for your furry friend to stay. Taking these steps will help ensure your pup has a safe and enjoyable trip.
Security
Security is an important factor to consider when traveling with your pup. Make sure your dog is wearing an ID tag with updated contact information.
If your dog isn't microchipped, it's a good idea to get them chipped. That way, if your pup gets lost, you have a better chance of getting them back quickly.
If you're staying in a hotel, double-check the pet policies and restrictions just to be sure your pup is allowed. To be extra cautious, bring proof of vaccinations and a recent photo of your pup in case it's needed. Last but not least, always keep your pup leashed in unfamiliar places and never leave them unattended. When it comes to your pup's security, it's always better to be safe than sorry.
Comfort
When travelling with your pup, comfort should be your top priority. Make sure your dog is comfortable by bringing their favorite things. Packing your dog's favorite blanket, toy and treats will help them adjust to their new surroundings and feel more relaxed.
Ensuring your pooch has plenty of water to stay hydrated is also important, as is taking regular breaks so they can stretch and get some exercise. Creating a familiar routine by taking your pup on walks at the same time and same place each day can help them adjust to their new environment.
Always make sure your pup has an up-to-date ID tag just in case they get lost. This is an easy way to ensure your pup's safe return if the worst should happen.
Take the time to plan ahead and remember, travel can be stressful for your pup so always monitor their behaviour and be aware of any signs of distress. In the end, a little extra preparation goes a long way to ensure your pup's comfort on the road.
Conclusion
Traveling with your dog can be a great way to bond with your furry friend and explore the world together. Before you embark on a journey with your pup, however, it's important to plan ahead to make sure they have a safe and comfortable experience.
Safety should be your top priority when traveling with your dog. Make sure your pup's vaccinations and tags are up to date and that they are securely leashed and under your control at all times. It's a good idea to plan for security when traveling with your dog, such as packing an emergency kit and researching pet-friendly lodging.
Comfort is also key for successful dog travel. Bring supplies like food, water, treats, toys, and blankets so that your pup will be comfortable during the journey. With a little bit of planning, you and your pup can have a safe and enjoyable travel experience.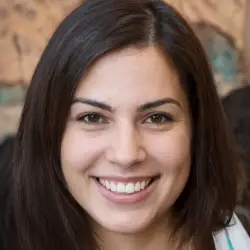 Latest posts by Megan Turner
(see all)