Are you looking for the best dog training resources? YouTube and Reddit are great places to start.
They offer a wealth of helpful tips and tricks to get your pup behaving the way you want them to. From popular YouTube channels to subreddits, you can find plenty of reliable advice on how to train your furry friend. With a little bit of digging, you'll be able to find the perfect advice to get the job done.
What are the Benefits of YouTube and Reddit for Dog Training?
YouTube and Reddit are both excellent tools for dog training. YouTube is especially useful if you're looking for visual coaching from experienced professionals. With a wide selection of video tutorials, you can learn from the experts and practice different techniques.
With Reddit, you can find helpful advice from fellow pet owners who have gone through the same challenges.
You can ask questions and get helpful advice from experienced trainers and pet owners. Using YouTube and Reddit for dog training can also be cost-effective. There are many free tutorials and resources available on both platforms, so you can get started without spending any money.
You can also search for specific topics to find the exact training advice you need. Using YouTube and Reddit for dog training can be a great way to get feedback and support from the community.
By connecting with other pet owners, you can get tips on how to handle certain issues and ask questions about techniques you may not understand. You can also share your progress with others and get encouragement from pet owners who are going through the same struggles.
YouTube Resources
YouTube is one of the best places to find helpful advice and tips on dog training. There are many popular YouTube channels such as The Dog Training Experience, Zak George's Dog Training Revolution, and Eileenanddogs which are full of useful and informative videos.
Many of these channels provide detailed lessons on teaching your pup basic commands, proper socialization and more. To find quality content, you can use the YouTube search bar to narrow down results to dog training channels or videos. You can also use the filters for length, relevance, and date to help you find videos that best suit your needs.
Aside from YouTube channels, there are also many informative Reddit communities dedicated to dog training.
Subreddits such as /r/dogtraining and /r/dogbehaviour are great places to start looking for advice from experienced dog owners. You can also use the search bar to find specific topics related to dog training and to find threads containing helpful advice. To find quality content, check for recent activity and upvotes as these will indicate whether the advice is accurate and up to date.
Popular YouTube Channels
When it comes to dog training, YouTube is a great place to start. There are plenty of popular channels that specialize in dog training, such as Zak George's Dog Training Revolution, which has over a million subscribers. It features videos on topics such as obedience training, problem-solving, and even dog sports.
If you're looking for something more specialized, you can find channels like Bark Busters, which provides training tips for aggresive dogs, or The Dog Training Lady, which focuses on puppy training.
There's something for everyone. If you're looking for more general advice, you can search YouTube for topics like "dog training" or "obedience training" to find a range of videos from dog trainers and enthusiasts. When searching, make sure to check out the comments to get opinions from other dog owners and trainers.
You can also look at the number of views and likes to get an idea of how popular and helpful the video is.
When looking for quality content, it's important to make sure that the video is from a reliable source. Check out the channel's credentials and read any descriptions or reviews of their products and services. You can also look at the channel's other videos to get an idea of their approach and methods. With a little bit of research, you can find the best resources for your dog training needs.
How to Find Quality Content
When looking for quality dog training content on YouTube or Reddit, it's important to pay attention to the source of the content. For YouTube, look for channels with a lot of followers, recent content, and a good ratio of likes to dislikes. For Reddit, look for subreddits that are heavily moderated, have a lot of active members, and have a wide variety of content.
Look for user reviews or comments that can provide an unbiased opinion on the content you're viewing. When viewing the content, read or watch it with an open mind and evaluate it based on its value rather than its source.
Consider how complex the information is and how it pertains to your pet's needs. Make sure to cross-reference information from multiple sources and focus on content that is backed up by research and/or experience. Don't be afraid to ask questions and seek advice from professionals.
Reddit Resources
Reddit is an excellent resource for finding quality dog training advice. It is filled with helpful threads and subreddits, giving dog owners access to an immense variety of information and advice.
Reddit is filled with people passionate about the topic, so you can be sure to find knowledgeable opinions from those who have experience training their own dogs. When looking for advice on Reddit, it's important to be mindful of the source and to take the time to check out each subreddit before posting or commenting. Popular subreddits to look out for include /r/DogTraining and /r/AskVet.
When searching for dog training advice on Reddit, it's important to be specific with your search.
Look out for subreddits that are specific to the breed and age of your dog, since different breeds and ages require different types of training. Remember to take advice with a grain of salt, as each situation is unique and what works for one owner may not work for another. Be sure to take advantage of the community, and don't hesitate to post questions and ask for feedback.
Subreddits
Subreddits are one of the most helpful resources when it comes to dog training. Subreddits give users access to a wide range of people and topics, allowing them to ask questions and get advice from people with similar interests.
There are a number of subreddits dedicated to dog training, including r/dogtraining and r/dogtrainer. Each subreddit has its own rules and guidelines, so it's important to read up on them before getting started.
It's also helpful to look at the community's FAQs and answer threads to get an understanding of the type of information being shared. Subreddits often have moderators that can help users find the answers to their questions. Another great thing about subreddits is that they are open to everyone, regardless of their level of knowledge or experience.
This means that even if you are just starting out on your dog training journey, you can find helpful advice and encouragement from other members.
Subreddits often provide an area where users can post their success stories and share any tips they have learned along the way. This can be incredibly valuable for those just beginning their journey, as it can provide inspiration and motivation to stay on track. Subreddits can also be a great way to connect with other dog trainers and owners, which can be incredibly beneficial when it comes to learning more about dog training.
By connecting with others, you can gain insight into different approaches, techniques, and strategies that you may not have considered. You can also discuss the successes and failures that you have encountered along the way and learn from the experiences of others. All in all, subreddits can be an invaluable resource for anyone looking for help with dog training.
How to Find Quality Content
When looking for quality content on YouTube and Reddit, you need to be discerning and do your research. The best way to find quality content is to look for videos and posts that have a lot of views and upvotes, and also read through the comments to get an idea of what other users think.
Look for updates and new information from the content creators. If the post or video is not updated, it's probably not worth looking into. Another important factor to consider is the content creator's reputation.
Look for content creators who are knowledgeable and experienced; they should have credentials, such as a degree in dog training, or experience working with dogs.
Check to see if the content creator is affiliated with any reputable organizations or has any certifications. Don't forget to read the descriptions of the videos and posts. This is often where the content creator will provide more details about the topic, and can be a good indication of the quality of the content. Some content creators include resources and additional information that can be useful for further research.
Conclusion
Dog training can be a daunting task, but with the right resources, it doesn't have to be. YouTube and Reddit are great sources of information on training your pup. YouTube is home to a variety of popular channels, such as Dog Training rEvolution, that offer a wealth of educational content for both experienced and new trainers.
There are also plenty of smaller channels that still offer helpful tips and advice.
To find quality content, make sure you look for videos with a lot of views, likes, and comments. Reddit is also a great place to find quality dog training advice.
There are a few subreddits dedicated specifically to the topic, such as r/dogtraining and r/dogcraft, which can help you find helpful information and advice. To find the best quality content, look for threads with lots of comments and upvotes. You can also ask questions in the threads and get advice from experienced trainers.
With the right resources, dog training doesn't have to be a challenge. YouTube and Reddit are both excellent places to start your search for quality information.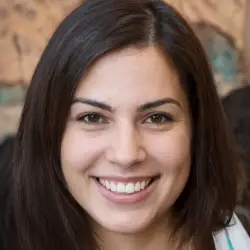 Latest posts by Megan Turner
(see all)