Training your dog is an essential part of pet ownership. Having the right tools and resources to do so is essential. One great way to access helpful information is to look for Dog Training books in PDF format.
PDFs are easy to access and can be accessed from any device, making them a great resource for dog owners who are looking to learn the best ways to train their pup. In this article, we will discuss the best dog training books in PDF format and how they can benefit you and your pup!
Benefits of PDF Format
PDF format is a great way to store and access dog training books. It is extremely easy to download, read and store PDFs, making them ideal for long-term storage.
PDFs can be viewed on any device, so you don't need to worry about compatibility. You can also download PDFs onto multiple devices, so you can access your training books wherever you are. PDFs allow you to search for specific terms or topics, so you can quickly find the information you need. So if you're looking for convenience and ease of access, PDF format is the way to go for your dog training book.
The Best Dog Training Books in PDF Format
Training a dog can be a challenging task, so it is important to equip yourself with the right tools for the job. One of the most effective tools that you can use is a PDF format book on dog training.
PDF books are great for their ease of use and portability. You can take the book with you on the go, and you can easily access it from any device. There are many great books on dog training in PDF format, but here are three of the best.
The Art of Raising a Puppy by The Monks of New Skete is an excellent resource for teaching your pup the basics of obedience. It covers everything from housebreaking to basic obedience commands, and it is written in an easy-to-understand manner.
The Power of Positive Dog Training by Pat Miller is a comprehensive guide to positive reinforcement training.
It includes step-by-step instructions and plenty of examples to help you get started in the right direction. The Dog Listener by Jan Fennell is an invaluable resource if you are looking to train your pup more efficiently. It covers a wide range of topics, including body language, signals, and communication.
The Art of Raising a Puppy by The Monks of New Skete
This book is a must-have for any new puppy owner and is available in PDF format for easy access. Written by The Monks of New Skete, it's packed with tips, tricks and advice from experienced dog trainers. From how to potty train your pup, to the basics of good dog etiquette, this book covers it all in a systematic way that's easy to understand.
It's also filled with case studies, stories and anecdotes which make the content more engaging.
The book also provides valuable guidance on how to socialize your pup in a positive way and helps you promote responsible ownership. The Art of Raising a Puppy is an invaluable resource for any new pup owner.
It's written in a practical way that makes it easy to apply the advice to real-life situations. With clear explanations of training techniques, it's simple to customize the training to your pup's unique needs. The book also includes plenty of activities and games to play with your pup, ensuring that learning is fun and rewarding. The PDF format makes it convenient to access the book wherever you are, making it easy to refer back to it as needed.
The Dog Listener by Jan Fennell
Jan Fennell's book, The Dog Listener, is an invaluable resource for any dog owner. It teaches you how to better understand your canine companion and learn how to effectively communicate with your pup. The book is based on a unique approach that emphasizes how to communicate through body language and energy.
Instead of using treats or punishment, the book teaches you how to use calm energy and positive reinforcement to modify your pup's behavior. If you want to learn how to be a better pack leader, The Dog Listener is the perfect guide.
It teaches you how to take a firm but gentle approach with your pup and use their natural instincts to your advantage. By understanding their emotional and physical needs, you'll be able to better control the behaviors you don't want and reward the behaviors you do.
You'll learn how to use verbal commands and physical cues to reinforce desired behaviors.
This book is highly recommended for anyone who wants to become a better leader and companion to their pup. With its straightforward, easy-to-understand advice, The Dog Listener will have you and your pup communicating in no time. If you're looking for an effective and humane way to train your dog, this book is the perfect resource.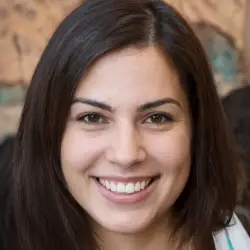 Latest posts by Megan Turner
(see all)