Training your pup is one of the most important things you can do as a pet parent. With the right tools and resources, you can create a great bond with your furry friend and help them be the best they can be. Reddit users have come together to provide their opinions on the best dog training books out there! From Pat Miller's "The Power of Positive Dog Training" to Jean Donaldson's "The Culture Clash", these books offer helpful tips and tricks that can make training your pup a breeze.
What is Dog Training?
Dog training is the process of teaching a dog to recognize and respond to commands, develop desirable behaviors and habits, and generally become a well-mannered pet. It's important to start dog training from an early age and to use positive reinforcement techniques to reward good behavior and discourage bad behavior. There are many different methods of dog training, ranging from basic obedience training to more advanced techniques such as agility, service, therapy and hunting training.
The goal of any dog training program should be to strengthen the bond between the pet and its owner. No matter what type of training you are looking to do with your pet, it is essential to use positive reinforcement techniques such as giving treats or verbal praise when your dog performs correctly.
Understanding the different learning styles of dogs and taking the time to patiently teach your pet new behaviors will help ensure success in your dog training program. You can also supplement your canine education by reading books on dog training and talking to experienced dog trainers or behaviorists.
The Best Dog Training Books According to Reddit
If you're looking to become an expert in dog training, the Reddit community recommends two books you should check out – "The Power of Positive Dog Training" by Pat Miller and "The Culture Clash" by Jean Donaldson. Both of these books offer up invaluable advice about training your pup. Miller's book is especially helpful for anyone just starting out.
It offers an easy-to-follow approach to training that centers on positive reinforcement.
Miller covers topics like how to create trust, how to build an effective relationship with your dog, and how to eliminate problem behaviors. Donaldson's book digs a bit deeper, discussing how to teach specific skills to your pup in a way that doesn't rely on punishment. Donaldson's book is great for experienced dog trainers who want to expand their skillset.
It covers topics like how to identify and respond to a dog's emotional state, how to use body language to communicate, and how to interpret a dog's behavior. Both books are absolute must-reads for anyone looking to become an expert in dog training.
If you're ready to take your canine companion to the next level, make sure to pick up these two books. You won't regret it!
The Power of Positive Dog Training by Pat Miller
Positive dog training is a great way to teach your pup the right behaviors and have a happy, healthy relationship with them. Pat Miller's book "The Power of Positive Dog Training" is one of the best out there.
It provides an easy to follow method that encourages positive reinforcement and rewards for good behavior; this will help you create a better bond with your pup and have him understand what you want him to do. The book also covers problem solving, crate training, and how to deal with common issues like barking.
It's a must-read for those looking to give their pup the best start to a happy, healthy life. The book explains why positive reinforcement works better than punishment and how to effectively use it.
It offers helpful tips on how to make the training fun and engaging for your pup, and includes information on how to use rewards in the most effective way. It also provides examples that you can use to help your pup learn faster. With step-by-step instructions, this book is the perfect guide for those wanting to get started on their positive training journey. The Power of Positive Dog Training is the perfect book to help you and your pup have a great time while learning.
The Culture Clash by Jean Donaldson
The Culture Clash by Jean Donaldson is an excellent choice for any dog owner looking to better understand their canine companion. It offers an in-depth look into the differences between the way dogs think and the way humans think, and it explains why these differences can lead to misunderstandings and behavioral issues.
Donaldson's book provides practical and easy-to-understand advice on how to best communicate with your pup in a way that they understand. The book dives into the root of each problem in a way that will help you better understand why it occurs and how to fix it.
If you're looking for a comprehensive guide to dog training, this is the book for you. Even seasoned dog owners can benefit from the advice in The Culture Clash as it offers a fresh perspective on how to approach training and resolving behavioral issues. If you're looking for a comprehensive and easy-to-follow guide to dog training, this is definitely the book for you.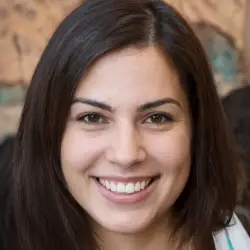 Latest posts by Megan Turner
(see all)