Taking your pup for a romp in the park is a great way to exercise and bond with your furry friend. With its abundance of natural spaces, New York City has some of the best dog parks in the country. From Prospect Park to Central Park, and even a special dog run in Tompkins Square, there are plenty of options for you and your pup to socialize, get some exercise, and have a great time.
Benefits of Dog Parks
Dog parks are great places to bring your pup to let off some steam and enjoy the company of their fellow furry friends. Not only do they provide much needed exercise and mental stimulation, they also offer a safe and secure place for your dog to play and socialize. Dog parks also allow you to create lasting friendships and build a community with other passionate pet owners.
From meeting new people, to helping your pup learn to play with other dogs, there are so many rewards that come from visiting a dog park. In addition to providing exercise and stimulation, dog parks also offer a much needed break from the hustle and bustle of everyday life.
Whether you're looking for a place to take your pup for a quick walk, or just a place to relax and unwind, a dog park is the perfect escape.
Dog parks also provide a great opportunity to meet other owners and build relationships with other pet enthusiasts. Not all dog parks are created equal, so it's important to do your research to find the perfect spot for your pup. While there are many great dog parks in NYC, some stand out more than others.
Tompkins Square Dog Run, Prospect Park, and Central Park are all great options. Be sure to check out each park in order to find the best fit for your pup.
The Best Dog Parks in NYC
Whenever you feel like venturing out with your pup in NYC, take them to one of the best dog parks. Tompkins Square Dog Run is one of the top spots—it has a fenced-in area with a beach and even a dog fountain. It also has a separate area for smaller, more timid dogs and all dogs must be leashed when entering, so it's a safe place to take your pup.
Prospect Park is another great choice; its designated off-leash area is great for allowing your pup to run around, plus there's plenty of shade and water available. Central Park also has some great designated off-leash areas and lots of trees and ponds for your pup to explore. Make sure to check out these awesome spots when looking for a place to take your pup for some fun and exercise.
Tompkins Square Dog Run
Tompkins Square Dog Run is one of the best places for your pup in New York City. Located in the East Village, it's the oldest dog run in the city and offers plenty of room for your pup to play and explore. The park is large and well-maintained, with plenty of shade and seating areas for you.
It's free to use!
The run is also very popular with locals and their furry friends, so you're sure to make some doggie friends while you're there. You can even bring treats to share. The park is open every day and even has a few watering stations, so you can keep your pup hydrated during your visit. If you're looking for an amazing place for your pup to play and socialize, Tompkins Square Dog Run is the perfect spot!
Prospect Park
Prospect Park is one of the best dog parks in NYC for your pup to get their exercise! With over 500 acres of rolling hills and scenic trails, your pup can explore and socialize with other furry friends.
It's no wonder it's a favourite spot for many New Yorkers and their canine companions! The park offers plenty of areas to romp, fetch and play, as well as plenty of shaded areas to cool off.
There's also plenty of seating, making it a great spot to socialize or just relax and take in the views. There are plenty of amenities such as restrooms, drinking fountains, and waste receptacles, making it easy to keep your pup happy and well-cared for. So get out there and give your pup the time of their life at Prospect Park!
Central Park
Central Park is a great place for dogs to get some exercise and socialize with other furry friends. With plenty of lush green grass and plenty of trees to explore, your pup will have a blast running around.
There are plenty of wide open fields to play fetch and rolling hills to explore. Whether you're looking for a relaxing stroll or a full-on adventure, Central Park has it all. There's plenty of shady areas to take a break and cool off.
And don't forget to bring plenty of water and a few treats, since you never know when the pup will need some extra energy.
It's important to remember that Central Park has an on-leash policy, so make sure to keep your pup on a leash at all times. It's also important to be respectful of other park goers and keep your dog away from areas where there are children or large crowds. As always, make sure to clean up after your pup!
Central Park is a great place for your pup to get some exercise and some fresh air. With plenty of wide open areas and plenty of opportunities for socializing, your pup is sure to have a blast. So the next time the weather's nice, grab your pup, grab a leash, and head over to Central Park!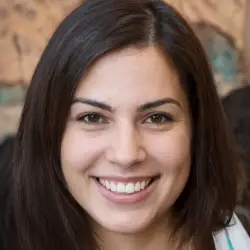 Latest posts by Megan Turner
(see all)