If you're looking for a great place to bring your pup for some exercise and socialization, look no further—Nanaimo has some fantastic dog parks! From bowen Park to Beban Park and Departure Bay Beach, these locations are perfect spots to take your pup for a bit of off-leash fun! Not only do they offer plenty of room to run, but they're also incredibly welcoming to all kinds of dogs. So grab the leash and head out for a day of fun!
Why Dog Parks?
Dog parks are a great way to get your pup some exercise, socialize with other dogs, and have a good time. Dog parks come with many advantages that make them the perfect spot for both pooches and humans alike, such as a safe and open environment for your pup to run around, explore and play with other dogs, and plenty of room for you to have a good time, too. Dog parks provide a great opportunity for you to bond with your pup while they make new friends. With that in mind, let's take a look at the best dog parks in Nanaimo.
Best Dog Parks in Nanaimo
Bringing your pup to a dog park is a great way to socialize him while giving him a chance to run around and explore. Nanaimo has some of the best dog parks in the area, so it's worth checking out the parks available. Bowen Park has a fenced-off grassy area with benches and plenty of shade, making it a perfect place for a pup-friendly picnic.
Beban Park has a large off-leash area with plenty of trees and benches, making it a great spot for your pup to explore.
Departure Bay Beach is also a popular spot for dog owners, with its sandy beach, grassy areas and stunning views of the ocean. If these parks aren't quite what you're looking for, there are plenty of other options available.
The downtown area has several small parks that offer plenty of grassy areas for your pup to sniff and explore. If you're looking for a spot for a longer walk, the area around East Wellington Park has a few trails that are great for a longer adventure. Wherever you decide to take your pup, make sure to keep an eye on him and be aware of any local regulations or leash laws that may apply.
Beban Park
Beban Park is an excellent dog park in Nanaimo that has a lot to offer. It has plenty of open space to let your pup run wild, as well as two separate enclosed areas – one for small dogs and one for large dogs.
The park also has some shady areas if it gets too hot, so your pup can cool off. There are also lots of trees for your dog to explore, and plenty of benches for you to sit and relax.
There's a water station for your pup to cool off in. It's a great spot for your pup to get some exercise and make new friends!
On top of everything else, Beban Park is conveniently located, with easy access by car or public transportation. It's also open every day from sunrise to sunset, so you can take your pup out whenever you want.
And it's well-maintained, with staff on hand to help keep the park clean and safe. So if you're looking for a place to take your pup in Nanaimo, Beban Park is a great choice.
But even if you're not in Nanaimo, Beban Park is worth checking out. Whether you're a local or just visiting, it's a great spot to take your pup. With plenty of space to run, lots of trees to explore, and a water station to cool off, it's sure to be a hit with both you and your pup. So be sure to check it out the next time you're in Nanaimo!
Departure Bay Beach
Departure Bay Beach is an impressive spot for dog owners. It's one of the few dog parks in the area with a sand and a beach, allowing for plenty of running and swimming for your pup.
The beach is a designated off-leash area, but it's best to keep your pup close, as the beach is quite long and can become crowded during peak seasons. There are plenty of trees and a covered area where you and your pup can take a break from the sun.
Best of all, there's a dog waste bag station so you can easily clean up after your pup and keep the area clean. If you're looking for a great place to take your pup for a good run and a swim, Departure Bay Beach is an excellent option. It's dog-friendly and offers plenty of room for your pup to explore.
With the trees, shade, and waste bag station, it's an easy, enjoyable spot for both you and your pup to enjoy. Next time you're in the area, don't forget to check out Departure Bay Beach and have some fun!
Other Options
If you're looking for other alternatives for your dog to socialize, you may want to consider joining a dog daycare. Doggie daycare lets your pup interact with other dogs in a safe and controlled environment.
Many daycares offer playtime and fun activities to keep your pup entertained and healthy. If you just want to get out in nature, you can also take your pup hiking. You'll have plenty of space to explore and your pup will love the fresh air and exercise.
You can always take your pup to the beach. Going to the beach is a great way to give your pup some fresh air and a nice swim. Just be sure to check that your pup is allowed at the beach before you head out.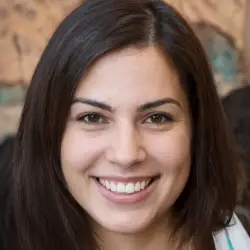 Latest posts by Megan Turner
(see all)