Grooming your dog is an essential part of keeping them healthy, clean and happy. With the right tools, you can easily keep your pup looking and feeling their best. From brushes and combs to clippers, scissors, nail clippers, and shampoos and conditioners, there are many options available to help you groom your pup. With the right knowledge and tools, you can make sure your pup always looks and feels their best.
Best Dog Grooming Tools
Groom your pup properly with the right tools! From brushes and combs for detangling and removing dirt to clippers, scissors and nail clippers for trimming and shaping, there's no better way to achieve the perfect look for your pet.
Start with a good brush. Pin and bristle brushes can help you get rid of tangles and remove dirt, while slicker brushes and rubber mitts are great for a shiny coat and gentle massage. Comb out any remaining knots and tangles before beginning a trim.
Clippers and scissors can be used to create the shape you want while avoiding potential injury.
Nail clippers will keep your pup's nails short and prevent scratches. Finish up with shampoo and conditioner specifically designed for your pet's fur type to give them the ultimate clean. With the right tools, you can make your pup feel and look their absolute best.
Brushes
Brushes are essential for proper dog grooming, as they help keep your pup's coat shiny and healthy. There are different types of brushes available depending on your pup's coat type, from pin brushes for short-haired breeds to bristle brushes for longhaired breeds. Make sure to use a brush that's designed for your pup's coat type, as this will help to remove dead and tangled fur and help to distribute the natural oils in your pup's coat.
Always brush your pup in the direction of the fur growth, and take care to avoid irritating their skin. To keep your pup's coat looking its best, brush at least once or twice a week.
Combs are a great way to get out any tangles or mats in your pup's fur. Make sure to use a comb that's designed for your pup's coat type, as this will help to prevent damaging their fur or skin.
For long-haired breeds, start at the bottom of the fur and work your way up, slowly and gently working out any tangles. For shorter-haired breeds, use a fine-toothed comb to help remove any dead fur or dirt. When using combs, be gentle and take frequent breaks to avoid stressing your pup.
Combs
Combs are an essential part of dog grooming. A good comb should have wide or narrow teeth and should be made of hard plastic, metal or stainless steel.
It's important to choose a comb that suits your dog's coat and is comfortable for them to wear. A comb with fine teeth is great for short-haired breeds, while a wide-tooth comb is better for long-haired breeds.
Combs are also great for removing dirt and debris from the coat and for detangling mats and knots. They can also be used to even out the coat and remove any excess shedding fur. It's important to use the comb gently and be sure to check for any skin irritations or sores.
Clippers
Clippers are an essential tool for dog grooming. Depending on the breed, size, and type of coat, clippers may be used for everything from full-body haircuts to trimming down matted fur. When choosing clippers, pay attention to the type of blades, the noise level of the clipper, and the ease of use.
Stainless steel blades are the best choice, as they don't dull as quickly as other types. Look for clippers with adjustable speeds, as this allows for more precise cutting and styling.
Look for clippers with adjustable blades to give you more control of the clipper's cutting length.
Consider how heavy the clipper is and how comfortable it is to hold. When using clippers, always be sure the blades are well lubricated to avoid them getting too hot and causing discomfort to your pup.
Start at the neck and work your way down, using slower speeds to ensure a clean cut. Make sure to use steady, gentle strokes when grooming, as this will make the process more enjoyable for your pup. With a little practice and patience, you'll soon be a pro at grooming your pup with clippers!
Scissors
Scissors are an essential tool for grooming a dog. They can be used to trim excess fur around the eyes, ears, feet, and tail as well as to style the fur. They also come in handy when a dog's fur becomes matted or tangled.
To use scissors properly, always use a pair that is specifically designed for dog grooming and that fits comfortably in your hand. Start with the fur that is at the longest length and work your way down, taking small amounts at a time.
Be sure to brush the fur so that it is free of tangles before using the scissors. For added safety, make sure to use a pair of shears with rounded tips to avoid any accidents.
Nail Clippers
Nail clippers are an essential tool for any dog owner. While you may not use them often, they are an important part of your dog's grooming routine.
When used correctly, they can help keep your pup's nails at a healthy length and prevent them from growing too long. To use nail clippers, you should use a slow, steady motion and be careful not to cut too deep and hurt the quick. If your pup's nails are too long, it's best to have a professional groomer trim them to avoid risk of injury. It's a good idea to invest in a quality pair of clippers and keep them sharp to ensure a clean, safe cut.
Shampoos and Conditioners
When it comes to dog grooming, it's important to choose the right shampoos and conditioners. Look for products that are specifically formulated for dogs and avoid any that could be irritating or damaging. Many human shampoos contain harsh detergents and fragrances that could cause skin irritation in dogs.
Conditioners can help protect and nourish the coat, so make sure to choose one that is suitable for your dog's coat type.
Try to avoid products that contain alcohol and sulfates, which can strip the natural oils from their skin and fur. When in doubt, consult your vet for advice on the best products for your pup. When it comes to applying the shampoo and conditioner, be sure to lather up the coat thoroughly before rinsing.
Use lukewarm water and make sure to rinse off all the soap residue. For best results, use a conditioner after shampooing and let it sit on the coat for a few minutes before rinsing. Be sure to dry the coat completely with a towel before brushing or combing to avoid any matting or tangles.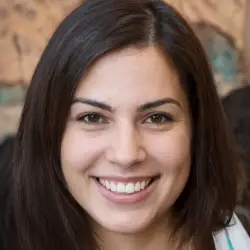 Latest posts by Megan Turner
(see all)