Grooming your dog is an important part of being a responsible pet parent. Regular brushing and baths help maintain a healthy coat and reduce shedding, while trimming and clipping keep longer coats neat and tidy. With the right grooming products, you can create a grooming routine that fits your lifestyle and keeps your pup looking and feeling their best. The best dog grooming products on the market are those that effectively clean, protect, and maintain your pup's coat while also creating a safe and healthy environment.
Why Is It Important for Dogs?
Grooming your dog is important for both the health and the well-being of your pet. Regular brushing and combing keeps your dog clean and free from mats and tangles. Cleaning and trimming the nails will help your dog to have better foot health and can prevent painful ingrown toenails.
Grooming can also help to detect any lumps or other potential health issues. Regular grooming will help to build a strong bond between you and your dog.
It is important to choose the right products for your dog's grooming needs.
Choose a shampoo and conditioner that is specifically designed for your dog's coat and skin type. Brush your dog regularly with a brush that is designed for their coat type.
Talk to your groomer or vet about any special needs your pup may have and the right clipper or trimmer to use. Make sure to have all the necessary miscellaneous grooming supplies such as nail clippers, ear cleaner, and toothbrush on hand. Your pup will thank you for it!
Different Types of Dog Grooming Products
It's essential to choose the right grooming products for your pup. Get a good shampoo and conditioner that suits their age, breed, and skin type.
Look for formulas with natural ingredients like aloe vera and chamomile, as these help reduce irritation and promote healthy coat growth. For longer-haired dogs, deep-conditioning treatments can also be beneficial.
Make sure you have the right brushes, combs, and shedding tools; this is particularly important for breeds that shed a lot. A slicker brush is great for removing dead fur, while a pin brush can help distribute natural oils and keep the coat shiny.
If you need to give your pup a trim, get a quality pair of dog clippers and trimmers. Opt for an adjustable blade and make sure to read the instructions carefully. Most importantly, use them safely and never leave your pup alone while they're in use.
Shampoos and Conditioners
It's important to choose the right shampoo and conditioner for your pup. Look for a shampoo that is formulated for your dog's specific breed, coat type, and needs.
A good shampoo will help keep your pet's coat healthy, clean, and strong. Avoid using human shampoo as it can be harsh and not suitable for a pup's sensitive skin. A conditioner will help make the coat shiny and healthy, while also protecting the coat from environmental damage.
When selecting a conditioner, make sure it is specifically designed for your pup's coat type and breed. When bathing your pup, always use lukewarm water and be sure to rinse the shampoo and conditioner thoroughly.
Massage the shampoo into your pup's coat and rinse out the suds before proceeding to the conditioner.
Once you have finished, thoroughly dry your pup with a towel or pet blow dryer. Keep in mind that while grooming products can help keep your pup's coat looking and feeling its best, regular brushing is essential for maintaining a healthy coat.
Regular brushing removes dirt and debris from the coat and helps to promote healthy blood circulation. Brushing also helps to remove dead hair and prevents matting. Always use the right brush for your dog's coat type and make sure to brush often for maximum benefit.
Brushes and Combs
Brushes and combs are essential parts of any grooming kit. Investing in a good quality brush is important, as it will help remove dirt, debris and excess hair from your pup's coat.
A brush should have strong, stiff bristles that can reach deep into the fur, while also being gentle on your pup's skin. You should also look for a brush with an ergonomic handle that lets you get to hard-to-reach areas. Combs are also great for removing tangles and knots from your pup's fur.
A metal comb with widely spaced teeth should be chosen for longer-haired dogs, while a slicker brush with fine pins is best for short-haired breeds. Both the brush and comb should be used in conjunction with a gentle shampoo to help keep your pup's coat looking its best.
Clippers and Trimmers
When it comes to grooming, clippers and trimmers are essential for making sure your pup looks their best. Clippers are used to cut through thick fur, and trimmers can be used on any type of fur for precision. It's important to invest in professional-grade clippers and trimmers, as they are designed to last and will provide a much better grooming experience for your pet.
When shopping for clippers and trimmers, look for ones that are adjustable and offer multiple speed settings.
If you're new to grooming, it's best to opt for an all-in-one grooming kit that includes clippers, trimmers, and a variety of other accessories. When using clippers and trimmers, make sure you keep your pup's fur well-groomed and trimmed regularly. This will help ensure that they are looking and feeling their best.
Be sure to use the right tools for the right job, as the wrong clipper or trimmer could cause harm to their fur. Make sure to keep the blades sharp and clean to avoid any cuts or irritation. With the right tools, your pup can have a healthy, shiny coat that shows off their personality.
Miscellaneous Grooming Supplies
Taking care of your dog's needs isn't just about feeding and taking it to the vet. Grooming is also essential to maintain their overall health and wellbeing. To help with the grooming process, there are some basic supplies you should have on hand.
These include a nail clipper, a toothbrush, ear cleaner, and a grooming brush. A flea comb is also a must-have for keeping fleas and ticks away from your pup.
Some owners even use a special hairbrush designed for their specific breed. Dog owners might also want to consider investing in a grooming table or stand.
And don't forget, if your pup has long fur, you'll need to trim it regularly.
Investing in quality clippers and a trimmer will make the job much easier. Make sure to choose clippers specifically designed for pets, as regular human clippers can be too harsh on your pup's skin.
Don't forget to include accessories such as dog cologne and a blow dryer. A good quality cologne can help keep your pup smelling fresh, and a dryer can help you remove excess water from your pup's fur after bathing. With the right products and a little bit of patience, you can keep your pup looking and feeling great.
Popular Dog Grooming Brands
When it comes to dog grooming, there are some popular brands that are proven to have quality products. FURminator is a great option for those looking for a wide range of shampoos, conditioners, brushes, and combs.
Wahl also has some excellent grooming products, including clippers and trimmers that are perfect for keeping your pup's coat healthy and looking its best. Andis is another good brand to consider for those who need some more advanced grooming tools.
No matter which brand you choose, make sure you read the instructions before using any of the products. This will help ensure that you are using the product correctly and safely. It is important to use only the products recommended for your pup's coat and skin type.
Using the wrong products can cause irritation and other issues.
The best way to find the right grooming products for your pup is to talk to an experienced groomer or vet. They can help you select the best products that will keep your pup looking and feeling their best. Taking the time to do some research and ask the right questions will ensure that your pup gets the best care possible.
FURminator
FURminator is a great choice for dog owners looking to keep their pup's coat in top condition. Not only do they have a variety of grooming products to help keep your furry friend looking their best, but they are also known for their efficiency and quality. Their shampoos and conditioners are formulated with natural ingredients to deeply cleanse and nourish your pup's coat without the harsh chemicals.
FURminator brushes, combs, and trimmers are designed to make grooming quick, easy, and comfortable for your pup.
Their clippers are designed to cut through fur quickly and safely, keeping your pup looking neat and tidy. FURminator is also a well-known brand for its commitment to animal welfare. All of their products are designed with your pup's safety and comfort in mind, making them the perfect choice for owners who want to be sure their pup is properly taken care of.
All of their grooming supplies are easy to use and are made with high-grade materials that can withstand the test of time. FURminator is an amazing choice for owners looking to keep their pup's coat looking beautiful. From their natural-ingredient shampoos and conditioners to their reliable clippers, FURminator is sure to provide quality products that will keep your pup looking and feeling their best.
Wahl
When it comes to clippers and trimmers, Wahl is the go-to brand. Wahl clippers and trimmers are made to last, so you can get the best of your money.
Their clippers are designed to be lightweight, making them easier to control, and they come with sharp blades to ensure a smooth and precise cut. Their trimmers, on the other hand, are designed with a special ergonomic handle to provide you with extra comfort and control.
They also include adjustable blades to give you more options in terms of length and texture. Wahl also offers an array of grooming supplies, from brushes and combs to scissors and nail clippers. Their brushes and combs are made with soft bristles, so you can groom your dog without causing any discomfort.
They also come in various sizes, making them perfect for any breed of dog. Their scissors and nail clippers are sharp and easy to handle for a safe and precise trimming experience.
Wahl is one of the leading dog grooming brands, and for good reason. Their products are made with quality materials, are easy to use, and are designed to give you the best results.
Whether you're looking for a clipper, trimmer, brush or comb, Wahl has you covered. Their products will help you groom your pet in the right way, and keep them looking their best.
Andis
Andis is one of the most popular and trusted dog grooming brands out there, and for good reason. It offers a variety of tools, including clippers and trimmers made of durable material, and they come in a variety of sizes. The blades are also corrosion resistant, so you don't have to worry about them getting rusty over time.
If you are looking for a reliable clipper for your pup's grooming needs, look no further than Andis.
It also offers a wide range of grooming accessories, such as attachments and combs, to help make your grooming routine easier. Andis is also well known for their excellent customer service. They have a knowledgeable team of experts who are always willing to answer any questions you may have.
The products come with a limited warranty so that you can be sure that your purchase is protected.
Andis is well worth considering when it comes to dog grooming products. They provide quality tools that will last, plus they offer excellent customer service and a limited warranty. So if you're looking for the best grooming products on the market, Andis is worth a try.
Conclusion
It is important to invest in quality dog grooming products to ensure your pet's coat is clean and healthy. In order to find the best products for your pup, you should consider the types of products available, as well as popular brands. Shampoos and conditioners are essential for keeping your pup's fur clean, while brushes and combs can help remove dead fur and knots.
Clippers and trimmers can also be used to achieve a clean look, while miscellaneous grooming supplies like nail clippers and dental care items can help keep your pup's overall appearance looking its best. Popular brands like FURminator, Wahl, and Andis offer quality products for dogs of all sizes and breeds. Taking the time to research the best products for your pup will lead to a healthier, happier pooch in the long run.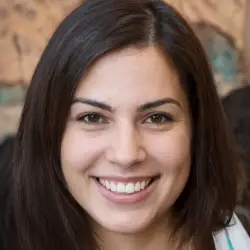 Latest posts by Megan Turner
(see all)