Finding the best shoes for your dog's agility training can be a daunting task. You want to make sure your furry friend has the right kind of support and protection while still being able to move freely. Don't worry, you're in the right place.
There are several different types of dog agility shoes available to choose from, each with its own set of pros and cons. By considering factors such as traction, breathability, and fit, you can make sure to select the perfect shoes for your pup's agility needs.
Types of Dog Agility Shoes
When it comes to dog agility, choosing the right type of shoes is an important decision. From breathable mesh to ultra-grippy running shoes, there are many options available to keep your pup safe and comfortable while they're out on the course.
Breathable mesh shoes are lightweight and provide a good grip on different surfaces. They also allow your pup's paws to breathe and keep them cool during an agility course. For more aggressive courses, ultra-grippy running shoes provide superior grip and protection while still allowing dogs to move freely.
Traction cleats can provide even more stability and grip on slippery surfaces like dirt and grass. Neoprene boots can provide extra protection from sharp objects and can be used in all types of weather conditions. Regardless of the type of shoes you choose, make sure they are comfortable and fit properly for the best performance and safety.
Pros and Cons of Each Type
When it comes to choosing the best shoes for your pup's agility needs, there are a few types to consider. Each type has its own pros and cons – so you'll want to consider your pup's needs carefully.
Mesh shoes are the most lightweight option, perfect for agility training because they don't weigh your pup down. They can also provide your pup with some protection from the elements.
They don't offer much in the way of traction or support. Rubber shoes offer more traction and support for your pup's feet, but they can be heavier and may not be as comfortable. Synthetic shoes can offer some of the same benefits as rubber shoes, with a bit more flexibility and breathability.
No matter which type you choose, be sure to measure your pup's feet and look for shoes with adjustable straps to ensure a good fit. That way, your pup can focus on agility training without worrying about their feet.
Choosing the Best Dog Agility Shoes for Your Furry Friend
When choosing dog agility shoes for your furry friend, it is important to consider a few factors. Consider the terrain on which your pet will be running and the type of grip and support the shoes will need to provide.
Natural surfaces like grass and dirt may require different shoes than synthetic surfaces such as agility courses. Examine the style of the shoes. Some shoes come with adjustable straps and reinforced toes while others are made with thin and lightweight materials.
Look at the size and fit of the shoes. Your canine companion should be able to move freely and comfortably in their shoes.
When in doubt, talk to a vet or specialist about the best shoe for your furry friend.
They will be able to provide further information and advice about the most suitable options for your pup. Keep in mind that dog agility shoes are not the same as regular dog shoes and the right pair can help ensure your pup's safety and performance. So don't skimp on quality and take the time to find the best shoes for your pup.
Factors to Consider
When looking for the best dog agility shoes, there are a few key factors to consider. The shoes need to provide good grip, traction and support for your pet's feet.
The shoes should not impede your furry friend's movement. The shoes should be lightweight and breathable, so your dog's paws don't get too hot or uncomfortable.
Make sure the shoes fit your pup correctly, as too-tight shoes can cause blisters and other issues. When selecting dog agility shoes, look for those that are made from breathable, lightweight materials like mesh and neoprene, as they will allow your dog's feet to move freely and keep them cool. It's also important to choose shoes that fit your pup's feet correctly and provide good arch support.
Look for shoes that have non-slip soles for extra grip on slippery surfaces. Make sure to find shoes that are designed specifically for agility activities.
These shoes usually have extra cushioning in the sole for extra shock absorption, as well as strengthening straps or braces to keep the shoes securely in place during jumps and turns. With a bit of research, you can find the perfect agility shoes for your pup and get them ready for their next competition!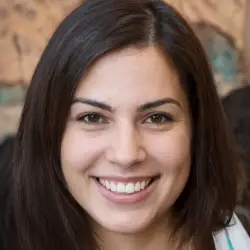 Latest posts by Megan Turner
(see all)