Traveling with your dog is an unforgettable experience. You can take your pup with you to explore Mexico's beautiful landmarks, people and culture.
But before you start packing, there are a few things to consider. You'll need to make sure your furry friend is up-to-date on their vaccinations, and that you have the right documents to cross the border. You must take into account the local regulations, as well as the type of attractions and transportation you can use with your pup. By doing your research, you can enjoy a hassle-free vacation with your pup in tow.
Why Traveling with Dogs is an Unforgettable Experience
Traveling with your dog (see also: What Are the Dog Travel Laws You Need to Know?)can be an unforgettable experience. It's more than just taking a vacation; it's a chance to bond with your pet and explore a new place together. Most importantly, it's an opportunity to give your pup the adventure of a lifetime.
With the right preparations, you and your pup can have a smooth and safe journey.
Before you embark on your Mexican getaway, make sure to check the requirements for bringing pets into the country. Vaccinations and documents will likely be needed, so do your research ahead of time.
Once you have all the necessary paperwork, you can start looking for pet-friendly accommodations. From luxury resorts to beach cabanas, there's something for every pup's personality.
Mexico has some specific regulations regarding dogs that you'll need to keep in mind. Many parks, attractions, and public transport will be off-limits for your pup, so plan ahead. There are still plenty of activities that you can do together, so your pup won't miss out on the fun. With a little bit of preparation, you and your pup can have a safe and memorable journey in Mexico.
Requirements for Traveling to Mexico with Dogs
Before travelling to Mexico with your dog, make sure you are aware of the required documents and vaccinations. Make sure you have a valid pet passport or health certificate, and your pet has up-to-date vaccinations for common diseases.
It is important to remember that rabies vaccinations must be administered at least 30 days prior to entering Mexico. You'll want to make sure you have a proof of ownership, such as a microchip or collar tag, so that you can easily identify your pet if they get lost.
Mexico has some strict regulations when it comes to traveling with pets, so it is important to research the restrictions before you go. Be aware that it is illegal to take your pet on public transportation, beaches, or parks. You may also have to pay an additional fee when staying at certain pet-friendly hotels or resorts.
You may be required to pay a pet license fee in some areas. Knowing the regulations in advance can be extremely helpful in ensuring a successful and safe trip with your furry friend.
Vaccinations
It's important to make sure your pup is up to date on all their vaccinations before travelling to Mexico. Make sure to check with your vet to ensure your pup has all their vaccinations, such as rabies, distemper, and bordetella, as well as any other needed vaccinations for your area.
Depending on where you're travelling to in Mexico, there may be additional vaccinations that your pup will need to take. If you are planning to travel with your pup to multiple countries, consider getting the necessary vaccinations for each country just to be safe. You will also need to get a health certificate from your vet, which will need to be signed and dated less than 10 days before your trip.
This certificate will need to include information on your pup's vaccinations, as well as their general health status, so make sure to bring it with you when you travel. If you are travelling between multiple countries, you will need to get a health certificate for each country you travel to. This certificate should be valid for the entire duration of your trip.
Documents
When travelling to Mexico with your pet, it is important to have all the correct documents. A rabies certificate from a veterinarian from the country of origin is essential, and must be presented at the point of entry. This must include all the correct information, such as the name, breed, sex and age of the pet, as well as the dates of the rabies vaccination.
If your pet is aged over 6 months, a certificate is required for anti-parasite treatments administered within 15 days of entry. It is also important to check with your airline to ensure they are pet-friendly, as well as to check the airline's specific regulations.
Make sure you have the appropriate carrier size and type, and that your pet will be comfortable in it. All the proper documents must be available in their original, sealed form and shown to airline staff when requested.
It is important that your dog is wearing a collar and tag with the owner's details, such as name and contact information, which will help if your pet gets lost. It is advisable to take a few extra copies of all the documents with you too. That way, if you need to produce them at any point, you will be prepared.
Finding Pet-Friendly Accommodations
When travelling with your pet, it's important to do your research and plan ahead for pet-friendly accommodations. Consider staying in pet-friendly hotels, lodges, or other short-term rental options.
Check to make sure the hotel, lodge, or rental you choose allows pets, and if there are any restrictions. Most likely, you'll have to pay a pet fee.
Look for reviews and testimonials from other pet owners who have visited the same destination. Ask friends and family for recommendations.
If you're travelling with a service animal, make sure the hotel, lodge, or rental is ADA compliant. Call ahead to make sure your pet has a designated space to rest, such as a balcony or patio, and that there is a secure fence or other barrier to keep your pet contained.
Once you've chosen a pet-friendly accommodation, make sure that you follow all of the house rules or regulations. If you have a large or multiple dogs, you may need a special permit. Make sure to keep your pet on a leash and clean up after them. Following these simple steps will help ensure a safe and enjoyable trip for you and your pet.
Considerations
When considering pet-friendly accommodations while travelling to Mexico with your dog, it's important to be prepared. Do your research beforehand, as some accommodations may not officially accept dogs, but may be willing to make an exception. If you decide to book a hotel, make sure to ask whether they offer pet amenities such as food, pet-sitting, and dog walking services.
It's worth considering pet-friendly homes and apartments that can offer more space and freedom for your pup, so make sure to check websites such as Airbnb for more options. Always contact the place directly to double-check if they allow pets and any additional charges associated. All of these considerations will make your stay much more comfortable for you and your pup.
Regulations to Keep in Mind
When traveling to Mexico with your dog, it's important to be aware of the regulations you'll need to follow. Most cities have strict pet policies, so check with your hotel or Airbnb to make sure that your pet is allowed to stay. Some places even require you to show proof of vaccinations and health certificates.
Make sure to familiarize yourself with any local laws that may restrict your ability to bring your pet to certain places. In certain cities, such as Cancun, there are special areas where you can bring your dog.
These areas have designated pet-friendly parks, beaches, and attractions.
Check to see if your destination has any restrictions on public transportation with pets. Be aware that some forms of transportation, such as buses, may not accept pets at all. When in doubt, it's always best to plan ahead and research the regulations in the city you're visiting.
Parks & Attractions
When traveling with your dog in Mexico, it's important to be aware of the regulations concerning parks and attractions. Most parks and attractions in Mexico require that dogs be leashed and will only allow your pup to enter if it is vaccinated and has the necessary documentation.
You should also make sure that your dog is well-behaved, as many places will not allow aggressive or loud pets. Some parks and attractions may charge an extra fee for your pup.
Be sure to properly research any park or attraction before bringing your dog. Some places may have additional regulations or restrictions, such as not allowing certain breeds or discouraging certain behaviors. It's important to be aware of the area's wildlife and any potential dangers that could arise. By being aware of all the regulations and researching ahead of time, you'll ensure that you and your pup have a safe and enjoyable experience at any park or attraction in Mexico.
Transportation
When travelling to Mexico with your pet, the most important thing to keep in mind is transportation. Most public transportation, including buses, trains and taxis, do not allow animals. It is best to check with the local transportation services ahead of time to determine whether your pet is allowed on board.
If travelling by car, make sure your pet is secured in a kennel or other type of pet carrier for their safety.
Remember to always have a water bowl and treats available during the trip. Some airlines may have specific regulations for travelling with pets. Make sure to contact your airline for more information about their pet policies, as well as what type of carrier is appropriate for your pet.
Be sure to have your pet microchipped ahead of time, as this is generally required when travelling by air. It is always a good idea to bring a copy of your pet's vaccination records and health record just in case. With a bit of planning and research, travelling to Mexico with your pet can be a fun and unforgettable experience.
Summary
Traveling to Mexico with your four-legged friend can be an amazing adventure if you plan ahead and take the necessary precautions. From obtaining the necessary vaccinations and documents to finding pet-friendly accommodations and understanding the regulations, there are a few things to keep in mind before hitting the road with your pup. Start by making sure your pup is up-to-date on their vaccinations and that you have all the necessary documents, such as a valid pet passport, rabies certificate, and health certificates.
You'll want to research pet-friendly accommodations. Take into consideration reviews, amenities, and policies on pet acceptance.
Be sure to check the area for parks and attractions that are pet-friendly as well. And lastly, make sure you know the transportation regulations – some buses and taxis may not permit animals. With some planning and preparation, you and your pup can have an incredible experience while exploring Mexico.
Benefits of Traveling with Dogs
Traveling and exploring the world with your beloved pup can be an unforgettable experience and it doesn't have to stop at the Mexican border! By planning ahead, you and your pup can have a safe, enjoyable and stress-free trip. Keep in mind that all pet owners must comply with the regulations and requirements in Mexico.
Make sure your pup is up to date on all vaccinations, has all the necessary documents and heath papers, and of course, his trusty collar and identification tag. Make sure to double check the regulations applicable when visiting parks, attractions and using public transportation.
The benefits of taking your pup on vacation are endless. Not only will you have your loyal companion to share the experience with, but you will also have a sense of security and peace of mind.
Your pup will also have the opportunity to discover new places, make new friends and experience new cultures. Vacationing with your pup will surely make the experience more memorable and special. If you and your pup are ready to explore, keep in mind the Mexican regulations and requirements so you can both enjoy a safe and fun trip!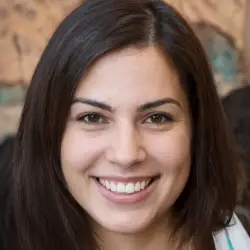 Latest posts by Megan Turner
(see all)