When a family member is sick, you might turn to faith to feel better from the grief and worry that you are experiencing. The exact same can be said for dogs. Sometimes, when we feel hopeless about something we cannot control, we turn to a higher power to ask for help. 
Even if you're not particularly religious, you might feel so desperate that you give prayer a go for your loved ones. Today we are going to be looking into whether there is a prayer that you can recite to ask God to look after a sick dog.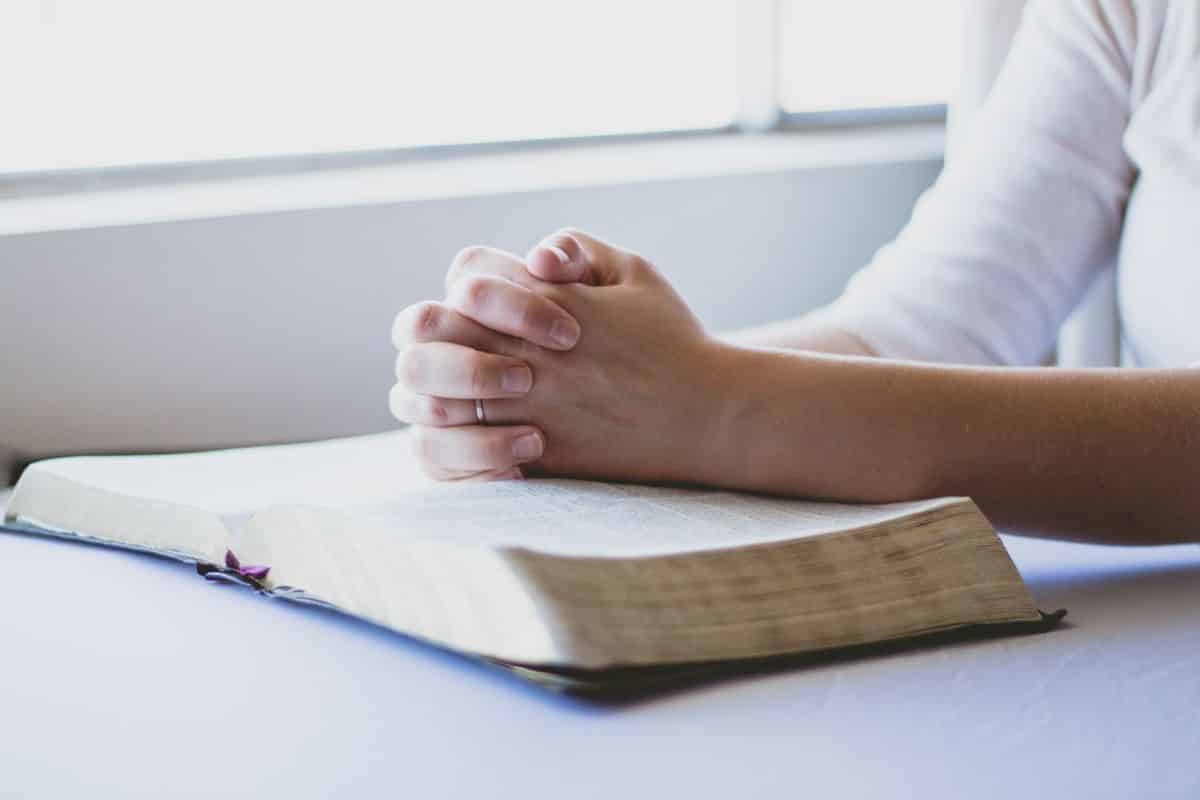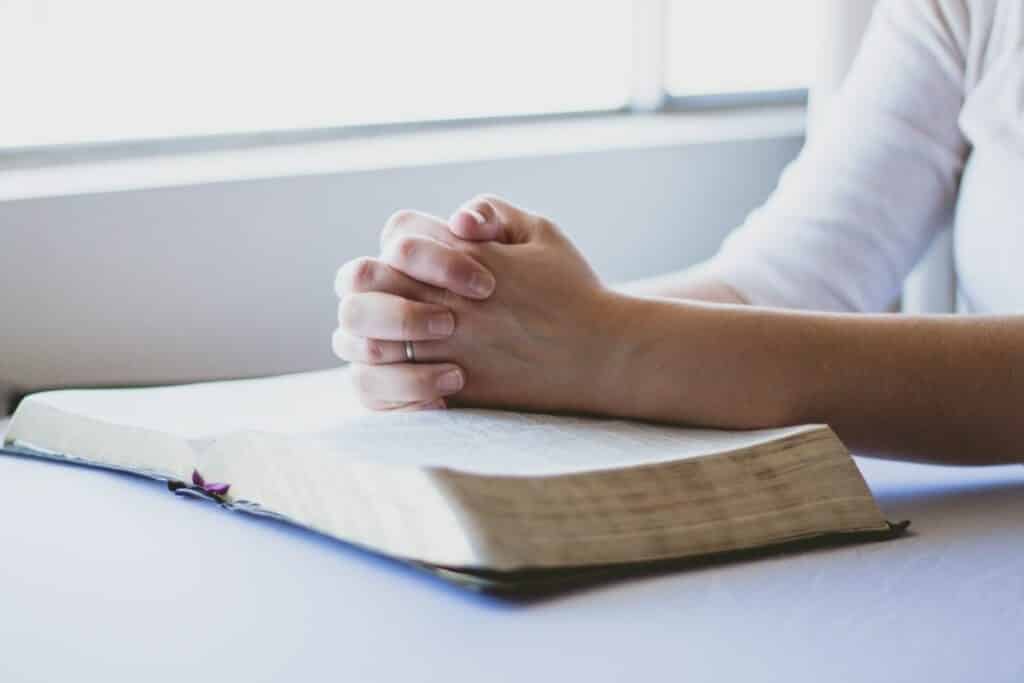 Praying For A Sick Dog
There are many prayers that you can use when your dog is sick, and you can find these online. Alternatively, you can make up your own prayers. Some people prefer to make their own prayers and have a more informal talk to God in which they ask for help with their sick animal. 
On the other hand, you might feel more comfortable reciting a prayer that you found online. When a dog is sick and you're feeling sad and worried, it might be difficult for inspiration to strike. If this is the case, then you can find many prayers to use to help your dog. 
Examples Of Prayers For A Sick Dog
Here are a few of our favorite prayers to use when talking to God about a sick dog in your life. Make sure to use your dog's name when it is needed and make the prayer more tailored to your dog by telling God about their health condition.
You could also tell God more about your pet and how much they mean to you. Not only will this give you a stronger connection to God, but it might also make you feel happier talking about the good times with your pet rather than the bad in which they are ill.
Merciful Lord, touch (pet's name) with Your gentle hand of healing and comfort. We pray that You would supernaturally deliver her of her symptoms of (health issue) and healing the underlying cause (health issue).
We also pray that You would use veterinarians, medicines, and natural means to bring her once more to good health. Grant us wisdom and compassion as we care for her as Your stewards. In Jesus' name. Amen.
Prayer For Your Companion
Lord Jesus, my Savior, You are our great and mighty healer. In Your presence all sickness retreats. It cannot be before You. Listen to me and turn not Your ear away.
My companion (name of pet) has become stricken with illness. They are in pain and I cannot alleviate it. Lord, mercifully grant healing to my dog. Help him to recover swiftly, for Your love extends to all creatures. Amen.
Lord, I know that I am Your child and as such You hold me higher than the angels and the animals that You have created. Even so, pets are all important to You whether it is a dog, cat, lizard, snake, hamster, pig, a fish whatever it may be, You created it.
Lord, I thank You for Your awesomeness and power, for providing for my every need and the needs of my animal. So, Lord, I come to You now praying for healing for my sick pet, (pet's name). I am in need of Your help. Help them, Lord, deliver (pet's name) from any pain and suffering.
Grant (pet's name Your peace as I place him/her in Your capable hands. I ask for healing, I ask for strength, I ask O Lord that Your perfect will be accomplished in this pet's life for Your glory. In Jesus' name. Amen.
A Prayer For Your Hour Of Need
Heavenly Father, be with us in our hour of need. My poor dog is now sick, and I do not know how to help him/her. I am very scared and feel helpless. Lord, give me strength and wisdom to care for my sick dog.
Help me to be patient and not harsh with them. Make me receptive to his/her needs and allow me to be a good companion to him/her in their time of sickness. Amen.
Heavenly Father, You created all things for your glory And made us stewards of this creature. If it is your will, restore (pet's name) to health and strength. Blessed are you, Lord God, And holy is your name for ever and ever. Amen.
All Good Things
Sovereign Lord, You are the author of all good things. One of the greatest things You have created is the dog. We often overlook their love and faithfulness that You have blessed us with by their presence.
But now, Lord, my dog needs me. He/she is in dire health, and things are not going well. Therefore, I ask that You send him/her Your healing touch. Remove all disease from them, so that they might continue to witness to others of Your great love and faithfulness. Amen.
Albert Schweitzer, Late Theologian, Writer, And Physician
Hear our humble prayer, O God, for our friends the animals, especially for animals who are suffering; for any who are hunted or lost or deserted or frightened or hungry; for all that must be put to sleep.
We entreat for them all Thy mercy and pity, and for those who deal with them we ask for a heart of compassion and gentle hands and kindly words. Make us be true friends to animals and so to share the blessing of the merciful.
Deliver From Disease
God of All Mercy, through our sin, sickness and death entered into the world. By our account, all of creation now endures the sting of disease. To You, I cry out for the redemption and healing of my dog.
Send Your healing power into his/her body and eradicate this disease that is affecting him/her. For You have destroyed sickness and disease by Your death. All of creation has tasted Your redemption. Therefore, we beg You to heal. Amen.
Mother Earth, we return to you the body of one of your children. Her spirit will return to her ancestors, and she will continue to live in our memories. We are thankful that we were able to share our lives with her, and give her to your loving arms.
Prayer For Great Physician
Lord, my Great Healer, it is not those who are well who need a physician, but the sick. For You came to heal the broken. Because You love all creatures, You do not limit Your mercy to only people, but animals as well.
You are a great physician. Take heed, Lord, for my dog is sick. Therefore, heal him/her by Your mighty word. Banish all wicked spirits that administer sickness and bring him swiftly back to health. Amen.
Redemption For You And Your Dog
Compassionate Father, You spoke by Your prophets of the salvation of the entire world. Your aim was not just man, but for the whole world to be glorified. You describe the lion and lamb lying down together in peace.
Lord, I pray You would manifest this peace here and now. Heal my dog who has fallen ill and has shown no signs of wellness. Bring Your redemptive plan to act for him/her right now. Give us a glimpse of this eternal healing, that glory might be brought to Your name. Amen.
Noah's Ark
Lord, my Refuge, when You looked upon the wickedness of creation, You deemed that the creatures were to be saved along with Noah and his family. In this, You showed Your love and care for all creatures. I pray that You would look upon my dog with this same mercy.
He/she is very sick and may not survive. Lord, I pray that You bring swift help. Purge him/her of the affliction they are experiencing. Bring my family and I peace and comfort during this time, that we might be well equipped to do what is necessary. Amen.
Simple Prayer For Dog
So, Lord, I come to You now praying for healing for my sick pet, (pet's name). I am in need of Your help. Help them, Lord, deliver (pet's name) from any pain and suffering. … I ask for healing, I ask for strength, I ask O Lord that Your perfect will be accomplished in this pet's life for Your glory.
Summary 
We hope that our 13 example prayers for your dog help you during this troubling time. Remember, there is no wrong way to pray to God, so don't worry if you go off script with these prayers.
Also remember that you can make your own prayer up for your dog, and you can talk to God about your worries for as long as you need.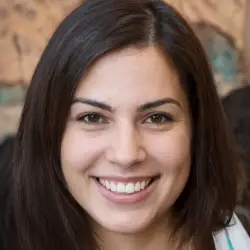 Latest posts by Megan Turner
(see all)