If you're anything like me, there's just something about those big puppy dog eyes that are impossible to say no to.
My stunning Golden Retriever looks up at me, face down, bum and tail high in the air and I can just hear him saying please, mom. 
And, of course, with my lack of self-control, so opens the treat drawer, he gives me his paw, and chews away at his favorite treat. 
The only problem is that much like for humans, too many treats can be bad for your four-legged best friend.
And saying yes too often can be pretty bad pawrenting. Guilty as charged. 
Enter low-calorie treats. 
In the same way that we can opt to eat a few more goodies if they're a little lower in calories so can your dog.
Whether you're using these scrumptious snacks as part of a training regime or, like me, you just want to spoil your furry family member, considering the number of calories consumed is imperative. 
So keep your dog happy and healthy by opting for any of these delicious low-cal treats. 
Best Low-Calorie Treats For Your Dog 
[amazon fields="B01GJJHQ20″ value="thumb"]
[amazon fields="B00JAEKHOG" value="thumb"]
[amazon fields="B01EX0H12M" value="thumb"]
[amazon fields="B01GJJHQ20″ value="thumb" image_size="large"]
Made and tested in the United States, these protein-packed treats are the perfect choice for any pup.
These all-natural treats come in four tasty flavors; beef, chicken, turkey, or venison. 
There are only a handful of ingredients used to create these grain-free bites which are known to support muscle health.
They also contain probiotics and fiber which support digestive health too. 
They're completely free of any wheat, soy, or corn, along with any artificial colors or preservatives and they contain as little as 6 calories per treat! 
[amazon fields="B00JAEKHOG" value="thumb" image_size="large"]
These power bites come in 5 different flavors so you can be sure there will be an option to suit you and your dog.
Choose from chicken, beef, rabbit, salmon, or turducken. Yum. 
And they are the perfect option for treat training. They're small and chewable so they'll be gobbled up in mere seconds.
This is a much better option than say a chewable stick that they'll take their time consuming.
This means you can hand out multiple treats as they progress through training easily and effortlessly. 
And since you'll likely offer out several scrumptious snacks while training, this ensures that they're not stacking up excessive calories since they're just five calories per treat. 
The treat is also grain and gluten-free and contains several fruits and vegetables for a great boost of healthy antioxidants. 
[amazon fields="B01EX0H12M" value="thumb" image_size="large"]
When it comes to selecting a tasty treat that's also healthy, you'll want to steer well clear of anything containing added colors or preservatives.
Thankfully these treats are free from both along with a host of other ingredients that aren't so great for your four-legged friend. 
Now, it's probably worth mentioning that these treats come in a little higher in calories than some of the others on our list, coming in at 49 kcal per treat.
However, they also pack a whole lot of protein into them which makes up for the discrepancy. 
Be sure to stick to the recommended portion size for these treats as they differ depending on the size of your pup.
I'd also say that these are probably better suited to an occasional treat rather than for training as they are quite hard and chewy and will take your pup some time to devour. 
[amazon fields="B01GJJHUEY" value="thumb" image_size="large"]
These soft tasty treats come in a variety of different flavors so even the fussiest of dogs will find a version that tastes amazing to them.
Choose from Beef & Turkey, Chicken & Lamb, Chicken & Venison, Lamb & Salmon, and Turkey & Duck. 
And this treat is far more than just delicious. It's actually super nutritious too.
These easily chewable treats contain a blend of quality proteins, important superfoods, and omega-rich flaxseeds. 
You can even expect to see your pup with a fresh and shiny coat thanks to these super snacks. And all for just 6 calories a treat. 
[amazon fields="B09FB1X698″ value="thumb" image_size="large"]
While treats are a nice reward for your little pup, where possible you also want these treats to have extra benefits too.
For example, some dog treats promote optimal dental health too. 
And that's exactly what these healthy treats do. 
These hard treats are specifically designed to last a long time to keep your favorite furry friend occupied while all the while boosting their health.
Whimzee's dental dog treats are created with unique grooves and ridges that target hard-to-reach areas of your dog's mouth.
Not only this but they also have a somewhat knobby texture to them which massages the gums and helps to stimulate blood flow to encourage ultimate dental health. 
Keep in mind that these treats vary in size applicable to different dog sizes, so be sure to purchase the correct option for you and your pup.
At slightly more than other options on the list, these chews come in at around 44 calories a treat.
But considering they won't get gobbled up anywhere near as quickly as the smaller treats, they're still a perfect low-cal option. 
[amazon fields="B089LWZGKC" value="thumb" image_size="large"]
These crunchy biscuits tend to contain far less fat per ounce than other chewy or meaty treats and so can be a great option for those trying to create a healthier lifestyle for their pup.
And these treats are also grain-free and vegetarian using just 7  ingredients. 
And the indulgent flavor of peanut butter is sure to excite even the fussiest of pets.
And while they devour this delectable and decadent baked treat, they'd never know that it contains just 13 calories. 
And my favorite thing of all, because they are baked, there's no stickiness or overwhelming odor to them.
They're easy to pop in your pocket to dish out on your outdoor adventures. 
[amazon fields="B0817PTT86″ value="thumb" image_size="large"]
If you're partial to giving your pup the occasional treat or ten, then these treats are perfect.
They work really well for training treats, or just for pawrents like me that can't say no.
They contain less than one singular calorie per treat. So you can dish them out relatively guilt-free. 
Speaking of free, they are also free of added sugars and a variety of other unhealthy ingredients.
They contain just three ingredients or fewer so you can be sure that these made in the USA treats are the perfect option for your four-legged friend. 
Each treat is around the size of a pea but can still be easily split in half should you wish to and they are appropriate for all breeds and sizes. 
[amazon fields="B005OTJWUQ" value="thumb" image_size="large"]
With the variety of unique flavors that Fruitables offer, your dog is sure to be drooling at the mouth when you break out these bad boys.
You can choose from Apple Bacon. Grilled Bison, Pumpkin Spice, Pumpkin and Berry, Pumpkin and Mango, Rotisserie Chicken, or Watermelon! 
These irresistibly tasty treats are also free of wheat, corn, and soy. They come in at just three calories per serving and so are health-conscious.
These small bite-sized treats are the perfect option for training where your pup can be rewarded without stacking up the calories. 
Made with superfoods, these baked goods ensure that your pup never has to compromise between health and delicious grub! 
[amazon fields="B07Y93YNF9″ value="thumb" image_size="large"]
With 5 amazing drool-worthy flavors to choose from, your four-legged friend is sure to adore these scrumptious snacks.
Whether you opt for Bacon Nutty, Mud Pie Oh My, Quack, Quack, Quack, Say Moo, or Sunday Roast, you can be sure that your dog is getting the very best. 
The treats are free from wheat, corn, and soy and also never use artificial ingredients or preservatives.
They are appropriate for any breed regardless of their age too. 
They come in bite-sized portions and will set your pup back no more than 4 calories per treat!
So you can be sure that you can train, or bribe, your furry friend without the impending feeling of guilt or shame. 
Produced and quality checked in the USA, these small-batch produced baked goods source their ingredients locally, and you can be ensured that your pup will happily gobble down every last bite. 
Final Thoughts

I'm sure we can agree that as pawrents all we want is the absolute best for our pups. We want to keep them happy and we want to keep them happy.
Luckily, as you can see from this article, you don't have to compromise on either.

You really can have your cake and eat it too. At least, you can always be the good guy with your pup and still ensure their health.

So whether you're an emphatic people-pleaser, just have a whole lot of love to show, or are training your pup, be sure to check out these low-calorie tasty treats.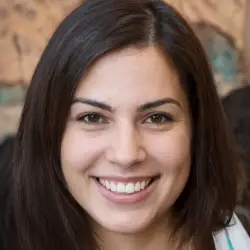 Latest posts by Megan Turner
(see all)