Traveling abroad with your dog can seem like a daunting task, but with the right preparation and knowledge, it doesn't have to be. As a fellow pet owner, I can assure you that the hassle is worth it in the end, and with a few smart tips, you'll be able to make the experience a pleasant one for both you and your pup. From arranging air travel to sorting out immigration and accommodation, there are a few things to keep in mind, but with the right approach, you can make the journey as smooth as possible.
Exploring the Hassles of Traveling Abroad With a Dog
Traveling abroad with a dog can be a hassle, but it can be worth it for the dedicated pet owner. Before heading out, do your research and make sure you have a plan in place for each of the challenges you may face.
Consider the cost of flight for your puppy, making sure their kennel meets the requirements of your chosen airline. When you reach your destination, you must also have the proper documentation and vaccinations for your dog to be admitted into the country. You will have to find pet-friendly accommodations when you arrive.
You can minimize the hassles of traveling with your pup by making sure you are well-informed on the regulations and restrictions in advance.
Check with your airline and destination country's rules on dog travel in order to make sure you have the right paperwork. Reach out to hotels ahead of time to find out if they accept pets, and make sure to book a room well in advance if so. Make sure that the vaccinations and paperwork your pup requires are in order and up to date. With the right preparations, traveling with your pup can be a rewarding and stress-free experience.
Benefits of Taking Your Dog Abroad
Taking your dog abroad can be an enjoyable experience for both you and your pup. Not only will you get to explore new places together, but you'll also be able to give your pup the chance to experience different cultures, cuisines, and climates. You may also find that the bond between you and your pup grows even stronger as you travel together.
It's a great way to make sure your pup is safe and secure in case of any unexpected medical needs or emergencies. With a little bit of planning, you and your pooch can be prepared to have a truly memorable trip abroad.
Another great benefit of taking your pup abroad is that your pup will get to experience and interact with other cultures.
This can help expose your pup to different cultures and languages, which can help them become more confident and well-rounded. If you're going to stay with family or friends, you'll be able to give your pup a chance to interact with other family members or friends who may not be able to make the trip. If you're considering traveling overseas with your pup, don't let the hassle stop you – the benefits of taking your pup abroad can far outweigh the hassle.
Challenges of Taking Your Dog Abroad
Traveling overseas with your pet can be a daunting prospect. The first challenge you'll likely face is air travel.
The airline you choose will have strict rules about the size and weight of the crate you need for your animal, and you may have to pay an additional fee for the pet to be on board. Make sure to research the requirements ahead of time, as well as any documents you may need, such as a health certificate. The next challenge is immigration.
You'll need to find out the regulations of the country you're visiting, in order to make sure that your pet is allowed in.
You'll also need to get all the necessary documents in order, such as proof of vaccinations and a pet passport. You'll need to find accommodation for your pet.
Depending on the country, you may be able to take your pet to a hotel, or you may have to look for pet-friendly rentals. In either case, it's best to do your research in advance, so you can be sure you won't be turned away at the door. Taking your pet abroad can be a hassle, but with a bit of planning, it can be worth it for the right pet owner.
Air Travel
When you're traveling overseas with your dog, air travel is a major consideration. Most airlines have strict regulations about traveling with pets, so it's a good idea to check with the airline in advance to make sure that your pet is allowed on the flight. You'll also need to make sure that you have a valid health certificate and that your dog is up to date on all vaccinations.
The airline might require that your dog be crated during the flight, so make sure that you have the right size crate before you get to the airport.
Some airlines may charge a pet transportation fee, so be sure to factor this into your budget when planning your trip. International air travel is a stressful experience for humans and dogs alike, so be sure to give your pup plenty of extra love and attention before and during the flight.
Keep your pup on his usual routine and make sure to bring along some of his favorite toys and treats. Consider asking your vet if there are any medications or supplements that could help keep your pup calm during the flight. With the right preparation and care, your trip abroad with your pup can be a positive and enjoyable experience for the both of you!
Immigration
Immigration can be a challenge when you're trying to take your pup overseas. Depending on the country you're headed to, you might need to provide proof of rabies vaccination, a pet passport, and other documents.
Before booking a trip, be sure to research the immigration requirements for the country you're visiting and make sure your pup meets them. It's also a good idea to contact the relevant embassy or consulate to check that you understand what's required correctly.
It's also important to note that some countries have quarantine regulations for animals that can last up to six months. Before taking your pup abroad, make sure you're aware of the quarantine requirements for the country and make sure you can provide a safe and comfortable place for your pup to stay until the quarantine period is over. Of course, booking a trip to a country with no quarantine regulations is always the easiest and most stress-free way to travel with your furry friend.
Accommodation
When traveling overseas with your pup, accommodation can be a major sticking point. To start, you'll need to research which countries allow animals to stay with you. You'll need to look for pet-friendly lodgings and make sure your pet's vaccinations are up-to-date and that you've got a health certificate.
Many hotels also require a pet deposit and/or cleaning fees, so it's important to factor that into your budget. You'll need to find a vet near your destination if you need one.
When it comes to finding pet-friendly lodgings, it pays to plan ahead.
Try to book the flight and hotel together if possible, as it may be cheaper. If you're booking separately, check the airline's policy on furry passengers, and make sure the hotel allows animals. You could look into renting a house or apartment so your pup can join you. It's also a good idea to bring along your pet's bed, toys, and favorite treats – it can be a great comfort for them in a strange new environment.
Ways to Overcome the Challenges of Taking Your Dog Abroad
Traveling abroad with your dog can be a challenge, but it is possible to make the process smoother. Start by researching your destination thoroughly, including any local laws and regulations that may apply to pet owners.
Make sure to check with airlines to find out what their pet policies are since each airline can have different requirements for flying with a pet. You'll also need to arrange for your pet to be properly vaccinated and obtain any applicable health certificates before leaving.
Once you have all of the necessary paperwork and supplies, you'll need to plan for accommodation. Many hotels are pet-friendly and will even provide amenities for your dog, so it's worth checking to see if these options are available. You may want to consider pet-sitting services in the area you're visiting if you want to ensure your pet is safe and comfortable while you're out and about. With the right preparation and research, it is possible to successfully bring your pet on an overseas trip.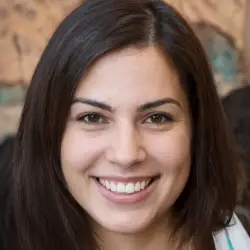 Latest posts by Megan Turner
(see all)