Are you a pet owner living in Kitchener? If so, you may be excited to hear that the city is considering the potential of creating a dog park.
Dog parks are great places for pups to socialize, exercise, and explore, and they offer owners a great way to get out and meet other people. The city is currently in the process of determining if a dog park is feasible, and public consultation is underway to gather input from the community on this issue. In this article, we'll discuss the benefits of having a dog park, the pet population of Kitchener, and how you can participate in the public consultation.
What are the Benefits of a Dog Park?
A dog park can be a great benefit for you and your pet. It provides a place for pups to meet and play, build social skills, and get some much-needed exercise.
Dog parks also offer a safe and clean environment, as well as a sense of community for pet owners. They can serve as a great way to create a new relationship with your pet and to bond with other pet owners in the area.
Having a dog park in your city can help reduce the number of pet-related complaints and can help to keep your neighborhood clean and safe. As people come to the park, they are more likely to pick up after their dogs and discard any pet waste properly.
This can help to reduce the amount of trash in your city and make your neighborhood a more pleasant and inviting place. Dog parks can be a great source of entertainment and can help to create a sense of community among pet owners in the area. They are a great way to meet other pet owners and to learn about different breeds. They can also help to provide more opportunities for your furry friends to have fun and interact with other dogs, helping to keep them healthy and happy.
Is Kitchener Ready for a Dog Park?
Kitchener is certainly ready for a dog park! Not only are there a lot of pet owners in the city, but the city is also quite pet-friendly. A dog park would be the perfect addition to the city and provide an excellent way for pet owners to socialize and give their furry friends a chance to get some exercise.
The City of Kitchener has plans to move forward with a dog park, but they need public consultation to determine if it is feasible. Residents have an important role in the decision-making process, and they should take advantage of this opportunity to have their voices heard. By participating in the public consultation process and providing feedback, residents will be able to ensure that the city provides the best possible experience for pet owners.
Kitchener's Pet Population
The city of Kitchener is home to many pet owners and it is important to consider this population when thinking about a potential dog park. Kitchener is home to more than 5,000 dog-owning households and over 10,000 cats, making up an impressive 17% of the city's population. This number continues to grow, with more and more residents eager to have a furry friend of their own.
With the city's increasing pet population, it is clear that a dog park would be a beneficial addition to the city and its residents.
Having a dedicated dog park in Kitchener would provide a safe and fun environment for dog owners to socialize with their furry friends. Whether it's playing fetch, taking a leisurely stroll, or just socializing, a dog park could be an excellent place for pet owners to enjoy quality time with their pets. The presence of a dog park can help to encourage responsible pet ownership by educating new dog owners on the importance of proper pet care and safety. It is important to consider the potential of a dog park in Kitchener and how it could positively impact the city's pet population.
Kitchener's Pet-Friendly Environment
Kitchener is a great place for pet owners. There are many pet-friendly businesses, parks, and trails for your pup to explore.
The city supports responsible dog ownership with year-round programs that encourage better canine behavior. This pet-friendly attitude makes it easier to discuss potential plans for a dog park in the city.
It shows that the city is open to new ideas and is eager to create a safe and fun space for pups to play. If you're interested in pushing for a dog park in Kitchener, the first step is to get involved in public consultation. This is where the city opens up the conversation and allows residents to voice their opinions and ideas.
This is a great opportunity to show your support and make your voice heard. You can help ensure that Kitchener gets its dog park by speaking up and making your opinion known.
Public Consultation for a Dog Park
As Kitchener residents consider how best to make the city more pet-friendly, a dog park has been proposed. The City of Kitchener is conducting public consultation to determine if a dog park is a feasible option. If you are a pet-owner or a dog-lover, now is the time to make your voice heard and join the discussion.
Public consultation for a dog park will give you the opportunity to provide your opinion on the proposed dog park.
You can take part in the public consultation by attending neighborhood meetings, completing surveys, and taking part in online forums. By joining in the discussion, you can help the City of Kitchener make an informed decision on whether or not a dog park is the right fit for Kitchener. So don't miss out – now is the time to share your thoughts and help make Kitchener pet-friendly!
The City of Kitchener's Dog Park Plans
The City of Kitchener has plans to build a new dog park, and is currently engaging the public in an effort to determine whether or not this is a feasible venture. The city is open to the idea of creating a dog park, as it understands the many benefits that come with such a project, including increased community involvement, improved physical and mental health of both pet owners and their canine companions, and providing a safe space for people and their pets to socialize. The city is inviting the public to take part in a survey, in order to get their input on the project and ensure that the proposed dog park meets the needs of the community.
The survey is designed to give residents an opportunity to share their opinions and make their voices heard. It covers topics such as types of amenities that should be included in the park, locations that would be suitable for a dog park, and the safety measures that should be taken to ensure the safety of all users.
Residents are encouraged to take part in the survey and provide their input, as this will help the city determine whether or not a dog park is a feasible venture. By taking part in the survey, residents can help shape the future of the dog park and make sure it meets the needs of the community.
How Can Residents Participate in Public Consultation?
Residents of Kitchener interested in the potential for a dog park should take the time to participate in public consultation. Depending on the city's plans, this may mean attending meetings, submitting surveys or contacting representatives.
The city of Kitchener is actively seeking the input of its citizens, so showing up and voicing your opinion could be instrumental in the realization of a dog park. Participating in public consultation is an important way to make sure your voice is heard and to help make sure that the dog park fits the needs of the community. Getting involved in public consultation means that citizens can express what they would like to see in a dog park.
Citizens can also contribute their knowledge of local parks and open spaces that could be suitable for a dog park. Public consultation is a great opportunity for citizens to engage with other dog owners in the city and learn more about the potential for a dog park. Participating in public consultation could be the key to ensuring a successful dog park in Kitchener.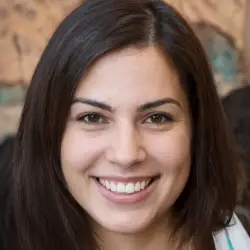 Latest posts by Megan Turner
(see all)