It is important to get winter clothes for your dog to keep them warm and safe. Not only can the right winter clothes provide extra warmth and comfort, they can also protect your dog from harsh weather conditions, dirt and debris, and keep them safe from illness and injury. Winter clothes can help to regulate your dog's body temperature during cold weather and provide extra protection against frigid winds and icy rain. With so many options available, finding the right fit for your pet can be tricky, but with a little bit of research, you can make sure your dog stays safe, warm, and healthy all winter long.
Benefits of Dog Clothes
Dog clothing is incredibly beneficial for your pup, no matter the season. Not only does it keep your pup looking stylish, but it can also protect them from harsh elements and provide them with additional warmth.
Not to mention, it can help them stand out from the crowd and showcase their unique personality. In the winter months, dog clothes become even more of a necessity.
Cold temperatures and snow can be dangerous for your pup, so dressing them in the proper winter attire is essential. Winter clothes are designed to help keep your pup warm, while preventing them from getting sick or injured in the cold.
It'll help them look cute and cozy! When searching for the right winter clothes for your pup, make sure you find something comfortable and well-fitting. You want to make sure that your pup has full range of motion and is able to move freely in the clothes. Don't forget to prioritize waterproof and windproof fabrics, as these will help keep your pup protected and warm in any type of weather.
Necessity of Dog Winter Clothes
Winter can be a difficult time of year for your pup. It can be cold, wet, and sometimes dangerous for them.
While it may seem like a good idea to simply bundle your pup up with a coat, there are other types of winter clothes that can help protect them from the elements. It's important to consider the necessity of dog winter clothes to keep your pup healthy and safe in cold weather. First and foremost, dog winter clothes should provide warmth.
This will help protect them from the cold and keep them comfortable. They should also provide protection from wind, rain, and snow, as well as any other elements they may be exposed to.
When it's cold outside, it's important that they stay warm and dry to prevent any potential health risks.
When shopping for dog winter clothes, it's important to find the right fit. Clothes that are too big or too small can make it difficult for your pup to move around, making it uncomfortable for them. You should also make sure that the clothes are well made and durable, so they can stand up to the elements.
A good quality coat or jacket is essential for keeping your pup warm and safe in cold weather. With the right clothes, you can make sure that your pup is safe and comfortable during the winter months.
Proper protection from the elements is essential in cold weather, so make sure to find the necessary dog winter clothes for your pup. They'll thank you for it!
Types of Dog Winter Clothes
When selecting winter clothes for your dog, there are a few different types to choose from. The most common type of dog winter clothing is a coat or sweater, usually made of a weather-resistant material like nylon or wool. These pieces of clothing keep your pup warm, while also protecting them from the elements.
Another popular option is booties, which can help protect your pet's feet from the cold and slippery surfaces. There are insulated dog beds and blankets which are great for providing extra warmth during colder months.
When looking for the right winter clothes for your pup, make sure to consider their size and breed. For smaller dogs, a coat or sweater with a hood and drawstring waist is ideal.
Booties should have adjustable straps to ensure a snug fit.
For larger dogs, a heavy-duty coat with a water-resistant outer shell is recommended. Whatever type of clothing you choose, look for items with breathable materials to ensure your pup stays comfortable. Don't forget to keep an eye on your pup when they're wearing winter clothes.
Make sure the fit is comfortable and not overly tight, and keep an eye out for signs of distress such as excessive panting or restlessness. With the right winter clothes, your pup can enjoy the outdoors without sacrificing any comfort or safety.
Finding the Right Fit for Your Dog
Finding the right fit for your dog is essential for both their comfort and protection from the elements. Before you go out shopping, measure your dog's neck, chest and back. Take into account that some clothes may require a bit more room to move around and be comfortable.
Look for clothes with adjustable fastenings such as buckles, Velcro or drawstrings, as these will be the most versatile options and allow you to get the perfect fit.
When it comes to materials, wool and fleece are usually the best choice for keeping your dog warm and dry. If you want something more durable, then synthetic materials like nylon and polyester may be a better option. Don't forget to check the labels for washing instructions to make sure the clothes are easy to care for.
When picking out clothes for your pup, make sure to choose a style that's comfortable and won't restrict their movement. Don't forget to pick out a few accessories like hats, gloves or boots to complete their look.
A good rule of thumb is to let your pup test out the clothes before you buy them to make sure they're comfortable. With the right fit and style, your pup will stay warm and look cute all winter long.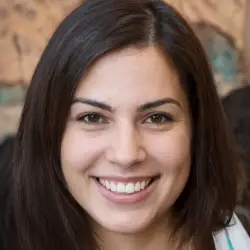 Latest posts by Megan Turner
(see all)