Dog boarding can be a great way to provide reliable and affordable care for your furry friend while you're away. It's important to do some research to find the right facility for your pup.
Look for a facility with qualified and knowledgeable staff, comfortable boarding spaces, and quality amenities. Ask questions about health and safety policies, the types of activities offered, and any additional services the facility offers. Weighing the pros and cons of dog boarding can help you make the best decision for your pup. Make sure to properly prepare your pup for boarding by bringing along their favorite treats, toys, and blankets to keep them feeling safe and secure.
Researching Dog Boarding Options
When researching dog boarding options, it's important to ask questions and do your homework. Start by making a list of facilities in your area, then visit them and ask questions. Some considerations include safety, quality of care, the facility's reputation, and cost.
Make sure to ask how much exercise your dog will get, how often they will be fed, and what type of interaction they will receive.
Ask about the types of treats or snacks the facility offers and if they have any special services, such as grooming or training. Be sure to read reviews from other pet parents, inquire about the employees' expertise, and ask for references. Make sure to ask about the facility's policies and procedures for dealing with health concerns, such as vaccinations and preventative care. Knowing that the facility has a good track record for taking care of pets will ease your mind and provide peace of mind.
Questions to Ask the Dog Boarding Facility
When looking for a dog boarding facility, there are certain questions you should ask to ensure you are making the best decision. Ask about the qualifications and experience of the staff. Make sure they are knowledgeable and have a good understanding of how to care for dogs.
Inquire about the size and type of kennel your dog will be staying in and what type of activities are available to keep your pet entertained.
Ask about the facility's hours and policies, such as what type of food is available and what happens if your dog gets sick while boarding. It is also important to ask about the health and safety protocols they have in place, such as vaccinations and flea treatments.
You should also ask about the socialization policies. Find out if the dogs will be allowed to interact with other dogs, as well as what type of supervision they receive while playing. Ask if the facility offers daycare services and if there are additional fees for extra services.
It is important to ask if there is a veterinarian nearby in case of an emergency. By asking the right questions, you can give your dog the best possible care while boarding.
Making the Decision
Making the decision to board your dog can be a difficult one. It is important to consider the pros and cons of dog boarding and ensure that you find the right facility for your pup.
Before making your decision, you should research available options and ask questions to determine if the facility is a good fit for your furry friend. Be sure to look for a facility with experienced, compassionate staff and a safe, comfortable environment. It would be helpful to observe the facility and meet with the staff to get an idea of the environment.
Ask about staff credentials and any certifications the facility may have.
It is also important to make sure that the facility offers the services you need, such as playtime, grooming, and medical care if necessary. Be sure to prepare your pup for the boarding stay.
Give your dog plenty of exercise before the stay and bring along familiar items, such as toys and blankets, to help them feel more comfortable. If possible, plan a visit to the facility before your dog's stay to allow them to get used to the environment and staff. With the right preparation and research, you can make the right decision for your pup and you.
How to Prepare Your Dog for Boarding
Preparing your dog for boarding can be a daunting task. To make the transition easier, start by taking your pup to their new home a few days before their stay begins to allow them to get familiar with the environment. To help them adjust, bring along a few of their favourite toys, treats, and blankets.
If possible, take the time to meet the staff and other pets staying at the boarding facility. This will help your pup feel more comfortable when it actually comes time to board.
Getting your pup prepared for boarding also means taking them to their regular veterinarian for a checkup and updating their vaccinations.
You should also make sure that your dog is up to date on flea and tick preventatives, as well as heartworm medications. Make sure that you bring along your pup's regular food, as well as any other special supplements or medications that they take regularly. Doing all of these things ahead of time will help ensure that your pup is comfortable and safe during their stay.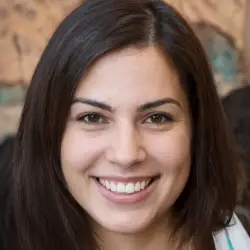 Latest posts by Megan Turner
(see all)