Starting a successful dog grooming business is a great way to turn your passion for dogs into a rewarding career. No matter your experience level, you can make it work if you plan ahead and have the right strategy. Begin by researching your target market and understanding the competition.
Decide on the best location for your business, purchase the necessary equipment, and set your prices. Devise a comprehensive marketing plan to generate clients and put your customer service skills to use. With the right approach, you can enjoy the many advantages that come with owning a dog grooming business.
Understanding Your Target Market
It's important to understand the market you're serving when starting a dog grooming business. You need to do research and find out who your customers are and what they expect.
The most successful businesses are those that meet the needs of their target market. Knowing the demographics, locations, demands, and interests of your potential customers will help you create a successful business plan. You should also research the competition and see what they have to offer.
Look at their pricing, customer service, and marketing strategies. This will give you an idea of how to differentiate your business from the competition and make sure you're offering the best services possible.
You can also use this research to inform your pricing and customer service strategies. You should use customer feedback to determine what changes you need to make to your business in order to better meet the needs of your target market. By understanding who your customers are and what they want, you can make sure your business is successful and profitable.
Researching the Competition
Researching the competition is an essential part of starting a successful dog grooming business. It gives you insight into what the market looks like and what your competition is doing. Find out what types of services your competitors offer, their pricing structures, and other details about their operations.
Ask others in the industry what works for them and what doesn't, and also take a look at online reviews.
This will help you create a competitive edge for your business. Research any local ordinances or regulations that may apply to your business. This will ensure that you are in compliance with all local laws and regulations.
Choosing Your Equipment
Choosing the right equipment for your dog grooming business is essential. You'll need to invest in high-quality tools and products that will make your job easier, while also ensuring that your services are up to the highest standard.
You should invest in a professional-grade clipper, high-quality scissors, and grooming table, as well as a selection of different brushes, combs, and shampoos. You'll also want to purchase a variety of trimming and styling products to keep your clients looking their best.
Don't forget to consider the cost of the equipment, as well as its durability, and features. It's also important to consider other helpful equipment, such as a drying cabinet and cage.
A drying cabinet will help to keep your clients' dogs comfortable, while a cage will provide added security. Investing in a decent vacuum cleaner and floor steamer will also help you to keep your workspace clean and hygienic. Don't forget about safety and comfort; invest in a pair of professional grooming gloves and aprons to protect your hands and clothes.
Deciding on a Location
When looking for a place to set up your dog-grooming business, it's important to consider the needs of your clients. Think about the type of clientele you want to attract and what their needs are. Are they looking for convenience or luxury?
Would they prefer a free-standing building or a storefront?
Is there enough parking nearby? Do you need to be near any pet stores or medical centers? It's also a good idea to look into zoning regulations and licensing requirements in your area.
Having the right paperwork and permits in place will help ensure your business runs smoothly. Doing your research ahead of time will save you a lot of headaches and help you get up and running faster. It will help you pinpoint the best location for your business.
Setting Your Prices
Setting your prices can be tricky, but with a little research and patience, you can come up with a pricing structure that makes sense for your business. Start by researching what other dog grooming businesses are charging in your area. This will give you an idea of how much you should charge for your services.
Don't forget to factor in the costs of renting a space, buying equipment, and other expenses you may incur. You don't want to undercharge or overcharge, so take your time and make sure you're pricing your services in a way that's fair and reasonable.
Once you've determined a price point, consider offering discounts or promotions to attract more customers. Consider offering discounts if your customers buy multiple services or if they refer a friend.
You can also offer discounts for special occasions, such as birthdays or holidays.
This will help you create loyalty and encourage people to come back to your business. Whatever you do, make sure you're communicating your pricing clearly. If customers are confused or unsure of what they're paying for, they won't be likely to come back.
Building a Marketing Strategy
Marketing your business is an essential part of creating success. To begin, you should create a clear message of who your business is, what services you offer and why customers should choose you. You can create a website or social media page that showcases your services and any offers you have.
You should always be thinking of new ideas to draw in customers. Try offering discounts for referrals, discounts for regular customers or even free services for new customers.
You could also look into offering seasonal discounts or discounts for large orders.
Joining local business communities and participating in events like pet shows can help you reach more potential customers. Don't forget to reach out to local pet stores or vets and ask if they can include your business information in their newsletters or on their websites. The more people that know about your business, the more successful you'll be.
Establishing Good Customer Service
Good customer service is one of the most important aspects of running a successful dog grooming business. It is essential that your customers feel welcome and appreciated when they come in. Invest in customer service training for yourself or your staff and learn to interact with customers in a friendly, knowledgeable way.
Make sure that you are always approachable and courteous, no matter how busy the shop might be.
Have a system in place to ensure that all customers have their questions answered and their needs met as quickly as possible. When it comes to customer service, always go the extra mile. Offer additional services or discounts to repeat customers, and ensure that your shop is always clean and tidy.
Consider providing treats or toys for customers' pets as a way to show your appreciation and build loyalty. Make sure that you remember customers' preferences and pets' names. This can go a long way in making the grooming experience a positive one for the customer.
The Benefits of Having a Dog Grooming Business
Having a dog grooming business can provide you with a great deal of freedom and flexibility. You get to be your own boss, you can set your own hours, and you don't have to worry about being micromanaged. You can also tap into the huge market of dog owners who are looking for quality services.
With the right combination of pricing, marketing, and customer service strategies, you can build a successful and profitable business. One of the great things about having a dog grooming business is that you get to connect with fellow animal lovers.
This connection can be incredibly rewarding, as you get to meet people who have the same passion and appreciation for dogs that you do. You can also use your business as a platform to give back to the community by organizing fundraisers or participating in animal-related charities.
As a dog groomer, you have the opportunity to make animals look and feel their best.
You can make a real difference in the lives of the people you serve and their furry companions. Not only that, but you'll also get to experience the joy of seeing your clients and their pets leave your business feeling happy and looking great. It truly is one of the best rewards any entrepreneur can receive.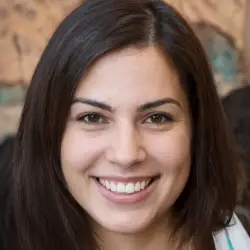 Latest posts by Megan Turner
(see all)