Traveling with your dog can be a fun and rewarding experience if done safely. By taking the necessary precautions and doing some pre-travel preparations, you can ensure your pup's safety and comfort while on the road.
Start by investing in a proper safety harness that fits your pup and attaching it to the seatbelt. Make sure that the car has adequate ventilation, and pack enough water and food for the entire trip.
During the ride, make sure to keep your pup comfortable by providing them with a supportive cushion and familiar toys. Don't forget to keep an eye out for potential hazards and take breaks throughout your trip. With the right preparation and a watchful eye, you and your pup can set off on your next adventure with confidence.
Benefits of Traveling with Your Dog
Traveling with your dog can be a great experience. It can provide your pup with bonding time with you and lots of exercise.
When travelling with your dog, you can also save money on pet-sitters, boarding and dog-walking services. It allows you to create lasting memories and explore new places together. To ensure your pup's safety during car rides, there are some important steps you need to take.
Harnessing your dog is a must for car travel.
It's a way to protect your dog in case of an accident, as it keeps them from being thrown around the car or out of the window. Make sure your car has proper ventilation, and always bring water and food to keep your pup hydrated and nourished.
During the trip, make sure your pup is comfortable, and be sure to take safety precautions such as not leaving them alone in the car and never allowing them to ride in the front seat. When selecting a car, consider how comfortable your pup will be in the available space. And if the climate is warm, make sure the car stays nice and cool.
Pre-Travel Preparations
Before embarking on a road trip with your dog, it is essential to make sure all the necessary preparations are done. To ensure your pup's safety, make sure to purchase a secure and comfortable harness for them to wear.
This will keep your pup safe and secure in the car and prevent them from jumping around and distracting the driver. Make sure the car is well-ventilated, as this will keep your pup comfortable and safe during the ride. Providing them with water and food will keep them hydrated and happy throughout the journey.
Harness
Using a harness for your dog when travelling in the car is a must. Not only does it ensure that your pup stays safe and secure, but it can also help protect them from injury in the event of an accident.
A good harness should be strong enough to keep your pup from coming loose, and it should also be comfortable enough for them to wear for long periods of time. Make sure to pick one that fits your pup correctly, and take some time to get them used to wearing it before the journey. It's also a good idea to have a spare harness in case of emergencies.
When you are choosing a harness, it's important to consider the size and breed of your dog. Smaller dogs will need a harness that fits them snugly, while larger breeds may require a harness with a wider band and additional padding.
You should also make sure that the harness is adjustable and has adjustable straps so that you can achieve an ideal fit. Consider a bright-colored harness with reflective material so that your pup will be easier to spot in low-light conditions.
Be sure to check the condition of your harness regularly. Inspect the buckles, straps, and any other components for signs of wear and tear.
If any of the components are not in good condition, replace them immediately. With the right harness and a little bit of care, you can ensure that your pup is safely and comfortably travelling with you in the car.
Car Ventilation
When traveling with your pooch, it's important to make sure they are safe and comfortable. One way to do this is to ensure that your car is well ventilated. Make sure the windows are partially opened and that your pup can get some fresh air.
If your car has air conditioning, set it to a comfortable temperature.
If your car is too hot, your pup can become dehydrated or suffer from heat stroke. Use a car seat cover or a car hammock to help protect your car from fur and dirt. This will also provide your pup with a more comfortable environment while they travel.
If you don't have these items, place a blanket or towel over the car seat. This will provide extra comfort for your pup and help keep them from slipping and sliding around in the backseat.
Water and Food
It is important to ensure your pup stays hydrated and fed during your car journey. Make sure to bring enough water and food for your dog, especially when your trip is a few hours long. Pack a few treats as well, so that you can reward your pup during stops.
It's important to remember that it is dangerous to feed your pup food while the car is moving, so plan stops at rest areas to feed them. It's also important to remember that, if you're travelling on long trips, your dog may need to use the restroom.
Make sure to plan for stops, so that your pup can take breaks. You can even plan for some extra rest stops for longer journeys so that your pup can get out and stretch their legs.
Make sure to bring some biodegradable poop bags, so you can pick up after your pup if needed.
If your pup tends to get car sick, you may want to talk to your veterinarian ahead of time and ask for advice on how to prevent motion sickness. You may also want to bring along medications, such as Dramamine, just in case it's needed. This can help your pup feel more comfortable during the car ride. Taking these precautions can help ensure a safe and comfortable car ride for you and your pup.
During the Trip
Traveling with your dog can be an incredibly rewarding experience for both of you! To make sure you both have a safe and enjoyable journey, here are some tips.
Start by properly securing your pup with a snug-fitting harness and attaching it to a seatbelt, or if you have a large vehicle, put them in the backseat, away from any airbags. Be sure to open windows a crack to provide adequate ventilation, and bring water and food for your pup on the road.
During the trip, keep an eye on your furry friend to make sure they stay comfortable and safe. If your pup is smaller, invest in a booster seat to help keep them secure and cozy, or if the weather is warm, keep the air conditioner running and make sure they aren't exposed to extreme temperatures. If you're planning a long trip, make sure your vehicle is big enough to accommodate your pup's crate or bed comfortably. Following these tips can help make your car ride a pleasant experience for both you and your pup!
Dog Comfort
It's important to ensure your dog is comfortable while travelling in the car. When setting out, make sure they have plenty of space to stretch and move around. Consider bringing some of their favorite toys, especially if they'll be travelling for an extended period of time.
Make sure their bedding is comfortable and warm, as your pup may need some extra snuggles during the ride.
When driving, try to limit sudden movements, as these can make your pup uneasy. If possible, take regular breaks to give your pup some time to use the bathroom, stretch their legs, and get some fresh air. Be sure to check in with your furry friend every so often to make sure they're still comfortable and not feeling overwhelmed. With a little bit of preparation and attention, your pup will have a safe and comfortable journey.
Safety Precautions
When traveling with your dog, safety should be your top priority. Make sure your pup is secured in a safety harness while you're on the road. The harness should be adjusted to fit snuggly, yet comfortably, and make sure it's secured to the car's seatbelt.
Always check to ensure the harness hasn't shifted or loosened during your travels.
Make sure your car is adequately ventilated. Whether you have the windows partially open, or the air conditioning running, create a comfortable environment for your pup. Provide your pet with plenty of water, and if they're used to it, food.
It also helps to have toys, treats, or a blanket to keep them comfortable and entertained. Make sure your pup is never left alone in the car, especially in the summer when temperatures can get very hot.
Make sure your pup is leashed before you open the car door, and be sure to clean up any messes before leaving the vehicle. Following these simple tips will ensure that your pup is safe and comfortable during your travels. Whether you're just going on a short drive or taking a longer road trip, make sure to take the proper safety precautions to keep your furry family member safe!
Additional Tips
When traveling with your pup, be sure to consider the size of your vehicle. A larger vehicle is better suited if you plan to travel with your pup, as it will provide more room for your pup to move around and be comfortable. If you have a smaller car, consider investing in a car seat for your pup to sit in during the ride.
It is important to regulate the temperature of the car. If it is too hot, your pup may overheat, so it's best to keep the air conditioning running or crack the windows for some fresh air.
If it is too cold, your pup may get chilled, so dress them up in an extra layer and keep the car heater running. Be sure to keep your pup secure while driving.
If you can, buckle them up into a harness so they will stay in place, or even better, invest in a pet travel seatbelt to give your pup extra security. If you have to make a swift turn or stop, this will ensure your pup will stay safe and secure in the car.
Vehicle Size
When travelling with your dog, it's important to choose the right size of vehicle. A small car can be uncomfortable and unsafe for a large dog, and a large car can be expensive and less fuel-efficient for a small dog.
The best choice is to match your vehicle to your dog's size. If your dog is small, opt for a smaller car, and if they are larger, choose a larger vehicle. Make sure that the vehicle has enough room for your pet.
If you're planning on taking long trips with your pet, you'll need to make sure that there is enough space for them to move around and stretch out.
If the car is too cramped and your dog feels uncomfortable, they may become agitated and stressed, which can lead to accidents or other safety issues. It's important to think about how you will transport your pet on the day of the trip.
If your dog does not fit in the vehicle comfortably, consider investing in a pet carrier for them. Pet carriers are designed to provide a safe and comfortable place for your pet to ride, and they are travel-friendly. Be sure to get a carrier that is sturdy, well-ventilated, and secure.
Temperature Regulation
When traveling with your dog in the car, it is important to maintain an accurate temperature in the vehicle. Depending on the season and your location, the temperature can fluctuate and you don't want your pup to overheat or become too cold. Make sure to keep your car cool in the summer by parking in the shade and rolling down the windows to let the air flow.
In the winter, a heated car seat or a blanket can help keep your pup warm and toasty.
You can also opt to use a temperature-regulating pet seat cover that keeps your pup cozy no matter what the weather is like outside. It is also advisable to avoid leaving your pup in the car for long periods of time.
Even if the temperature outside is cool, the car can become very hot in a short amount of time. This can be dangerous for your pup and can cause heat exhaustion or worse. If you need to leave your pup unattended in the car, make sure to leave the windows open and to check on them regularly. Safety always comes first!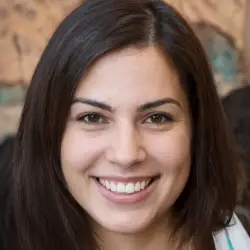 Latest posts by Megan Turner
(see all)