Finding the right person to walk your dog is an important task. Not only do you want to find someone who is reliable and trustworthy, you also need to find someone who is willing to charge a fair price. Before you commit to a dog walking service, it's important to research average prices, as well as all the factors that can affect how much you pay for this service. By doing your homework, you can find a dog walker that fits your budget and meets your needs.
Pricing
If you are looking for someone to take your furry friend for regular walks, it is important to understand the fees that are associated with the service. In general, you can expect to pay anywhere from $15 to $20 per hour for dog walking services.
The price can vary depending on certain factors such as the size of your dog, the distance traveled, and the number of dogs walked at once. It is important to ask the potential dog walker questions to get a better understanding of the service they provide and the rate they charge. When researching and interviewing dog walkers, make sure to ask plenty of questions.
This includes finding out how much experience they have, what areas they cover, what their cancellation policy is, and if they offer additional services. Ask what type of leash they use and if they are comfortable with any special commands or commands you may want them to use. All of these factors can make a difference in the quality of service provided and the cost.
Average Prices for Dog Walking Services
When it comes to dog walking services, the average cost can vary greatly depending on the length of the walk and the number of services included. Generally speaking, you should expect to pay an average of $15-$20 per hour for a professional dog walker.
It's important to keep in mind that these prices can vary depending on the area or city you live in, as well as the kind of services you are looking for. Before you sign up for a dog walking service, make sure to ask the provider about their pricing structure and any other fees that may be involved.
Ask about discounts for multiple dogs and regular walks, as well as any additional services like feeding, playing, training, and more. Be sure to clarify if the price you are quoted includes all of these services or just the walk itself. At the end of the day, it all boils down to finding the best fit for you and your pup.
Be sure to ask plenty of questions and compare the prices before committing to a dog walking service. After all, you want to make sure you're getting the best value for your money.
Questions to Ask when Hiring a Dog Walker
When hiring a dog walker, it's important to ask the right questions to ensure that you are getting the best service for the right price. Ask about their experience with dogs, their policies, their availability and any extra services they may provide.
It's also a good idea to talk to previous customers and to get a feel for their work. Here are some questions to ask when hiring a dog walker. Ask about the dog walker's experience.
How long have they been walking dogs?
Are they certified in any way? Do they have any special training in working with dogs?
Ask about their policies. Do they have any restrictions or requirements?
What type of leash do they use? How long are the walks? What type of environment do they take the dogs in?
Ask about their availability and any extra services they may provide.
Are they available for weekday, weekend, or holiday walks? Do they offer other pet services such as grooming, feeding, or overnight care? It's also important to ask about their payment policies and to make sure you are comfortable with them. By asking the right questions, you can find the perfect dog walker to meet your needs and ensure that your pup is getting the best service possible.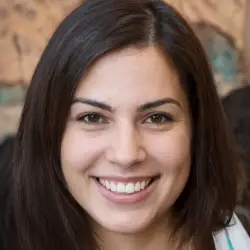 Latest posts by Megan Turner
(see all)