If you are considering a career as a Dog Groomer in the UK, you should know that you can earn a varied income depending on your experience and location. Average wages for Dog Groomers fall between £7,000 and £30,000 per year, and there are a variety of factors that can affect your salary. In addition to salary, there are further opportunities for those wishing to progress in the field, with training and qualifications available to boost your earnings.
What is the Average Salary of a Dog Groomer?
The average salary of a Dog Groomer in the UK can vary widely depending on various factors such as location, experience and qualifications. On average, Dog Groomers can earn between £7,000 and £30,000 per year.
Those employed in London and other major cities tend to earn a higher income than those in rural areas. For those who are self-employed, earnings will depend on the number of clients they have and the business model they use. In order to maximize earning potential, it is important for Dog Groomers to take the time to properly train and qualify.
This will help them to develop the skills they need to provide a high quality service to their clients.
Further qualifications, such as pet first aid, can also help increase one's earning potential as it demonstrates a higher level of knowledge and skill. Dog Groomers who are committed to their profession can also advance their careers by taking on managerial roles or starting up their own business. There is potential for those who are experienced and qualified to earn a good living from the industry. With the growing demand for pet-related services, getting started in the grooming business can be an excellent option for those looking to build their career in the industry.
Earnings in the UK
Dog groomers in the UK can expect to earn a varied income, depending on their experience and location. Factors such as the cost of living and the availability of jobs can affect the amount of money a groomer can make. The average earnings for a dog groomer in the UK is between £7,000 and £30,000 per year.
The cost of living in the area and the cost of running a business can make a big difference to the amount of money a groomer can earn.
Self-employment is one of the most popular ways of working as a dog groomer in the UK. This can be particularly attractive to those who wish to work their own hours and have the freedom to choose their own clients. Self-employment does come with the additional responsibility of finding and keeping clients, so it is important to consider all the implications before taking the plunge into self-employment. For those who want to pursue a career as a professional dog groomer in the UK, there are a variety of training and qualification options that can help improve their skills and boost their earning potential.
Factors That Impact Salaries
Dog groomers in the UK can earn a wide range of incomes, depending on their experience and location. The more experienced you are, the more money you will earn. Location is another important factor to consider – rates of pay vary across the UK, especially when it comes to living in rural or urban areas.
In London for instance, dog groomers can expect to earn significantly more than in a smaller town. It is also worth noting that dog groomers who are self-employed generally earn more money than those who are employed.
When it comes to progressing your career, the most important factor is your qualifications. It is essential that you have the right qualifications to be a successful dog groomer.
You should also consider additional training and qualifications to further your career and make yourself more attractive to potential employers.
This can include specialised courses such as canine nutrition, canine first aid and canine behaviour. As a dog groomer in the UK, you have the opportunity to earn a good salary and progress your career. With the right qualifications, experience and training, you can become a successful dog groomer and potentially earn up to £30,000 a year. If you are dedicated, motivated and passionate about grooming, the sky is the limit!
Average Earnings by Location
Dog groomers in the UK can expect to make anywhere between £7,000 and £30,000 a year depending on location. In big cities such as London, Manchester and Edinburgh, you can expect to make more than in smaller towns and rural areas. But don't let that discourage you – even if you're starting out in a small town, you can make a decent living.
Experience will also play a big role in your income, so the more experienced you become, the more you can charge for your services.
If you're looking to make the most money, you'll need to do more than just dog grooming. Working at a pet spa or a pet store is one way to increase your potential earnings.
You can also consider taking on additional training, such as dog massage or dog obedience training, which can help you to increase your hourly rate. It's also worth looking into other opportunities in the industry.
Dog groomers can often find work in pet photography, writing, or even teaching. With the right experience, you could even set up your own business, such as a dog walking or pet sitting service. Whatever you decide to do, the possibilities are endless and a career as a dog groomer in the UK can be very rewarding.
Self-Employment vs. Employment
Self-employment can be a great way to make a living as a dog groomer in the UK. It allows you to create your own schedule and make your own decisions. You can set your own rates and fees, but you will also need to pay your own taxes and take care of the expenses that come with running a business.
When employed as a dog groomer, you will have more stability, but your salary will depend on the employer's rates and policies. You'll have to stick to a schedule, and you may have to work during public holidays and weekends.
When considering self-employment or employment, it is important to consider your goals and the lifestyle you are comfortable with. If you are looking for a consistent, stable income, you might want to consider employment.
If you prefer flexible working hours and the freedom to choose your clientele, self-employment may be the best choice for you. Whichever option you choose, it is important to remember that both require significant expertise and dedication to perform the job to a high standard. Whether you decide to go with self-employment or employment, taking the necessary qualifications and striving to stay up to date with the latest technologies and techniques is essential to be successful in the field of dog grooming.
Career Progression
It's important to remember that while dog grooming can be lucrative, you'll need to stay on top of your career progression. Training and qualifications are a must to stay competitive, as there are more dog groomers entering the profession each year.
Consider investing in a course, diploma, or certification to show your clients that you're a professional. It will also help to build your confidence and gain the respect of those in the industry. Additional qualifications can also open up more opportunities for career advancement, allowing you to increase your earning potential.
Look into further opportunities that may be available to you as a dog groomer.
You could look into running your own business, or becoming a specialist groomer for certain breeds. There are also options for setting up a mobile dog grooming service and even teaching dog grooming classes. All of these provide additional ways to make money and to expand your career. With a bit of hard work and dedication, you could be reaping the rewards of a well-paid career in dog grooming!
Training and Qualifications
If you are serious about becoming a dog groomer in the UK, training and qualifications are vital. It is important that you find a reputable training course that is tailored to your specific needs and requirements. This will ensure that you are up to date with the latest techniques and safety practices.
As you progress, consider adding additional qualifications to your portfolio to demonstrate your capabilities and expertise. Employers will often require you to hold qualifications such as a Level 2 or Level 3 Certificate or Diploma in Dog Grooming.
These qualifications will provide you with the skills and knowledge to confidently groom a variety of breeds and maintain a professional grooming service. There may also be additional courses and qualifications that you could take to further develop your skills and experience. Doing so will help you to stand out from other applicants and will put you in a better position to command higher salaries.
Further Opportunities
For those dog groomers looking to further their career, there are many opportunities available. With the right training and qualifications, you can progress to become a business owner, salon manager, or even a lecturer in canine behaviour and grooming.
Attaining additional qualifications will not only boost your earnings, but will also help you to stay ahead of the competition. Gaining experience is also an excellent way to further your career.
Working in different salons can give you a great insight into different methods and techniques that can help you to become an even better groomer. There are also plenty of online courses that can help you to stay up to date with the latest trends and developments in grooming. Working as a freelance groomer is also an option, giving you the opportunity to work with a variety of different clients.
Being your own boss and setting your own prices can be a great way to boost your earnings and give you more control over your work. Being a successful dog groomer requires hard work, dedication, and the right qualifications. With the right attitude, you can make a good living in the dog grooming industry.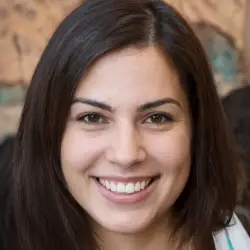 Latest posts by Megan Turner
(see all)