Traveling with your pup can be an amazing experience for both of you, but it can also become expensive if you don't plan ahead. Before you embark on your adventure, it's important to consider the costs of taking your dog on a trip. From transportation to food to vet visits, there are plenty of expenses you'll need to factor in when budgeting.
With a bit of planning and research, you can find ways to save money and make your trip more affordable. Read on to learn more about the costs of taking your pup on a road trip and how you can make it cheaper.
Costs of Taking Your Dog on a Trip
Taking your dog on a trip can be expensive, but there are ways to keep the costs down. When it comes to transportation, consider all your options such as flying, driving, or even taking the train. Think about accommodation too – will you stay in hotels or camp out?
If you're going to be hitting the road, don't forget to factor in the cost of food. If you want your pup to travel in style, be prepared to shell out extra cash.
Vet visits and emergencies can add up and should also be accounted for when budgeting. The best way to save money on taking your dog on a trip is to do your research.
Look for DIY travel options such as carpooling, or select budget-friendly accommodation. If you plan ahead and budget wisely, you can still have a great trip without breaking the bank.
Try to reduce vet visits, and make sure to pack plenty of snacks in case of unexpected delays or emergencies. With a little planning and preparation, you can save money and have an incredible time with your furry friend.
Transportation
When planning to travel with your pet, consider the cost of transportation first. Whether you're flying or driving, it's important to include your pet in your plans. Flying will likely be the most expensive option, but it can be worth it if you're traveling a long distance.
Check to see if the airline you're flying with allows pets and be sure to review their pet policies. Driving is typically the most affordable option, but make sure you plan for plenty of rest stops for your furry companion.
If you're renting a car, check to see if they allow pets in the vehicle, and if there are any additional fees associated with bringing a pet along. If you're planning to take a bus, train, or ferry, research their pet policies and fees as well.
If you're taking a road trip in your own car, be sure to plan accordingly to keep your pet safe and secure. Transportation costs can add up quickly, so it's important to plan ahead and do your research. This will ensure that you and your pet have a smooth, stress-free journey.
Accommodation
When it comes to accommodation, there are many options available for you and your pup. You can opt for kennels and pet-friendly hotels, or you can bring your pup camping with you. If you are looking to save money, camping is a great way to do that.
Not only will you have a great time together, but you will also save on kennel or pet-friendly hotel fees. You can also look into couch-surfing or house-sitting, as these can provide a warm, home-like atmosphere for your pup during the trip.
Another way to save money is to research pet-friendly parks and trails in the area you are traveling to.
These can be great places to take your pup for a nice walk and some much-needed exercise. Be sure to check out the regulations of the area, as some parks and trails may have different requirements for pet owners. You should plan ahead to make sure you have all the necessary supplies for your pup before you leave, such as food and water bowls, as well as extra food and waste bags. Planning ahead can help you save money and ensure that your pup is comfortable and safe during the trip.
Food
When it comes to food, you need to remember that your dog is part of the family, so be sure to plan ahead and budget for his meals while you're away. Buy food that your pup is used to eating, but if you're going to be away for an extended period of time, find out if you can buy the food locally.
If you're staying in one place for a while, consider getting your pup's food delivered to your accommodation. It also helps to bring along some treats, especially if your pup is going to be away from home for a long period.
Always carry plenty of water and snacks for your pup, especially if you're doing a lot of traveling. Consider including an emergency supply of food in your luggage, just in case your pup runs out of food while you're away. This can save you a lot of stress should an unexpected situation arise. Don't forget to bring along any medications your pup might need as well.
Vet Visits
Vet visits are an important part of keeping your pup in tip-top shape. They can be expensive, so it's important to make sure you are getting the most out of your visit. To make the most of your vet visits, do your research beforehand and come prepared with questions.
Know what your dog needs, and ask your vet if there are any preventive measures you can take.
Be sure to ask your vet about any available vaccines or preventative treatments that may be available. It's also a good idea to take your pup's medical history with you to have on hand. If you're looking to save money on vet bills, make sure you are aware of any preventive or necessary treatments available to your pup.
Vaccinations and regular checkups can help keep your pup healthy and save you money in the long run.
Look into discount programs, low-cost clinics, or telemedicine options that may be available to you. Be sure to be proactive with your pup's health and always bring your pup for annual check-ups. Regular vet visits can help you catch any potential problems before they become more expensive and serious. By bringing your pup in for check-ups and taking advantage of preventive treatments, you can help keep your pup healthy and save money on vet bills.
Emergency Expenses
It's best to plan ahead for emergency expenses when travelling with your dog. Accidents can happen and they can be expensive if you don't have a plan in place.
Make sure you have enough money set aside to cover any unexpected expenses such as vet visits, medications or even boarding if a situation arises. It's also a good idea to research the local vets and pet friendly hotels in the area you are travelling to, just in case. Knowing the resources that are available to you if something goes wrong will give you peace of mind.
How to Cut Down Cost
To save on costs while taking your dog on a trip, consider doing some of the preparations yourself. DIY travel options include packing their own food and treats, making their own accommodation arrangements, and looking for budget-friendly transport solutions.
Researching and planning ahead is also key. Look up pet-friendly places to stay, and make sure to plan your trip with enough time. Another great way to save money is to reduce vet visits.
In addition to making sure your pup is healthy enough to travel, you can look into pet insurance and travel insurance to help cover any emergency expenses. Check for any existing pet-appropriate activities in the area to help reduce spending. With the right preparation and research, you can cut the costs of taking your pup on a trip.
DIY Travel Options
If you are looking to save money on your pet's trip, DIY travel options may be the way to go. Consider traveling by car if distances are not too far and you have a secure, comfortable way for your pet to travel.
Doing so will save you money on airfare and, if you are sharing a ride with friends, you can split the cost of fuel. Make sure to research the laws regarding pet travel: some states require that pets be crated and/or restrained while driving, and most states have laws regarding pet identification.
Renting an RV or camper is another great way to save money while traveling with your pet. This is not only a cheaper option than airfare and hotels, but allows your pet to have a safe and familiar space to remain in while you travel. Be sure to check the RV or camper's safety and comfort features to make sure your pet is secure when you travel and can have the best possible experience.
There are a number of websites and mobile applications that provide dog-friendly accommodations, so you don't have to worry about leaving your pet in a kennel or with a sitter (or worse – leaving them at home). Do some research and find your pet-friendly accommodation that meets your needs and budget. Whether you choose to stay in a hotel, a private rental, or an RV, there are plenty of affordable options available for travelers with pets.
Research and Plan Ahead
Taking your dog on a trip can be expensive, but careful planning and research can help you save money. Start by researching your destination and planning out the route.
Consider what type of transportation will work best for your dog and look into pet friendly accommodations. Research the local laws and regulations that may apply to taking your pet in the area. This will help you make sure that you are compliant with the rules and also prepare you for any potential issues that may arise.
It is also important to research any potential pet costs that may come up during the trip, such as food, vet costs and medications.
Make sure to budget for these expenses so that you are not caught off guard. If you are able to purchase supplies like food and medications in advance, you can save money and avoid having to buy them once you arrive at your destination. Look into local pet stores and services to avoid having to pay tourist prices. Being well informed and prepared ahead of time can save you a lot of money.
Budget-Friendly Accommodation
Traveling with your dog doesn't have to break the bank. Researching and booking budget-friendly accommodation can help you save money on your trip. Consider staying in an Airbnb or VRBO instead of a hotel or motel.
They are often much less expensive and you can book a room for your dog too.
You can also look for pet-friendly hotels or motels, as some offer special discounts for pet owners. There are even pet-sitting or boarding services that offer discounts for long-term stays.
RVs, campers, and teardrops can be rented for fairly reasonable prices and can provide a great way to save money on accommodations. They provide more space and privacy than a hotel while keeping your furry companion safe and comfortable. Many RV parks will allow your dog to stay with you, just make sure you call ahead and check if they have any restrictions.
If you're looking for a more adventurous option, consider camping.
You can find a variety of pet-friendly campsites across the country, and many offer discounts for pet owners. Most campsites require that your dog be on a leash, so make sure you bring all the necessary gear, including a bed, food and water dishes, treats, and toys. With some research and planning, you can find the perfect spot to enjoy a cozy night under the stars with your four-legged friend.
Reduce Vet Visits
Reducing vet visits while travelling with your dog can help you save money. Plan ahead and research the area you are travelling to – ask locals if they can recommend any affordable vet clinics if in case of an emergency.
Make sure your pet's vaccinations and other check-ups are up to date prior to hitting the road. This way, you'll avoid paying extra costs for a check-up or an unplanned vaccination.
If you are travelling across the border, speak to a vet about the necessary paperwork and documents for your pet. Knowing these ahead of time can avoid hefty fines and costs in the future. Make sure your pet is healthy and physically fit for the journey.
This can help minimize the chances of any health-related issues occurring while on the road. Consider supplements like flea, tick and heartworm medications, to make sure your pet is protected and can enjoy the trip.
Think about your pet's emotional health and how it might be affected by the change in environment. If you are unsure about the journey, talk to your vet about what to expect and how to best prepare for it.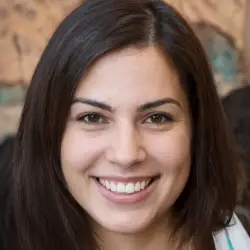 Latest posts by Megan Turner
(see all)