If you're considering enrolling your furry friend in a dog training program, you're in luck! PetSmart offers a variety of options for training your pup. From basic manners classes to advanced obedience classes, PetSmart can help you build a bond with your pet that's based on trust, respect, and love. With options starting at just $119 for a 6-week course, you and your pup are sure to have a fun and rewarding experience!
What Is PetSmart?
PetSmart is a pet retailer with a wide range of services, including pet training. They provide private and group classes for both puppies and adult dogs, covering topics like basic obedience, house training, and fun activities. The classes are taught by professional, certified trainers, and are designed to help dogs become well-behaved, safe, and happy members of the family.
PetSmart's dog training services are worth considering if you want to give your pup the best start in life.
This can be beneficial for both puppies and adult dogs as it helps them learn how to act in a variety of situations. With the help of a certified trainer, you can be sure that your pup will learn good behaviors and have a great time in their classes. The cost of training is much lower than most professional dog trainers.
PetSmart Dog Training Services
PetSmart offers a variety of dog training options, ranging from beginner to advanced classes. Each program lasts for 6 weeks, and is designed to teach your dog obedience, socialization and basic skills. Vaccinations are required for all programs, and additional supplies such as treats and toys may be necessary.
Prices for the training programs range from $119 to $219, depending on the services you choose. It's important to consider the cost of the training program when deciding what is best for you and your pup.
When looking into a dog training program, do your research and make sure the program is right for you and your pup.
If you have any questions or concerns, reach out to the trainers directly. PetSmart trainers have the expertise and experience to provide you with the best advice and guidance. Investing in your pup's training is one of the best gifts you can give them.
Available Programs
When it comes to finding the right dog training program, PetSmart has you covered. They offer a variety of classes that suit different needs, from Basic Obedience and Puppy Socialization, to Agility Training and Beyond Basics. Each program is tailored to help dogs and owners reach their individual goals, with classes ranging from 6 weeks to 12 weeks long.
If you and your pup want to get into shape, PetSmart also offers Fitness & Fun classes. These classes focus on keeping your pooch in top physical condition, while also helping you build a strong bond between you and your pup. No matter which PetSmart dog training program you choose, you'll be sure to find something to help your pup reach their full potential.
Cost of Training
When it comes to cost, PetSmart offers dog training services starting at $119 for a 6-week course. This is a great deal considering the amount of training you'll receive over the course of the program. You should keep in mind that the cost may increase based on the type of program you choose, the length of the course, and the number of dogs you're training.
It's important to take all of this into consideration before signing up. Remember that there are some other costs associated with dog training, such as vaccinations and other supplies.
Vaccination requirements may vary depending on where you live, so be sure to check with your local PetSmart for up-to-date requirements. Other supplies you might need include a collar and leash, treats, toys, and grooming supplies.
All of these can add up quickly, so you'll want to factor in the additional costs before signing up for any dog training course. It's important to note that PetSmart offers discounts on dog training programs from time to time.
Be sure to keep an eye out for these special offers so you can save some money and get the best value for your money. PetSmart also offers free training tips and resources online, so you can always brush up on your dog training skills without having to spend a fortune.
Additional Considerations
Before signing up for dog training at PetSmart, there are some additional considerations to keep in mind. Vaccination requirements must be met before attending class, so make sure to take your pup to the vet to get updated with all the necessary shots.
You may need to bring other supplies with you to class, such as a leash, crate, treats, and toys. When selecting a training program, be sure to read the fine print and ask questions to determine if the program meets your needs. Training your dog is an investment in time and money, so it's best to make sure the program is worth your while. It's important to ask about the instructor's qualifications and experience in order to make sure you're getting the best possible quality of training.
Vaccination Requirements
It's important to make sure that your pup is up-to-date on their vaccinations before starting any type of dog training. PetSmart requires that your pup has the necessary vaccinations for their age, such as the Distemper, Parvovirus, and Bordetella vaccinations. You should also discuss with your veterinarian whether or not your pup needs a Rabies vaccine.
PetSmart will not allow any pup to begin the training program without proof of these vaccinations, so plan accordingly.
You should bring your pup's vaccination records with you to the first day of class. This will help the instructor know that your pup is healthy and ready to participate in the training program.
You should make sure that your pup is in good health, otherwise, they may not be allowed to participate in the class. If you're planning on enrolling your pup in PetSmart's training program, make sure they are up-to-date on all of their vaccinations. Bring their vaccination records with you to the first day of class, and make sure they are in good health. Following these steps will ensure that your pup is ready to learn in a safe and healthy environment.
Other Supplies Needed
When it comes to pet training, there are certain supplies that you'll need to get started. Before you begin dog training, make sure you have a good quality collar and leash, treats, toys and treats to reward your pup for good behaviors. A clicker is also a great tool for training and can be purchased for a nominal fee at most pet stores.
In addition to supplies, be sure to have a designated space for training that is free from distractions.
This could be a playroom, a backyard, or even your living room. You'll also need patience and consistency, two essential elements for success when it comes to training your pup. Dogs don't always understand what you're asking them to do and it's important that you respond in the same way each time.
If you allow bad behaviors to pass without consequence, your pup won't understand why they're being punished when you do respond. Remember that training isn't just about teaching your pup commands.
It's also about forming a bond and creating a lasting relationship with your pet. This can be done through positive reinforcement and plenty of playtime. Don't forget to incorporate some fun into your training sessions and reward your puppy for good behavior with lots of love and cuddles.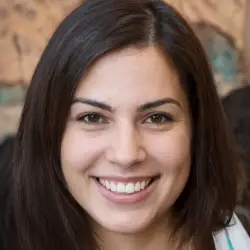 Latest posts by Megan Turner
(see all)