Doing dog agility classes with your pup is a great way to bond, have fun and build their confidence. But the cost of the classes can be an important factor when considering starting agility. Before signing up for a course, it's important to consider several factors such as the location and instructor to ensure you get the best deal for the classes.
Factors Affecting Cost
The cost of dog agility classes can vary greatly depending on a few factors. Location is the most important factor to consider. Classes held in more urban areas tend to be more expensive than those located in more rural areas.
The instructor's experience and the type of class can also affect cost.
Classes taught by experienced instructors and those that offer additional activities can be more expensive than generic agility classes. It's also important to research any potential instructors carefully before you sign up for a class.
Make sure that they have the proper credentials and that they are able to provide a quality experience. Ask around and see what other people have to say about the instructor or program.
The cost of the class is an important factor but the quality of the instruction should be the top priority. On average, dog agility classes can cost anywhere from $10-30 per class. Prices can vary depending on the instruction and the type of class offered, but for the most part the cost is reasonable.
It's important to remember that the cost of the class is an investment in your pet's health, happiness, and overall wellbeing. Dog agility classes can provide physical and mental stimulation for your pet and can also be a great bonding experience for the two of you.
Location
When it comes to finding dog agility classes, location is key. The cost of a class depends on the area and can range from $10 – 30 per class.
Prices may be higher in cities than in rural areas, and some instructors may even offer discounts for multiple classes. If you're on a budget, look for classes that are closer to home or ask if the instructor offers discounts for multiple classes. You can also look for classes that are offered at venues like pet stores, dog parks, or dog agility clubs.
These classes may be more affordable than private classes, as the instructor is usually paid an hourly rate and the cost is split among the students. These classes often come with additional benefits such as access to discounted supplies, a wider variety of activities, and a more intimate learning environment.
Instructor
When looking for an agility class, it's important to consider the instructor's experience and reputation. Ask questions and make sure the instructor is certified, has experience teaching agility, and is familiar with the rules and regulations of agility. If the instructor is unfamiliar with agility or if they lack proper certification, it's best to find another class.
You should also ask the instructor to provide a list of references, so you can get some feedback from former students.
You should consider the instructor's teaching style. Depending on the type of dog you have and the level of experience you have with agility, you may prefer a more patient or more aggressive instructor. Make sure you're comfortable with the instructor's teaching approach and that it suits your needs.
It's important to get a feel for the instructor's personality. Choose an instructor that you feel comfortable and relaxed with, as this will help make the agility class more enjoyable. Ask around and read reviews to get an idea of the instructor's teaching style and the general atmosphere in their classes.
Average Cost
Dog agility classes can range in cost depending on where you live and who is teaching the class, but on average you can expect to pay anywhere from $10-30 per class. It's a good idea to shop around to find the best deal and the most qualified instructor that fits your budget. When looking for an agility class, it's important to keep in mind the location of the class.
If you live in a larger city, the cost of the class is likely to be more expensive than in a smaller town.
That being said, the cost of the class should not be the only factor you consider when choosing an instructor. It's also important to pay attention to the qualifications and experience of the instructor. More experienced instructors will charge more for their classes, but you can rest assured that you are getting the best instruction available. Be sure to do research on the instructor and read reviews from previous clients to ensure you are getting the best possible value for your money.
Where to Find Dog Agility Classes
Finding dog agility classes doesn't have to be complicated. A great place to start is by talking to friends, family, and your veterinarian to see if they know of any classes or instructors in your area.
You can also search online for dog agility courses, as many instructors will have websites where they list the classes they offer and their cost. You can try joining a local dog agility club or organization, which may hold regular classes or workshops. It's also a good idea to read reviews of various classes and instructors to make sure you get the best quality of instruction. Once you have identified a class that you think may be a good fit for your pup, don't be afraid to contact the instructor and ask any questions you may have about the class or their teaching style.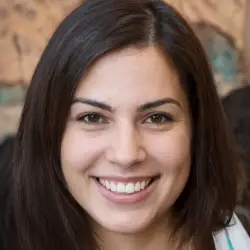 Latest posts by Megan Turner
(see all)