Traveling with your dog can be a great experience for both of you. It is important to remember that safety should come first. To ensure a safe and comfortable journey, it is essential to restrain your dog and provide them with a comfortable space. This will give both of you peace of mind and will help your pet to enjoy the ride as much as possible.
The Benefits of Traveling With Your Dog
Traveling with your dog can be an incredibly rewarding experience for both you and your pet. Not only does it allow your pup to explore new places, but it also provides an opportunity to strengthen the bond between you and your pet. By taking the necessary precautions, such as restraining your dog and providing them with a comfortable space, your dog can safely and comfortably travel with you in the car.
Being able to take your pup on car rides and have them experience new places and smells can be a great way to reduce stress and anxiety in your pup.
Not only will your dog be able to have a better understanding of the environment, but they will also have the opportunity to form positive associations with travelling, leading to a happier and healthier pet overall. Bringing your dog along on your travels also allows you to have peace of mind knowing that your pup is with you. With the proper precautions in place, you can drive with your dog knowing that they are safe and secure, allowing you to enjoy your travels without worrying about your pup's safety.
Safety Tips for Traveling With Your Dog
Traveling with your pup by car can be a fun and exciting adventure – but only if you take the necessary precautions to ensure your pet's safety first. Restraining your dog is an essential step to ensure their safety, as well as your own, in the event of a car accident. Dog restraint systems, such as harnesses or dog car seats, are designed to keep your pup secure and prevent them from being thrown around in the car.
Not only do these systems keep your dog safe, but they can also help reduce their anxiety and stress while on the road.
Make sure to provide your pup with plenty of comfort while they are in the car. Choose a spot in the car that is well-ventilated but also secure and comfortable. If possible, try to choose an area where your pup can see you, as this can provide a sense of security.
Pack some items to keep them entertained, such as toys or treats. This will help ensure your pup has a great car ride every time.
Restrain Your Dog
It is essential to properly restrain your dog when travelling in the car. This can be achieved through investing in a pet seatbelt or crate. The seatbelt should be secured around your pet's harness and attached to the car's seatbelt.
If your dog does not wear a harness, you can use a car crate to keep them secure.
Make sure it is the correct size for your pet and that it is secured to the car safely with straps or bungee cords. You also want to make sure your windows are closed enough to prevent your dog from jumping out.
It is important to familiarize your pet with the seatbelt, harness, or car crate prior to going on a car ride, as this will make them more comfortable and less likely to get anxious. Have short car rides with your dog and reward them with treats to make it a positive experience.
Be sure to check the seatbelt or car crate regularly to make sure it is not broken or damaged. For added safety, you may want to consider getting a pet restraint bar or a pet barrier. A pet restraint bar is designed to help keep your pet from jumping out of the car, while a pet barrier prevents them from entering the front seat. Both of these products are great options for keeping your dog secure in the car while traveling.
Provide Comfort
Providing a comfortable space for your dog while traveling can make all the difference. Start by purchasing a pet seatbelt harness and securing your dog in the car to prevent them from jumping around or getting out of the seat if you have to brake suddenly.
If you have a larger dog, consider investing in a car seat cover that fits snugly over the seat. If you have a little pup, a pet car seat is the perfect way to contain them and provide some extra head support.
Packing a few of their favorite toys and treats can provide some comfort and help keep them occupied during the ride. Make sure you plan ahead and bring water with you as well.
On hot days, you may want to consider a pet cooling pad to help keep them cool and comfortable. If your pup gets car sick, there are special travel bowls designed to prevent them from spilling.
Give them plenty of time to ease into the ride and get comfortable before taking off. Taking the necessary precautions to provide your pup with a comfortable and safe space for the ride can make all the difference. By investing in a seatbelt harness, car seat cover, pet car seat, cooling pad, and travel bowl — you can ensure a pleasant ride for your pup. Providing them with a few of their favorite toys and treats can also make the journey more enjoyable.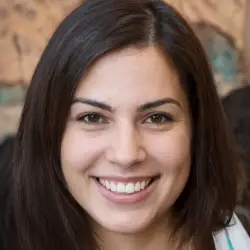 Latest posts by Megan Turner
(see all)