Travelling with a pet can be a daunting process, but if you plan ahead and consider your options, it doesn't have to be so difficult. With the right pet-friendly airlines and carriers, air travel with your dog can be made easier. Researching which airlines are the best for pet travel is the first step in making sure your pup has a comfortable and stress-free journey.
Choosing the right carrier for your dog is also important, as it needs to provide sufficient ventilation and safety features.
As well, it is important to stay up to date with TSA and other airport policies when travelling with your pet. It is essential to properly prepare your dog for the journey ahead. With these considerations, you can make air travel a much more enjoyable experience for both you and your dog.
What to Consider Before Traveling with a Dog
When traveling with your dog, it's important to consider all the available options. Researching pet-friendly airlines and comparing the different policies and fees can save you time and money. Before you book, make sure you understand the rules and restrictions for bringing your pet on the plane.
Ask yourself questions like: is the airline pet-friendly?
Does the airline have a pet fee or any other special requirements? Can you transport your pet in the cabin or will they need to travel in the cargo hold?
When selecting the right carrier for air travel, find one that is airline-approved, comfortable and secure. Look for features such as adjustable straps, a sturdy handle and strong, durable material.
Make sure it has plenty of ventilation and is the right size for your pet. If your pet is small enough, you may want to opt for a soft-sided carrier that can fit under your seat. Familiarize yourself with the TSA and other airport policies.
Check to see if your airport has any special requirements for bringing pets, and make sure your pet has all the necessary documents, such as a health certificate. Give yourself plenty of time to check in and be prepared for the possibility of extra security screenings. Staying up to date on the latest regulations can help make your travels smoother.
Researching Pet-Friendly Airlines
When you're planning to travel with your pup, it's important to do your research. Start by looking into pet-friendly airlines.
Compare several airlines and look into their policies, fees, and restrictions. Check out their in-flight services and, if possible, try to book your pup a seat on the same flight as you.
Make sure you look for the best carrier for your pup. You'll need to make sure your pup's carrier is approved by the airline and meets all their size criteria.
Consider features like extra pockets, washable materials, and adjustable straps that make the carrier more comfortable for your pup. Make sure you understand the TSA and other airport policies, including the number of pets allowed per flight and any necessary health certifications. Keep up to date on the latest rules and restrictions so you can avoid any surprises when you and your pup are ready to hit the skies.
Comparing Airlines
Comparing airlines is key when making air travel easier for your dog. Start by researching pet-friendly airlines, as not all airlines allow pets on their flights.
Some airlines may require additional paperwork, fees, or have restrictions on the size of the pet and type of carrier. Make sure you have a good understanding of all the requirements for the airline you are considering, as these can vary from airline to airline. You'll also want to compare the cost of the airline with the quality of the service and amenities.
Look at the reviews other travelers have given to get an idea of their experience with the airline and any issues they encountered.
Look at the type of aircraft they use, as this will determine the size of the cabin and the location of the pet carrier. Check the airline's website for detailed information on the pet travel policy, such as the size of the carrier allowed on board, the number of pets allowed per flight, and whether they offer pet-only flights. It's also important to check the airline's cancellation policy, as some may not allow pets to be refunded if a flight is cancelled. By researching and comparing the different airlines, you'll be able to find the best one for you and your pet's needs.
Carriers for Air Travel
When traveling by air with your dog, you'll want to invest in a carrier that suits your pup's size and temperament. Choose something that's comfortable, secure and easy to transport. As with any piece of pet gear, you'll also want to make sure that your pet carrier meets FAA regulations.
Look for carriers that are made of durable materials and have plenty of ventilation for your pup.
You'll want a carrier that can be secured with straps or buckles and has a comfortable interior. Look for carriers that come with pockets or compartments for storing treats and other necessities. Make sure that the carrier is labeled with your pet's name and your contact information, just in case of an emergency.
Getting your pet used to the carrier before your trip can also help reduce stress during the flight. Let your pup explore the carrier and work on getting them comfortable with the space.
Consider leaving the door open and placing treats inside to encourage your pet to go in on their own.
You can also take your pup on a few short car rides with the carrier before your flight. This can help your pup get used to the sound and movement of air travel.
Always remember to keep your pup hydrated and be sure to bring plenty of treats along to reward good behavior during the flight. Keeping your pup comfortable during the flight is key to making air travel easier for them. With a little planning and preparation, you can make the experience pleasant for both you and your pet.
Finding the Perfect Carrier
When choosing a carrier for your dog, consider the size, weight, and breed of your dog. If your pup is small or lightweight, look for a carrier that is well-ventilated and secure so they won't slip out and escape.
If your pup is larger, you'll want a carrier that is spacious enough for them to move around in but still comfortable for them. Make sure the carrier you choose has a stable base and sturdy construction. Look for carriers that have adjustable straps so you can attach it securely to your luggage.
For long-distance travel, make sure the carrier is comfortable and padded so your pup can get some rest during the flight.
Look for features like secure closures, machine-washable cushion liners, and water-resistant material to ensure your pup is safe and comfortable. You may also want to consider getting a carrier with a collapsible bowl so your pup can have access to food and water while they're on the go. Look for a carrier with a compact design so you can easily store it in the overhead compartment of the airplane or in your trunk.
Make sure you check with your airline to ensure the carrier meets their size requirements. With the right carrier, you can be sure your pup will have a comfortable and stress-free flight.
Features to Look for
When looking for a carrier for air travel, there are a few features to consider. Make sure the carrier is comfortable and secure for your dog, with enough room for them to turn around or lay down.
Look for ventilation and visibility, so your pup won't feel too confined. Your pet should have enough space to stand, sit, and turn around comfortably, and the carrier should have multiple openings to make accessing your pup easy.
Look for easy-to-use zippers and secure closures, making it easier to get your pup settled in quickly. Make sure the carrier is lightweight and easy to carry, so it won't be a hassle or strain to transport.
Look for a carrier that meets airline specifications. Most airlines require that your pet's carrier fit under the seat in front of you, so be sure to double-check that your carrier meets the size requirements before purchasing. It's also important to ensure the carrier is made of a durable material, as it will need to withstand bumps and drops during travel.
Check for spill-proof bowls, so your pup can stay hydrated and fed during the flight. Make sure the carrier has enough room to add a comfy bed or blanket, so your pup can rest and relax during the flight.
Dealing with TSA and Other Airport Policies
Before you book your flight, it's important to make sure you understand the regulations around traveling with a pet. Make sure you are aware of the TSA's guidelines for pet carriers and other restrictions. Different airlines have different policies, and some may be more restrictive than others.
Research the airlines you're considering for your pet's travel and read up on their policies.
You may even need to call the airline directly to confirm any details. Also check the regulations at the airports you'll be flying in and out of, as they could have their own pet policies.
Being prepared and informed is key for a smooth travel experience with your pet. It's a good idea to make sure your pet has up-to-date veterinary paperwork, including a health certificate, a record of vaccinations, and an up-to-date ID tag with your contact information. You may want to consider talking to your vet about sedation or anxiety medication for your pet, to make them more comfortable during the flight.
Having all of your paperwork and documents in order, as well as your pet's medications, can help to make your flight easier and less stressful. With the right preparation, you can make air travel much easier for your pet.
Staying Up to Date
It is important to stay up to date with airport policies and TSA requirements for traveling with a dog. Policies change all the time, so it is important to stay informed. Researching the pet policies of the airline you are using is a must.
Check with the airport you are departing from and the airport you are arriving to, as they may have different policies. Familiarizing yourself with TSA rules, such as not allowing liquids in carry-on items and not allowing certain items, such as lighters, is essential.
It is also important to read and follow any airline guidelines for traveling with your pet, such as size and weight restrictions for the carrier. If you are traveling internationally, make sure to check the rules and regulations for that specific country.
Different countries have different laws regarding pets, so it is important to be aware of what is required for your pet to travel. Make sure to bring the necessary paperwork and vaccines needed for your pet to enter a foreign country. Doing your research ahead of time will make traveling with your pet much easier and less stressful.
Getting Your Dog Ready for Air Travel
Traveling with your pup should be an enjoyable and stress-free experience. To ensure your pet is comfortable and safe during their flight, you'll need to plan ahead. Make sure you have all the necessary documents and have familiarized yourself with airline and TSA policies.
It is also important to ensure that your pup is comfortable and not overly anxious during the flight.
Prior to the flight, take your dog for a few short car rides and begin to condition them to their carrier. Acclimate them to any noises they may hear at the airport and while onboard the plane.
Try to get your pup used to their carrier a few weeks prior to the flight. Provide them with a few treats and toys, as well as some familiar items like a blanket or bed. Talk to them in a soothing tone, and offer them additional reassurance as needed. Taking a few simple precautions will make air travel with your pup much easier.
Planning Ahead
When it comes to taking your pup along on an airplane, preparation is key. Take time to plan ahead if you want your trip to go as smoothly as possible. Make sure that you've done your research to find the best pet-friendly airlines for your needs.
Compare each airline's policies, such as whether they require a health certificate from a veterinarian, the size and weight limits for the carrier, and whether they allow dogs to travel in the cabin or baggage compartment. Once you've found the perfect airline, it's time to find the carrier that will make air travel the most comfortable for your dog.
Look for airline-approved carriers that provide ample ventilation and cushioning for your pup's comfort.
Make sure that the carrier is large enough for your dog to stand up, turn around, and lie down. Consider the weight and size limits of the airline when selecting a carrier.
Familiarize yourself with airport and TSA policies. Know the requirements such as having your pup identified at the airport, and also any additional paperwork that may be required. Staying up to date on policies will ensure that you and your pup have a stress-free air travel experience.
Conclusion
When it comes to air travel with your dog, the best way to make the experience easier and smoother is by doing your research and planning ahead. Start by considering what type of pet-friendly airline fits best for your pup and make sure you compare airlines. Look for the perfect carrier for your pup that has all the features and amenities you need for comfort.
Make sure you are aware of TSA policies and other airport regulations before you fly. Getting your pup ready for air travel can be as easy as taking them on practice runs to the airport and having them wear their collar and leash during the flight.
Having a few treats on hand and familiar items in their carrier can also help to keep them comfortable during the flight. With a bit of planning and research, you can make air travel with your pup stress free and enjoyable.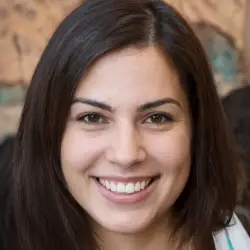 Latest posts by Megan Turner
(see all)