When shopping for dog blankets, make sure to look for those that are made with natural, hypoallergenic fabrics. These materials are often more comfortable and breathable for your pup, while also helping to prevent any bad smells. Synthetic materials may be cheaper, but they can often retain odors and may not be as comfortable for your four-legged friend. With the right care, you can keep your dog blankets smelling fresh and inviting.
Natural, Hypoallergenic Fabrics
When shopping for a dog blanket, opt for natural, hypoallergenic fabrics. These fabrics are usually made of cotton, bamboo, or hemp, and are often referred to as "low-odor" fabrics.
These fabrics are designed to be safe for your pet, and since they don't have many synthetic components, they are unlikely to cause any allergic reactions. They are also highly breathable and absorbent, so they won't trap in any lingering odors. They look more natural and stylish than synthetic fabrics, making them a great choice for both your pet and your home.
Another benefit of natural fabrics is that they are usually easier to clean than synthetic fabrics. Most of these fabrics can be washed in cold or warm water with a mild detergent and should be air-dried. This type of fabric is also more resistant to fading and shrinking, so you can be sure that your dog blanket will look great for years to come.
Synthetic Materials
When shopping for dog blankets, synthetic materials can be a good option for pet owners who want something affordable and durable. Synthetic fabrics such as polyester, acrylic, and nylon can be soft and warm, and they can be machine-washed and dried easily. Synthetic materials are not typically as breathable as natural fabrics, so if your pup tends to get overheated, it's best to avoid them.
Synthetic materials also tend not to be as hypoallergenic as natural fabrics, so if your pup has allergies, you should look for something else.
It's also important to keep an eye on the care instructions when buying a dog blanket made with synthetic materials. Some of these fabrics can be quite delicate and require special treatments such as hand-washing or drying on low heat. Some synthetic materials can pill and fray with repeated washing and wear, so you should consider this in your decision. Synthetic materials can be a great option for pet owners on a budget, but make sure to read the care instructions carefully and take your pup's needs into account before making a purchase.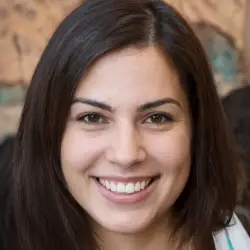 Latest posts by Megan Turner
(see all)