If you want to become a dog trainer in Ireland, you'll need to obtain qualifications in canine behaviour, first aid, and obedience training. With the right qualifications and a bit of hard work, you can become a successful and certified dog trainer. As a professional in the field, you'll need to be knowledgeable on a variety of topics, including canine nutrition, body language, and legal requirements.
Qualifications
If you want to become a professional dog trainer in Ireland, it's important to have the right qualifications. A good place to start is gaining a certification in canine behaviour, first aid, and obedience training. These qualifications will give you the expertise necessary to work with dogs in a safe and efficient manner.
It's also important to have on-the-job experience, either through volunteer work or internships.
This will give you the opportunity to learn from experienced professionals and develop your practical skills in dog training. You may also choose to take further courses in animal behaviour, nutrition, and health and safety. Once you have the necessary qualifications and experience, you'll be ready to start your journey as a professional dog trainer in Ireland!
Canine Behaviour
Getting a good understanding of canine behaviour is essential for becoming a dog trainer in Ireland. To ensure you have the necessary skills, look into enrolling in an accredited canine behaviour course. Most courses will cover topics such as canine psychology, body language, problem solving, and teaching methods.
Many courses will also offer practical training with real dogs and include topics such as how to read a dog's body language, how to teach basic commands such as sit and stay, and how to identify and understand problem behaviours. Make sure to research the courses available in your area to find the one that best suits your needs and interests.
It's also a good idea to gain additional experience and knowledge outside of the course. This can be done through a variety of methods such as attending seminars, reading books, joining clubs or classes, or taking private lessons with a professional trainer. Taking the time to develop a good understanding of canine behaviour will provide you with the skills necessary to become a successful dog trainer in Ireland.
First Aid
Having a first aid qualification is a must for any aspiring dog trainer. It's important to be prepared for any eventuality when dealing with animals, and having an awareness of the treatments for common injuries, as well as what to do in any medical emergency, is a key part of being a successful dog trainer. You don't need an extensive background in medicine to be a competent first aider but there are many courses available that will give you the basics.
Make sure to look for one that covers the necessary topics, such as how to treat bleeding or broken bones, and how to provide CPR.
It's also a good idea to refresh your knowledge every few years to stay up-to-date. Being a responsible pet owner means being prepared for the worst. Having a first aid qualification can help you protect your own pet as well as your clients' pets.
Obedience Training
Obedience training is an essential part of becoming a professional dog trainer in Ireland. You should start by enrolling in accredited courses that will provide you with a grounding in the basics of dog behaviour and training methods.
This should involve learning about how to read a dog's body language, and how to manage different types of problem behaviours that your clients may be experiencing with their dogs. You will also learn how to create and maintain an effective training plan. Once you have completed the necessary courses, it is important to keep your training up to date.
This is especially true with Irish dog trainers, who must stay abreast of their country's animal welfare laws and regulations.
Participating in workshops, seminars, and conferences can help to ensure that you are up-to-date with the latest information and techniques. It is important to become familiar with the different types of obedience training methods available.
This includes both positive reinforcement and punishment-based approaches. Knowing when and how to use each technique can help you to provide more effective, humane, and enjoyable training sessions for your clients. It is also important to keep in mind that dogs are individuals and will respond differently to various techniques, so it's important to be able to tailor your approach to each dog.
Finding Work
Finding work as a dog trainer in Ireland is not a difficult task, provided you have the right qualifications. Start by researching the industry, familiarizing yourself with the requirements, and identifying potential employers. You should also consider joining professional organizations, such as the Association of Pet Dog Trainers Ireland.
This can help you to stay up to date with the latest developments in the field, as well as connecting you with potential employers and mentors. Experience is key when it comes to finding a job as a dog trainer.
You will need to demonstrate that you have the knowledge, skills and qualifications necessary to provide effective and safe training to clients. You should also be able to show that you have previous experience working with animals, such as volunteering or interning at animal shelters or other organizations. It is important to demonstrate effective communication skills, as you will need to effectively communicate training instructions to clients.
What Experience do you Need?
Having the right experience is key to becoming a successful dog trainer in Ireland. Start by volunteering at a shelter or kennel. If you're already experienced, you can gain some extra qualifications.
Get certified in canine first aid and safety.
There are short courses available, or you can take a longer programme at a university or college. You could also look into getting certified in obedience training.
Many countries have their own governing bodies that offer online courses. Apart from qualifications and experience, you'll need to have the right attitude.
Dogs need to trust and respect their trainers. Showing respect, patience, and kindness can make all the difference. You should also be willing to stay up-to-date with the latest dog training methods and techniques.
Keep an eye out for seminars and workshops in your area. Don't be afraid to get out there and advertise your services.
Word of mouth is a great way to get your name out there.
You can also take advantage of social media and build an online presence. Let existing clients know about you and what you have to offer. By getting yourself out there and showing off your qualifications and experience, you'll be able to find your perfect dog training job.
Setting Up Your Own Business
If you're considering setting up your own dog-training business, you're likely a people-person with a love of animals and a head for business. You'll have to have a clear vision of what you want to achieve, and the right qualifications and enthusiasm.
Starting your own business requires a lot of hard work, but it can be incredibly rewarding and successful. It's important to know what you're getting into and what's involved before taking the plunge. You'll need to consider the size of the business, the services you'll provide, the target market and how you'll manage the financials.
You'll also need to decide how you'll structure your business and register it with the relevant authorities.
You'll also need to prepare a plan for marketing your business and how you'll reach potential customers. It's a good idea to create a portfolio with samples of the work you've done, and to network with other dog trainers and businesses in the area. You can also use social media to your advantage to reach potential customers. When you have all the pieces in place, you can start to build your business and provide your clients with the best possible service.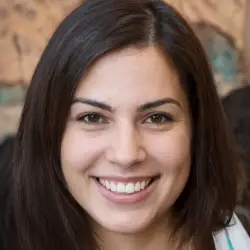 Latest posts by Megan Turner
(see all)