Are you considering a career in dog grooming? Dog grooming offers the opportunity to work with animals, providing a valuable service to pet owners. It is important to understand the qualifications and experience needed to become a qualified dog groomer in the UK. Developing the necessary skills and finding appropriate insurance are important factors to consider when embarking on a career as a professional dog groomer.
What are the Benefits of Dog Grooming?
Dog grooming is a rewarding and lucrative profession with a number of great benefits. Not only do you get to work with animals and put your skills to good use, but you can also make some extra money on the side. With the right qualifications and experience, you can expect to make a decent living as a dog groomer, with the potential to even start your own business.
The job also offers flexible working hours that fit around your lifestyle and other commitments.
You can also take your skills around the world and work abroad, as many pet-owners are willing to pay for the services of an experienced groomer. Being a dog groomer can be a great way to learn more about animal care, pet nutrition, and other related subjects. Dog grooming provides an opportunity for you to make a difference in the lives of furry friends.
You can help to improve the wellbeing of animals and give them a better quality of life. As a groomer, you'll be able to provide comfort and reassurance to pets who may be anxious or uncomfortable. You'll also do your bit to ensure the safety of all animals in your care.
Qualifications Needed to Become a Dog Groomer in the UK
Becoming a dog groomer in the UK requires certain qualifications and certifications. To start, you will need a minimum level of education or professional qualifications in animal care or grooming. You may need to take a qualification that is specific to dog grooming, such as the City & Guilds Level 3 Professional Dog Grooming Diploma or the Dog Grooming Diploma offered by the British Dog Groomers Association.
You will also need to complete a practical assessment of your grooming skills.
In addition to the qualifications, you may want to consider taking training courses in dog grooming, as this will help you gain the skills and knowledge necessary to be a successful dog groomer. There are plenty of courses available both online and in-person. It is important to gain hands-on experience in the profession, as this will help you demonstrate your skills to potential employers.
You can do this by interning or volunteering at a local grooming salon, or by working with experienced groomers.
You should make sure that you have the appropriate insurance for your business. This will protect you, your business, and your clients in the event of any unfortunate accidents or mishaps. You should compare different policies to ensure you have the coverage you need at an affordable price.
Qualification Requirements
If you are looking to become a dog groomer in the UK, you will need to obtain certain qualifications. You can do this by completing a recognized dog grooming course and gaining experience in the field. While there is no specific qualification required, it is beneficial to have knowledge of the health and anatomy of different breeds of dogs, as well as covering other areas such as dog behaviour and handling.
It is important to find a suitable dog grooming course that is tailored to your needs.
There are a variety of accredited online and in-person courses available in the UK, so make sure you do your research and find the right one for you. Gaining experience is also essential, as it will give you the confidence needed to work as a professional dog groomer.
Consider working as a volunteer at a local dog grooming business or dog shelter to get some hands-on experience. It's important to consider your insurance needs. Most dog grooming businesses will require you to have professional liability insurance before starting work.
This protects both you and your clients in the case of any accidents or mistakes. Check with your local insurance provider to determine your specific needs.
Training Courses Available
If you are considering how to become a dog groomer in the UK, then it is important to gain the necessary qualifications. You will need to take a recognized training course and/or gain experience in the field. There are a variety of training courses available and it is important to ensure that you are taking an accredited course that meets the requirements of the country you are in.
Courses can range in length from a few days to several weeks. You should consider the type of course that is right for you, taking into account the time and money available to you.
Some courses may provide the opportunity to gain hands-on experience with animals, while others may provide more theoretical learning. It may be possible to take more than one course and gain additional qualifications. It is important to have the right tools to be successful and complete the course successfully.
Gaining Experience
Gaining experience as a dog groomer is essential for getting certified and for ensuring your success in the field. One of the best ways to gain this experience is by working with an experienced groomer and observing their techniques.
You can also take on an apprenticeship at a dog grooming salon, where you will learn the basics of dog grooming such as trimming, brushing, bathing and clipping. This will give you the chance to get hands-on experience with the grooming process.
You should make sure to practice grooming your own pets at home, as this will help you build up your confidence and skill level. Another great way to gain experience is to volunteer at a local animal shelter or rescue centre, where you will be able to work with a range of different breeds and sizes of dogs. This will also give you the opportunity to learn from more experienced groomers, as well as gain invaluable experience in working with a wide variety of animals.
You should take part in any grooming seminars or classes that are available in your area, as these will help you to stay up to date with the latest trends and techniques. It is important to make sure to network with other groomers and dog owners.
This can be done by attending local events and joining local dog grooming associations. Not only will this give you the chance to learn from more experienced dog groomers, but it will also help you to build up a client base. Networking is also a great way to get advice and feedback on your techniques, as well as to build relationships with potential employers.
Further Considerations
Finding the right insurance is an important step when considering becoming a dog groomer in the UK. There are various different types of insurance available to cover you in the event of an accident or if something goes wrong during a grooming session. Depending on the type of business you plan to operate, you may require different types of coverage.
Make sure to research the appropriate insurance requirements for your business and find a company that offers the coverage you need at the best price.
It is also important to consider the time and cost associated with becoming a qualified dog groomer. Training courses can be expensive, and you must also factor in the costs associated with gaining experience and setting up a business. It is a good idea to research the different courses available to make sure that you choose one that meets your needs and budget.
It is worth taking some time to learn more about the industry and to find out more about the different types of tools and equipment that you will need. Before starting out as a dog groomer, make sure you have the relevant knowledge and experience to provide a high-quality service. Read up on the latest trends, techniques and products available, and take the time to familiarise yourself with the industry.
Finding Appropriate Insurance
Finding the right insurance to protect yourself and your business as a dog groomer is essential. It might seem overwhelming at first, but the process doesn't have to be difficult. Start by understanding the types of insurance out there and the coverage you need for your particular situation.
Look for an insurance provider that offers a comprehensive package for dog groomers.
Most importantly, be sure to read the policy thoroughly, so there are no surprises down the line. It's a good idea to ask as many questions as you need to, so you can get the coverage you need for your business.
You can also tap into the resources of experienced colleagues to see what type of insurance they have and what has worked for them. Make sure you keep your policy up to date.
As your business grows and evolves, you'll need to adjust your coverage accordingly. Make sure to do your due diligence, and shop around to find the best option for you. By taking the time upfront, you'll have peace of mind knowing that you and your business are properly covered.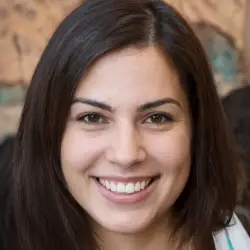 Latest posts by Megan Turner
(see all)