Taking a long journey with your big dog is a great way to experience the world and create lasting memories, but it's important to take the necessary precautions to ensure your pup's safety and comfort. From selecting the right form of transportation to ensuring your dog has the medical care they need, there are many factors to consider when planning cross-country travel with a big dog. Doing your research and planning ahead can help make sure your pup has the best experience possible on your journey.
Advantages of Cross-Country Travel for Big Dogs
Traveling cross-country with your big dog can be a great experience and greatly enrich your pet's life. Not only will they get to see and experience new places, but they will also get to bond with you in a different way. It's also a great opportunity for them to get some much needed exercise, as they will likely be more active during the journey.
Having your big dog with you on the trip can also provide you with some extra comfort, as you will have a built-in companion for the journey. When it comes to safety considerations for big dogs, there are a few things you need to keep in mind.
Make sure that you have the proper equipment for transporting your dog. This includes a crate or harness that fits properly and is comfortable for your pup.
You should also make sure you have plenty of food and water for the journey. Make sure that your pet is up-to-date on all of their vaccinations, and that you have a first-aid kit in case of any emergencies. Be sure to take frequent breaks and give your pup plenty of opportunity to stretch their legs and get some fresh air.
Safety Considerations for Big Dogs
When it comes to cross-country travel with big dogs, safety should be the top priority. You should always make sure that your pup is properly restrained and secure in the vehicle of your choice.
You should also check the vehicle for any potential hazards that may be present, such as sharp edges, exposed wires, or other potential risks. You should get your dog vaccinated before traveling, as well as check with your vet to make sure your pup is healthy enough for travel.
Another important safety consideration is to make sure your big dog is comfortable during the journey. Bring along any favorite toys or blankets that will help to keep your pup comfortable. Provide frequent breaks for your pup to stretch his or her legs, have a snack, and use the restroom. If your pup gets carsick, consider bringing along motion sickness medication to help prevent any discomfort during the trip.
Transporting Big Dogs
When transporting a big dog, start by choosing the right size carrier. Your dog should be able to comfortably stand, turn around and lie down in the carrier.
Make sure to line the bottom of the carrier with absorbent materials, like old towels or blankets, in case of accidents. Cover the carrier with a blanket to keep your pup warm and comfortable. Make sure to provide your pup with plenty of water throughout the journey, as well as something to chew on to keep them occupied.
Do not forget to bring a few treats, too! If possible, make frequent stops along the way to let your pup out for some exercise, so they can stretch their legs and take a break from being in the confined space. Most importantly, always monitor your pup's health and wellbeing on the journey, and make sure to consult your vet if you have any concerns.
Comfort Considerations
When travelling long distances, it is important to make sure your big dog is comfortable. Make sure your pet has plenty of room to stretch, change positions and lay down.
If your pet is travelling in the car, bring a pet seatbelt so they can be restrained securely, and a pet bed or blanket to provide extra cushioning and comfort. If travelling by plane, make sure your pet is in an approved airline-approved pet carrier, and provide extra padding and insulation to ensure they are comfortable during the flight.
It is also important to provide your pet with food and water during their journey. Bring enough food and treats for the duration of the trip, and fill the water bowl before travelling. When travelling by car, plan regular stops along the way so your pet can have a break, exercise, and use the bathroom. Many pet-friendly hotels and travel stops offer convenient services for pet owners, so make sure to check in advance.
Safety and Medical Considerations
When traveling long distances with your big dog, you need to have the proper safety and medical considerations in place for a safe, successful trip. Before you hit the road, make sure that your dog has been vaccinated, has a current ID tag, and is up-to-date on all of their medications, such as flea and tick preventatives.
You should also bring the contact information of your vet just in case of an emergency. Make sure that the air conditioning in your vehicle is working properly, as overheating can be a real danger for large dogs. On the road, always carry plenty of water and snacks, and make sure to take frequent breaks so that your pup can get out and stretch their legs.
It's also a good idea to bring a pet first aid kit, just in case.
When taking your big dog to unfamiliar places, you should also keep them secured with a harness or carrier. This will ensure that they don't get lost or injured. Do some research on the area that you're traveling to, so that you know the local rules about traveling with pets.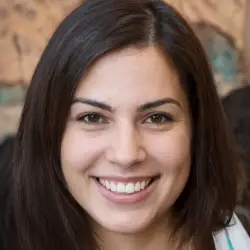 Latest posts by Megan Turner
(see all)