Planning international dog travel can be overwhelming, but don't let it stop you and your pup from embarking on an unforgettable adventure! With the right preparation, you can make sure that your journey is safe and successful. Though you may be tempted to get a dog travel passport, a passport is not required for international travel.
There are other steps you must take to ensure a smooth journey, such as confirming vaccinations, acquiring proper identification, and obtaining a health certificate. Don't worry, though—with some research, preparation, and understanding of the local laws, you and your pup will be ready for a trip of a lifetime!
Benefits of Obtaining a Dog Travel Passport
A dog travel passport is a great way to ensure your pet has a smooth trip abroad. It's basically a record of the dog's medical history and any other important information that might be necessary when crossing international borders. Having a passport makes it easier to prove that your pup has all of its vaccinations and is fit to travel.
It's a helpful way to make sure all of your pup's documents are organized and ready to go.
Another great benefit of a dog travel passport is that it can help you save time and money. The passport can provide details on the dog's breed, age, and any other applicable information that can help you with any paperwork you may need to fill out.
This can save you time and make the process much smoother. Having a passport can also help you avoid paying extra fees for a pet to travel, as it can help prove that the animal meets all of the necessary criteria. If you're traveling internationally with your dog, having a passport can make the process a lot less stressful.
It will give you peace of mind to have all the necessary paperwork already prepared in one organized place. You won't have to worry about your pup possibly being detained at the border for any reason. If you're planning to take your furry friend abroad, a passport is definitely worth considering.
Requirements for International Dog Travel
If you're planning an international trip with your dog, you'll need to make sure you have all the necessary documents in order before you depart. Different countries have different requirements, so it's important to do your research in advance and understand what you need to do to make your dog's trip a success.
Vaccinations are the most important requirement, so make sure your pup's shots are up to date. You'll also need to make sure your dog has reliable identification, such as a microchip or collar tags.
Many countries require a health certificate or official export documents, so check to make sure your pup meets all local regulations. You might want to look into getting a dog travel passport, which can provide extra documentation that makes the process smoother. With some research and preparation, your pup will be ready for the adventure ahead!
Vaccinations
It is important to ensure that your dog is up-to-date on their vaccinations before any international travels. Without the necessary vaccinations, your dog may be denied entry at the border or taken away for quarantine.
Consult a veterinarian to find out which vaccines are required for the country you are visiting, as well as how far in advance you should get them. Make sure to bring your dog's vaccination record with you during your trip, as many countries require proof of vaccination at the entry point. When considering vaccinations, consider other preventative medications as well.
Flea and tick prevention are good to consider, especially if you are visiting a warmer climate. Your dog might also need to take preventative medications to protect them against any risks they may encounter while traveling. Talk to your veterinarian before your trip so that you can ensure your pet is safe and protected.
ID Requirements
When traveling internationally with your dog, you'll need to provide ID documentation that confirms your pet is yours, as well as their age and breed. It's important to check with your airline to know what kind of identification they accept. Some may require that you provide a passport, while others may accept a microchip or tattoo.
It's best to call the airline to make sure you have all the necessary paperwork before you make your trip.
You'll also want to make sure you have your dog's vaccination records. Most countries require your pet to be up-to-date with their vaccinations and you'll need to provide proof of this to the airline and immigration officials. Once again, it's important to check in with your airline to find out what documentation is required.
You'll need a health certificate from your veterinarian.
It must include a general physical examination of your pet, as well as a statement that your dog is fit for travel. This certificate will be valid for 10 days after the medical examination. So make sure you schedule the exam in time for your trip.
Health Certificate
It is crucial to get a health certificate for your pet before any international travel. This document is used to prove that your animal is healthy and fit to travel. Your vet will need to certify the certificate and include information such as your pet's age, breed, and current vaccinations.
Make sure to arrange this well in advance of your departure.
If you don't have the right paperwork, you could be denied entry to your destination or even worse, your pet could be put in quarantine. If you are crossing borders with your pet, research the requirements for each country.
Make sure to take a look at any local laws, as this could be the difference between a successful or unsuccessful journey. Make sure you are familiar with any specific rules for the country you are visiting.
You should also be aware of the airline requirements for flying with a pet. Every airline has different regulations, so make sure to check them in advance.
In short, a health certificate is a must-have for any pet owner who is planning to travel internationally with their beloved companion. It's not something you want to leave until the last minute, so start getting organized early. Do your research, understand the local laws, and make sure that your pet is up to date on all their vaccinations. If you follow these steps, you will be good to go for your next international trip with your furry friend.
Tips for Planning International Dog Travel
When planning an international trip with your dog, it's important to research your destination and understand the local laws. Find out what vaccinations and ID requirements are needed, and make sure to get a health certificate. Investigate your travel options and consider the best way to get there.
Ask yourself questions like, "Should I fly or drive?" and "Are there any restrictions I should know about when flying with my pet?" Taking the time to do your research and make the right preparations can make a big difference in your trip.
Another thing to consider is the cost of traveling with a pet abroad. Depending on the destination, the airline you choose, the size of your pet, and the type of travel crate you need, the fees could be quite high. You should also plan for any additional fees you might have to pay at the airport or at the destination, such as extra charges for pet transport to and from the airport, or pet-sitting fees if you need to leave your pet alone for a period of time.
It's important to make sure your pet is comfortable and relaxed during the journey. Familiar items like toys, blankets, and snacks can help make the travel experience more pleasant.
Make sure your pet is well-hydrated and has access to food and water during the trip. It's also a good idea to bring along their favorite treats, as a reward for good behavior. Going the extra mile to make sure your pet is comfortable and happy can make the journey a less stressful experience for both you and your pet.
Research Your Destination
Before embarking on an international trip with your pup, it pays to do your homework. Research the required vaccinations, local laws, and other regulations you have to comply with. Make sure you have all the important documents and valid identification.
Familiarise yourself with the area you are visiting, so you know what to expect and can plan accordingly.
You can also get in touch with your local vet to find out what's recommended. It's a good idea to be familiar with the different travel options available.
Have a look into the airline policies on traveling with dogs, and the associated costs. You should also research the types of accommodation that are pet-friendly, if any are available. Make sure you understand the local laws and regulations regarding dogs.
There may be specific things you must adhere to such as leashing, muzzling, or having proof of vaccination. By understanding the local laws, you can ensure your pup is safe and you are following the rules. Doing so will make your overseas trip with your pup as smooth and stress-free as possible.
Investigate Travel Options
When planning international travel with a dog, it's important to investigate your different travel options. Booking a flight with your pup can be expensive and may require that your pet be put in the cargo hold.
Some airlines have restrictions on the size and breed of dog they will accept. If this is the case, you may want to consider an alternative method of travel.
For instance, if you are travelling within the EU, you can take your pup with you in the car. This is usually the most cost-effective and comfortable option for your pup.
You must research the different laws and regulations of the countries you plan to visit. Some countries may require that your pet have a microchip or that you take a certain route. Some countries may require additional documentation or proof of vaccinations. Taking the time to research your options before you leave will ensure a smooth and successful trip for you and your pup.
Understand Local Laws
Before you travel with your dog, it's important to understand the local laws in the country you're visiting. Be sure to check the quarantine laws of your destination before you leave. Different countries have different regulations in place, and some may require your pup to stay in quarantine for a certain length of time.
Make sure to check the vaccination requirements for your destination, as different countries will have different regulations. Knowing this information ahead of time can help you prepare your pup for a successful trip.
Make sure to research other laws and regulations that may be in place.
Some countries may have restrictions on the types of dogs you can bring into the country, or may restrict what kinds of collars or other items you bring with you. Keep in mind that the laws in each country may change over time, so make sure to check for updates before you leave. If you have any questions regarding the laws and regulations of your destination, contact the local embassy for more detailed information. Being informed is the best way to ensure a safe and successful trip with your pet.
Conclusion
When you decide to take your pup on your next trip, it's important to do some research and preparation. ID requirements, and health certificates all need to be taken into account before you leave.
While a passport isn't required, it's still important to make sure all of your pup's paperwork is in order. For starters, be sure to research the destination and any laws that may be specific to that area.
Certain countries have certain regulations, so make sure you know what you're getting into before you go. Look into different transportation options. Will you fly, drive, or take a train?
Each one has its own set of rules and regulations that need to be taken into consideration. Double check the pet policy at your destination — hotels, restaurants, and even national parks may have restrictions when it comes to allowing your pup.
And don't forget to look into pet-friendly activity options. Having a plan in place before you leave will make for a much smoother trip.
Traveling with your pup doesn't have to be a stressful experience. With a little planning and research, you can make sure your trip is as safe and enjoyable for you both.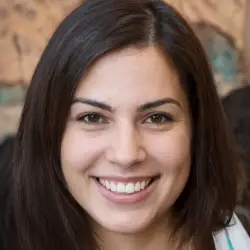 Latest posts by Megan Turner
(see all)